Photo Exclusive: Raw, Unprocessed Reflection Series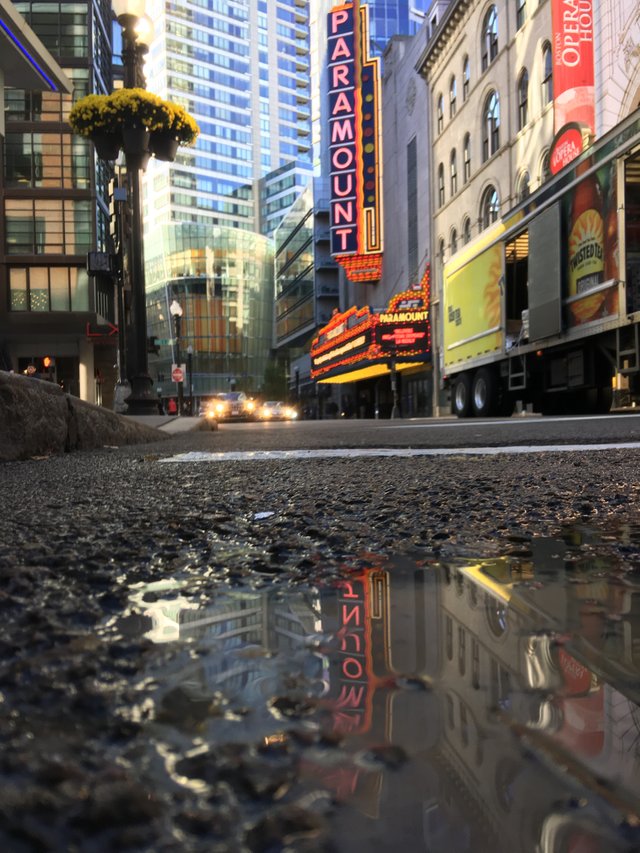 Timing
It took me awhile to take these shots. The puddle was in the road, and traffic and bikes kept coming by. The puddle was made of coffee, but shh, that's our little secret. The stop light down the road managed to keep the cars at bay. Not so much the bicycles. So I parked my bike, and stood on the street corner with my phone like a lost tourist, watching the traffic make me late for work. Typical commuter problems, right?
Quantity to get Quality
I had to take these in several sessions. When I do this, I take numerous photos. This is mostly because I can't really see the screen due to how I'm holding the camera. I take 50 shots from one puddle, in several spurts as the cars are stopped temporarily. This little series is actually a snippet of just one of those spurts. So many of the shots look the same. I even have the luxury of shopping through the "live" view frames to choose the exact moment I want to capture. From these 50 shots, I will often get just one or two images I will use.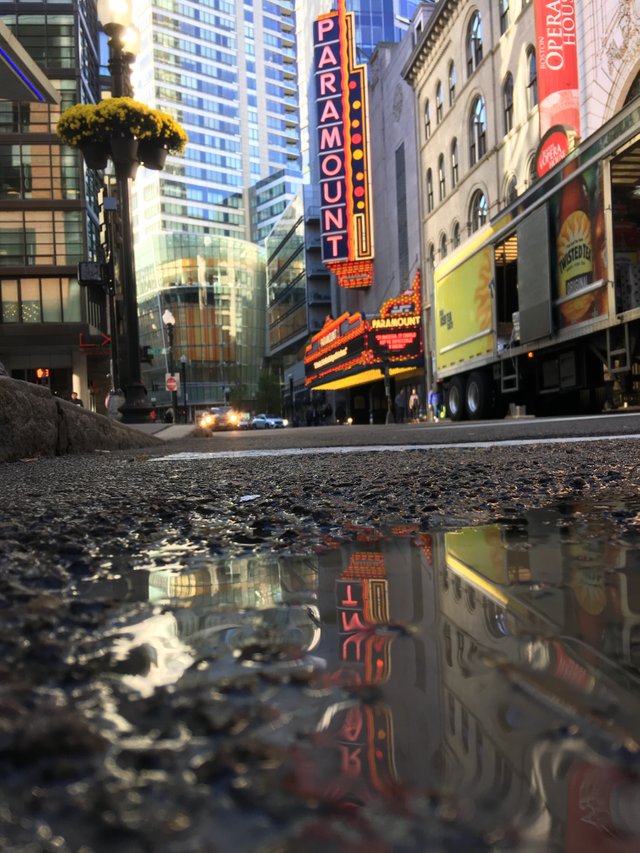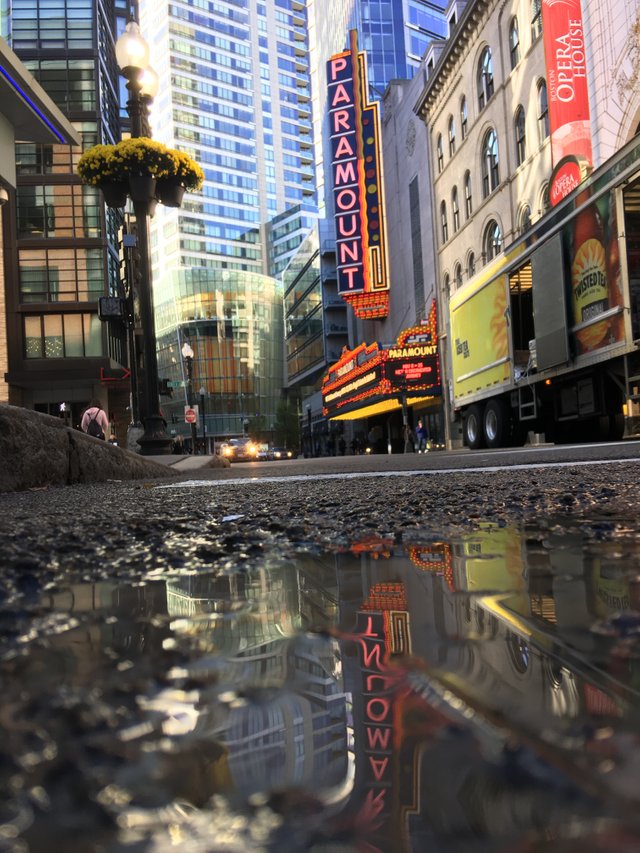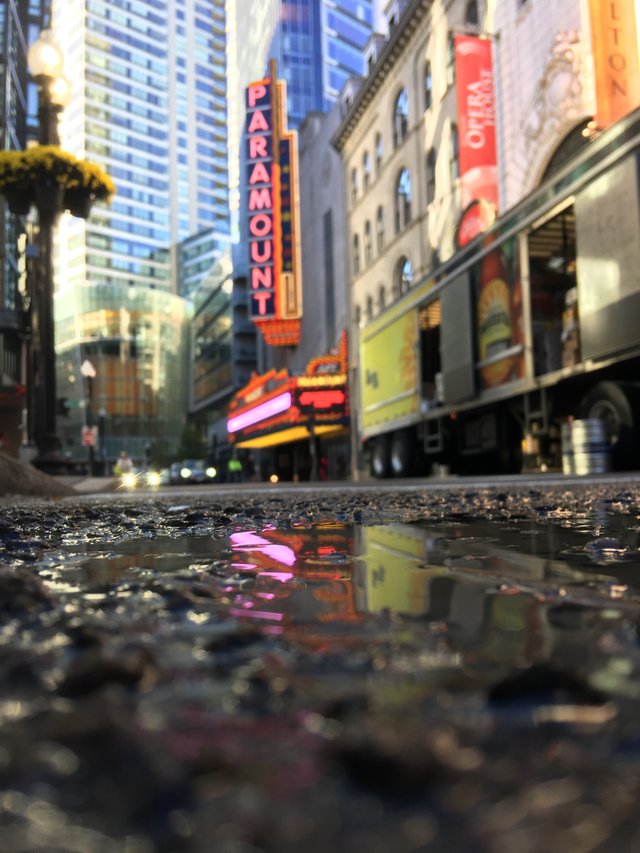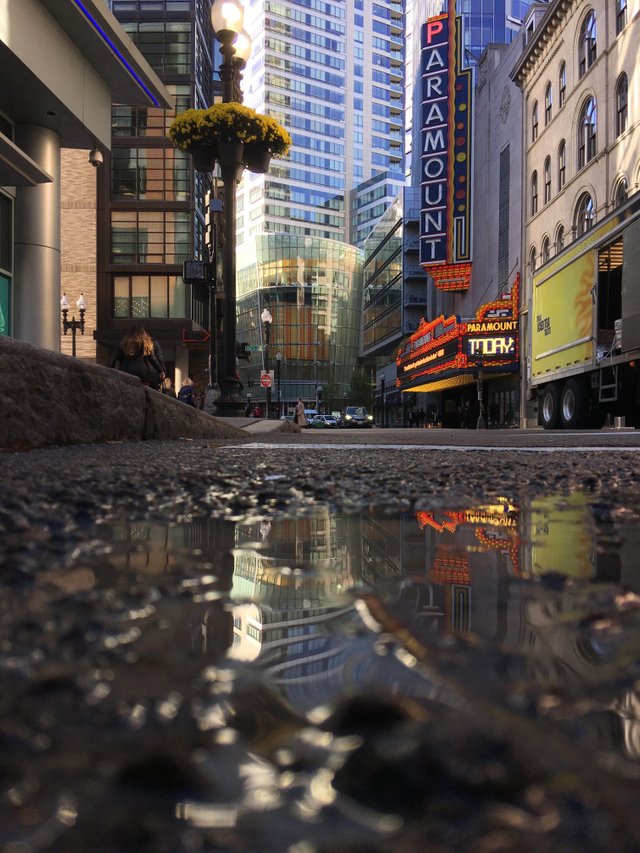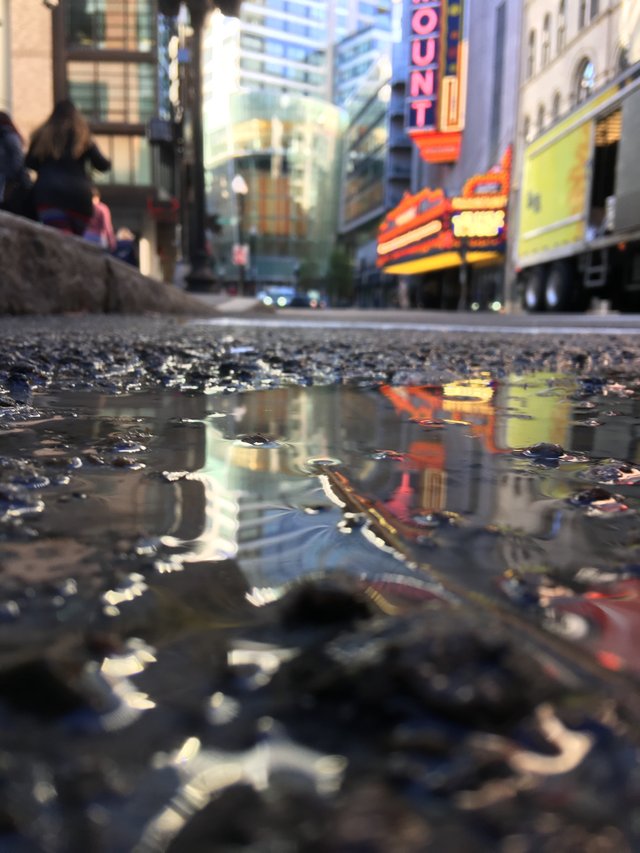 I don't know which of these I like the best. The puddle variations make for so many interesting patterns. I present these so you can enjoy the variety instead of just seeing the one that I've carefully curated. I hope you enjoy them!