Spiders creep me out! Does that make me less of a man? Hmmm I wonder? but....
Perhaps I've found at least a partial solution. Let me explain.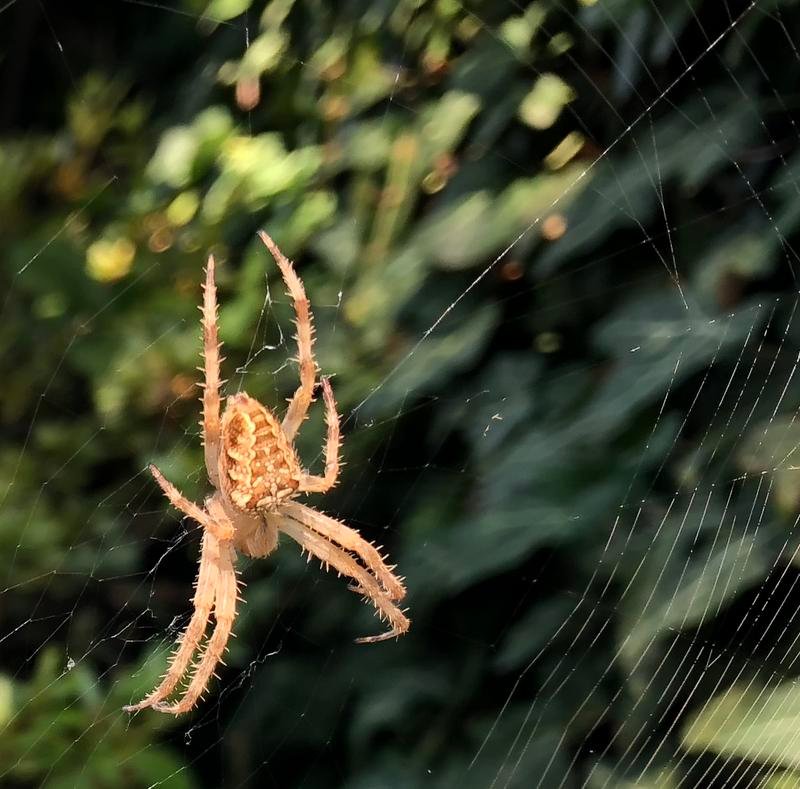 I took this shot in my garden yesterday but how can having taken it help me?
What is a Phobia Anyway?
I give way to an online dictionary

"An extreme or irrational fear of or aversion to something" 
Using this as a definition perhaps I don't have phobia. Let's look at the two adjectives describing the aversion
1.) extreme: I wouldn't call my aversion extreme. It's not like I run away from them screaming but when there is one in my house I want it out....now! Grab a jar, trap it and out it goes. Ok, Ok sometimes I squish them!
2.) irrational: I think maybe I have a good reason for MY aversion. Some spiders bite and some are even poisonous. When I was 10 years old my parents sent me to a summer camp. In the middle of the night one of the other boys woke up screaming. He had been bitten by a spider and a welt the size of a halved orange grew on his arm. Off to to the emergency room he went leaving the rest of us dazed, confused and scared! Don't ask if I slept that night!
So I ask, is my aversion irrational? I think not!
So Then What's my Partial Solution?
I say partial becasue I'm not expecting a miracle cure but surely I should improve! So here's what I have in mind:
Gain more knowledge. I need to be able to identify all the types of spiders to know if they bite and whether the bite is poisonous or not. 
I need to have more appreciation. After all, some of their webs are amazing creations and when you look at them up close as in my photo above there is a lot of beauty there!
Here is The Other Side of The Same Spider!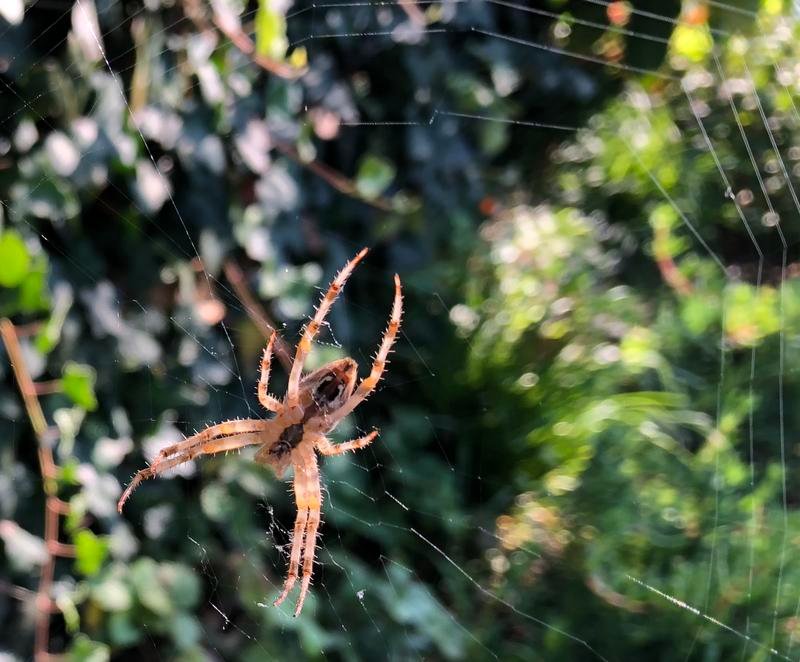 Yes there is beauty there as well and I can admire this creature's handy work.
What Do You Say?
Do you have any phobias?
Have you been able to overcome any?
Can you identify the spider shown above?
Until next time,  
  
@kus-knee (The Old Dog) 

Let's Succeed Together