Dune And The Thinking Machines
The Butlerian Jihad takes place 10,000 years before the events of the first book in the Dune series. It is explained, throughout the series of six magnificent books, that in this jihad all "thinking machines" were outlawed.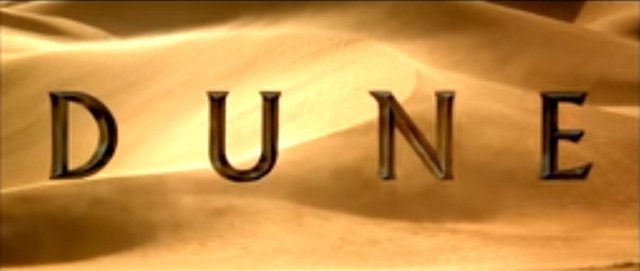 source: YouTube
In the post-Butlerian universe of Dune, the manufacturing or use of computers or artificial intelligence of any kind is strictly forbidden, punishable by death, which is a key-feature of of the humanity we get to know in Frank Herbert's novels. In the first book Reverend Mother Gaius Helen Mohiam says: "Once men turned their thinking over to machines in the hope that this would set them free. But that only permitted other men with machines to enslave them." Take note that it was not that humans became enslaved by the machines themselves, but by other men with machines. Letting algorithms and artificial intelligence do the thinking for you, allows men who are in control of those algorithms and AI's shape your thinking for you, to their benefit.
The abolition of all thinking machines at first cast mankind back into a condition of great discomfort, but ultimately allowed humans to become better as they were forced to develop other ways to do the complex calculations, extrapolations and predictions that were previously the domain of these thinking machines. As humanity scattered throughout space, they evolved in different ways. There's the Guild Members, who almost lost their human form completely and are able to use prescience as well as complex mental calculations to plot courses through space, with the aid of heavy consumption of Spice, a substance that's found on one planet only: Arrakis, or Dune. The Mentats were trained and conditioned to act as human computers, and The Bene Gesserit sisterhood possess great and unique mental powers as well, always plotting plans, within plans, within plans in their role as an eternal shadow-government steering humanity through breeding as well as social- and religious engineering.
This universe without computers or AI comes across as somewhat lacking, antiquated even, especially combined with the heavy reliance on old fashioned hand to hand combat on the futuristic battlefields presented to the reader; let me assure you that this feeling is a fleeting one as you soon discover that the human replacements of the thinking machines are actually even better at the tasks they're supposed to perform. A Mentat's assessment of enemy tactics, strategies, military force and spying capabilities are invaluable for any would-be leader in this universe.
Let's take a step back and think about the state of humanity before the Butlerian Jihad, when most men were enslaved by few men that controlled the thinking machines... We're already there. In real life. Just think about what's happening with the planet's collective "brain", the interconnected world that is the internet. How a few mega corporations control the algorithms that prevent us from thinking for ourself by shielding us from the things we don't like, opinions that do not conform to our own. Yet we know we'll never destroy the thing that makes our lifes so easy; we would be thrown back, lose so much of what we find comfortable. We won't give up our iPhones nor the internet. We're hard working to create an internet of things encoding the destructive neoliberal zeitgeist into our own "thinking machines", a hard-coded algorithmic network of "unique identifiers".
And we don't even know what consciousness is yet. If consciousness turns out to be nothing more than an emergent property of the complex interactions of nerve-cells in our material brains, than it is possible to create an artificial consciousness. How will we ever know if we'll be able to mimic such emergent miraculousness artificially, without it being infected by our flaws? Will it hate? Will it love? Will it be jealous? Will it be indifferent, or maybe even psychotic? I'll leave you with these questions and the video below which discusses these topics better than I can. It's by YouTuber IdeasOfIceAndFire, who has made a great series discussing all the books, except for the sixth and final one. He also made many videos about Game of Thrones and I can recommend them if you're at all interested in these topics.
Dune Talk: The Butlerian Jihad & The Dangers of Artificial Intelligence
---

source: Wikipedia
Thanks so much for visiting my blog and reading my posts dear reader, I appreciate that a lot :-) If you like my content, please consider leaving a comment, upvote or resteem. I'll be back here tomorrow and sincerely hope you'll join me. Until then, keep steeming!

Recent articles you might be interested in:





Thanks for stopping by and reading. If you really liked this content, if you disagree (or if you do agree), please leave a comment. Of course, upvotes, follows, resteems are all greatly appreciated, but nothing brings me and you more growth than sharing our ideas. It's what Steemit is made for!





I am a proud helpinaut! @Helpie is looking for new members! Helpie has been growing nicely and we are always on the lookout for new valuable members. We are very supportive and community oriented. If you would like to be scouted for @helpie , please drop a comment on THIS POST or contact @paintingangels on discord at paintingangels(serena)#3668.




Just for Full Disclosure, I'm invested in these crypto-currencies:

Bitcoin | Litecoin | EOS | OmiseGo | FunFair | KIN | Pillar | DENT | Polymath | XDCE | 0x | Decred | Ethereum | Carmel | XYO





@helpie is a WITNESS now! So please help @helpie help you by voting for us here!