Less BITTER, More BETTER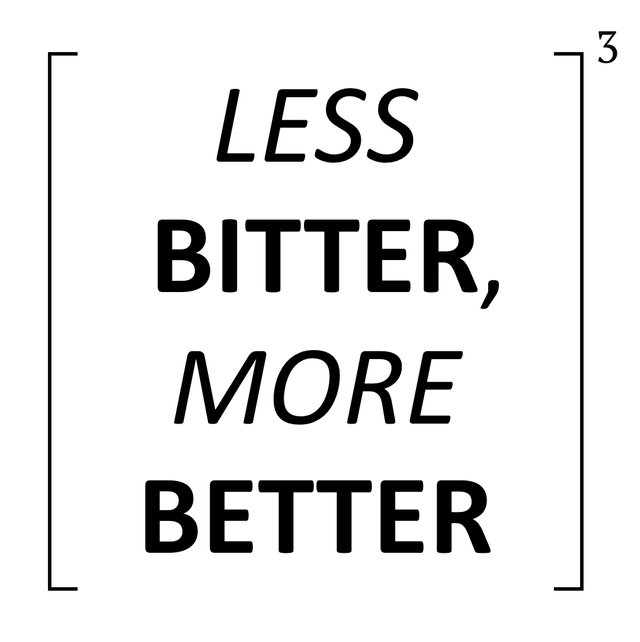 LESS
BITTER,
MORE
BETTER
#less: a smaller amount of; not as much. (Google Dictionary)
having a sharp, pungent taste or smell; not sweet.
(of people or their feelings or behavior) #angry, #hurt, or #resentful because of one's bad experiences or a sense of #unjust treatment.
(often used for emphasis) #painful or #unpleasant to #accept or #contemplate.
#more: a #greater or #additional amount or #degree. (Google Dictionary)
---
Please COMMENT, FOLLOW, & RESTEEM... Thank you for your support!
Always,
Cube
© 2019