Bear Bones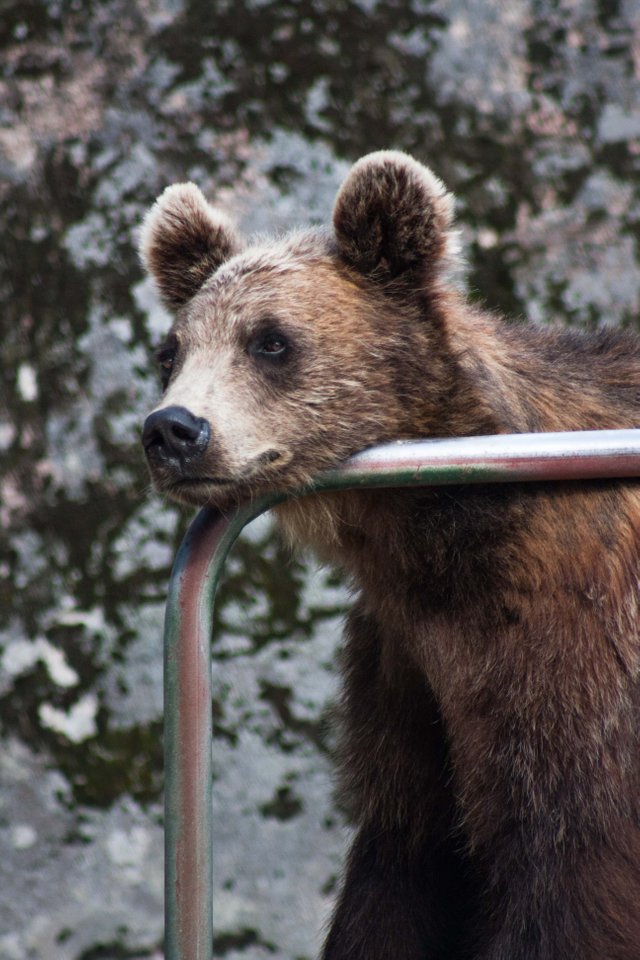 She had never climbed so far before, never dared to be up so high. She had always wanted to see the sights from where the fliers perched, from where they spied their prey and laughed at the floor dwellers far below. She had heard them laughing at her many times before and she swore, one day she will join them, prove her worth, they will laugh no more.
To climb such heights she needed support, needed those that were willing to push at her feet, allow her to stand upon their shoulders. Some did it out of care, some out of concern but all had self-interest in their hearts. All felt that once she was high enough, she would reach back down and remember those who had borne her weight.
Others that knew of her past felt pity in their hearts, she had always felt herself unloved and broken, no matter how much she was told it was untrue. She needed the attention of others, the masses, not from the known few.
The higher she climbed the more who came, for if she can make it, anyone can, all they would need is the group to believe they were worthy like she, worthy to be up high, closer to the sky, closer to those all wanted to be.
She stepped and she stepped, smiling a she went for in her heart she knew, deserving was she more deserving than them, even as they pushed her up. The names started to blur, those that cared fell away under her curse as they become no more use to her climb.
She watched them below chuckling to herself as she went, they will never see what I am destined to see, all they will look upon is me, up high in the sky with the fliers I will be. They do not know what it takes to be here, their hearts will fill with jealousy and finally I will have what I deserve, my position gained by skill, alone, my climb conquered.
They watched her as she mounted the last steps, and broke contact with the last hands. They watched her turn and look down, they wondered how soon it would be. Surely her hand will come down soon, and pull the next along, they waited and waited until they realised and soon the crowd thinned and moved on.
Up high, she finally landed, up high she saw all, she looked down upon those below and began to smile. She now knew why the fliers had laughed when they looked down from their perch for all looked so small. She joined in the laughter as the crowds moved away, only those who cared remained. She looked down and thought she could see, the jealousy for which she had hoped and as she threw her head back she fell.
Down from up so close to the sky, she called to those who laughed. You are not one of us they said to be here you must keep your head, enjoy the view on your way down. The crowds she had failed did not return, those who cared had gone. No one was there to give a care, alone she felt and fell. The perch she thought of where she belonged turned quickly into the ground.
Broken her mind, now her bones lay too. A just end or the price of wanting a view?
Taraz
[ a Steemit original ]