Live with emotional perspective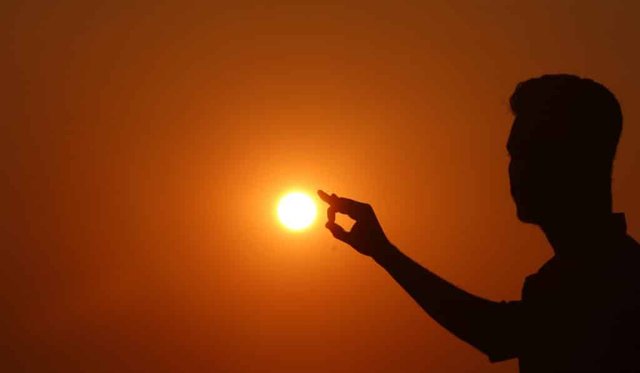 Source
Live with emotional perspective
If you are having a rough couple of days let me try and give you a new perspective for a second. I'm not going to tell you that if you think positively then you will be happier or that positive thinking might bring positive results ( though there is some truth to that). I simply want to shed some light on your awareness and hopefully the new perspective might take some weight off your chest.
Not every day will be the best day of your life. Also, not every day will be the worst day of your life. Most of the days in your life are somewhere in between. Of course, if you have a clinical depression for a few years that perspective might not fit for you and I would go for a different strategy of trying different stuff until you find something that works. But if you simply have a couple of rough days maybe you should just manage your expectations.
How do I know that?
If you are like most people you had rough days before where everything felt shitty. Time has passed, homeostasis kicks in and your emotions are in the known state of balance again.
The same thing might happen from the other side of the spectrum. You had a great week, the time has passed, the good feelings start to wear out and you find your self in balance again.
You might have recognized this pattern in yourself or others in any time scale - hours, days, weeks or even years.
"But Lion why are you telling us those things? that won't help us be happier!". Keep reading I'm not here to bum you out and tell you that most of your life will just be decent (maybe a little).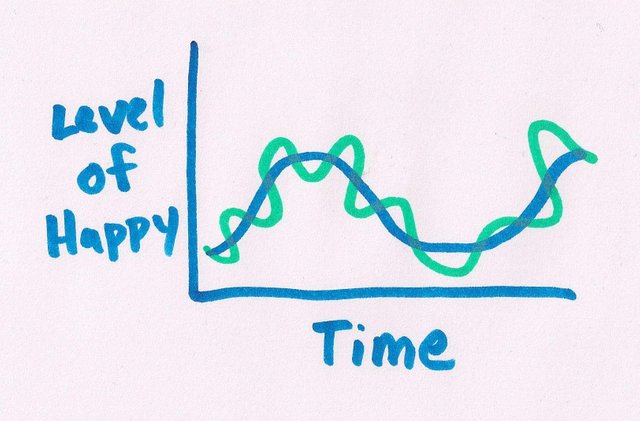 The source of a very scientific graph

The paradox of being aware
Why am I telling you all of this? you probably expected something like "the law of attraction" or some psychological trick to get out of your negative state.
What if I told you that by simply being more aware of this you will be happier? yes... I'm telling you that by understanding that "Not every day will be the best day of your life and not every day gonna be the worst day of your life" will make you a bit happier. let me explain.
By understanding that you already went through hard days in the past and knowing that eventually they came to an end can reassure you that those hard days right now might come to an end as well. You can also tell that some of those hard times in the past made you stronger and forced you to grow. If you applied some perspective and saw how you already managed to solve much harder problems before then the problems that are in front of you now will seem much smaller. Realistically speaking you will have more of those hard times in the future but this perspective might help you accept them and moving past them to better times easier.
By understanding that you had good times before you know that you are able to feel happy. Those times ended and the happiness wore off but this could also be a good thing, you know now that some things don't last forever. How is that a good thing you ask? now you can stop comparing how you feel now and then. The effect that those good times had on you at the moment was fantastic but when you try to compare the "now" to those fantastic times you have the opposite effect. Being aware of this will make you appreciate those times more when they come and at the same time not clinging to those emotions hoping that they will last forever.
This is kind of paradoxical, by accepting that not every day is a good day and knowing that hard days might come in the future it simply lifts the burden of expectations from your mind and you become a little bit happier. This is really what it comes to, managing your expectations and awareness. We tend to make things bigger than they are, compare, judge and all those things which are simply perspectives at the end.
Source

Implications on your goals
This kind of perspective has a huge implication on your life and goals. People will tell you that money, sex, career and material things won't bring you happiness... well they do but this happiness has a time constraint, you will feel happy, it will wear off and you find yourself chasing after the next thing.
Don't get me wrong! This is actually good to have a goal in mind and something you strive to get. The process of achieving your goal can teach you new skills and ideas, improve you as a person and get you out of your comfort zone. I'm not saying that those things are "bad" or not worth chasing but don't live your life expecting that once you get them you will be fulfilled.
This process of chasing your goals might be beneficial for you. I had few posts before talking about how important goals are and why you should be specific with your goals... I won't get into that. With this new perspective, we know now that hard times may come so let me shed another piece of realism on this topic. When you try to achieve some big goal, it won't be easy and you will have to go through some hard times. There is a high chance that you will have to confront failure on your way, maybe more than once. Knowing it's possible and this is only a part of the journey might make it easier for you to keep pressuring the goal. If you understand that those hard times will pass, there is a higher chance you will be willing to try again and again after falling, increasing your chances to achieve the goal.
Try applying those ideas to life, manage your expectations and beliefs about the future. I will say it again - I am not here to tell you that you can't live a happy life but I would think what happy life means. If it means to be at the peak all the time, forget it! it won't happen. If it meant to not have any hardships and mental struggles, forget it! Even in the journey to awareness you are going to have those things. But!!! accepting those things will make your life better and more fulfilling.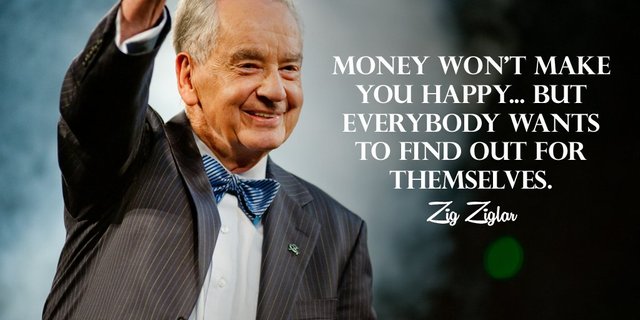 Source
🙂Thank you for reading!🙂

Did you like this post?
Interested in Philosophy, Motivation, and NLP?
Want to see more content like this?
Make sure you