I apologize beforehand for the deep dive into abstracts you are about to embark on. Obviously, the message of this post is not intended for those who require processed information and clear revelations of truths. But, maybe that is simply by design and not due to a lack of communicational ability from my part.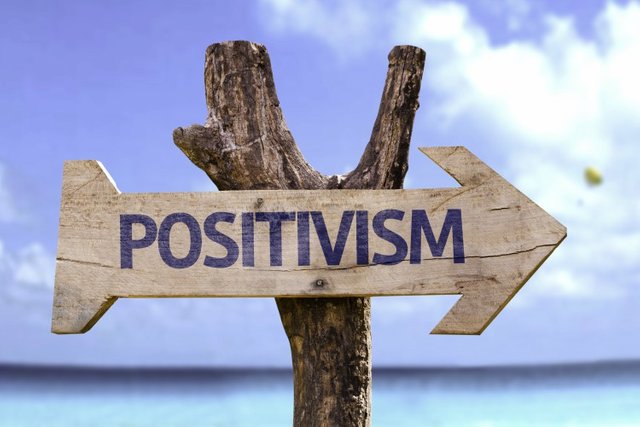 img src
We all know by now, specially because life has taught us this much already, that positivism is not by itself a solution to anything. In other words, me thinking the whole world is going to be ok, me smiling while sitting in a burning room, does not fix anything. Yes, we all know this, but it's also important to not fall into nihilistic tendencies head first in recognition of reality.This is to say that because we don't live in a world of absolutes, and being a realistic does not necessarily negate the ability for us to remain hopeful.
It does not take a title in psychology to estimate, at least broadly, the potentiality of someone who has lost all hope, someone who feels that no matter what he or she does, nothing ever matters. We must then, in the name of honesty, ask ourselves how does someone end up in such conundrum? How could someone relinquish expectations at all levels, even with themselves? And as much as I don't necessarily have a definite answer, I happen to believe that the process is gradual and begins with the complete abandonment of hope and positivism.
For as long as we've been conscious beings we've been programmed with some very simple directives: Move towards pleasure, move away from discomfort, and this simplistic view can shed some light into the dynamic at play here, as much as it may seem I just took a turn into the wrong alley. If you are still with me, if your mind has not begun to wonder what else is good on Netflix, give me a few more minutes to make myself a little more clear.
In the spectrum of pain there are several shades and even several branches. Pain can be emotional, pain can be physical, and to be honest with you it's the emotional one the particular branch that we tend to focus on the most, as much as it may not seem to be the case. The world is pretty safe these days, at least in a broad sense, and for the most part the technologies we've developed have long removed the physical discomforts of our ancestors. However, has technology removed emotional discomforts too? have we been able through the creation of new digital social structures create systems that are sanitized against negative elements of true discomfort? I think the answer is quite obvious, since we spend so much time worrying about trivialities like unfollows and dislikes.
Of course, because we've arrived at this new juxtaposition, we've grown confused and have begun to place too much weight on trivialities, banalities all expressed in comical platitudes. Do not worry, I'm not exempt of this, I'm in the pits with you as well, but I do recognize my ridiculousness when it's staring me back.
The chain does continue however, the cars move along, and for all the things that I can somehow explain with analogies, there are a ton more that I can't, at least not effectively. Why would I, a realist (I consider myself one), grasp onto positivism with white knuckles? Why, when it's written in the walls it's not working, When it's obvious it's done nothing for me?
You think I do not ask myself these questions? You think I've not pondered how many times I've said to myself everything is going to be ok, just to find my friend anxiety waiting at the next corner? Of course I have, of course I do, every single day. But, and here is the big BUT, I do not fucking surrender.
You see, some may see positivism as a weakness, some may think that me claiming the glass to be half full is simple an attempt to dampen from my mind the warning signs. But this is not my truth, and it's actually quite far from it ever being my truth.
Positivism, hope, and kindness is my rebellious act. Why? Because this world has enough bullshit already and I'm not contributing with one single cup into that festering pool. Because I know that the only way I move forward, the only way people move forward is if they know they are fighting out of principle, out of a core belief. And as insane as it may sound to those who subscribe to absolute results and neatly packaged outcomes, standing for what you believe in, picking your lane as a friendly whale calls it, is a lot more remunerating than succumbing to nihilism and self pity.
Even if I fail, because I don't know if I will, and nobody does. I won't say I didn't try my best... If you read these words, if you've accompanied this rant this far and you want to ask me "Is this the hill you want to die on?" - With absolutely no hesitation I will tell you that yes it is my friend... yes it is.....