Some may believe that money and power that win everything in this world, but for me, it is totally wrong. Evidence shows us that big countries and corporations collapsed, all great theories that made by great and famous people also failed to win this world. They might won in the beginning, but at the end, they are the loosers. The unknown and tiny people who are the winners, their faith that help them to win. In terms of blockchain and cryptocurrency, Steem Blockchain, only faith that give us hope to win and become the winner.
Banyak yang percaya kalau uang dan kekuasaan dapat memenangkan segalanya di dunia ini, tetapi bagi saya itu adalah salah. Bukti-bukti menunjukkan kalau negara-negara dan perusahaan-perusahaan besar hancur, semua teori hebat yang dibuat oleh orang-orang hebat dan terkenal juga gagal untuk memenangkan dunia ini. Mereka tampaknya menang di awal, tetapi pada akhirnya justru merekalah yang kalah. Orang yang tidak dikenal dan kecillah yang justru menang, keyakinan mereka telah membantu mereka menang. Dalam konteks blockchain dan cryptocurrency, Steem Blockchain, hanya keyakinanlah yang memberikan kita harapan untuk menang dan menjadi pemenang.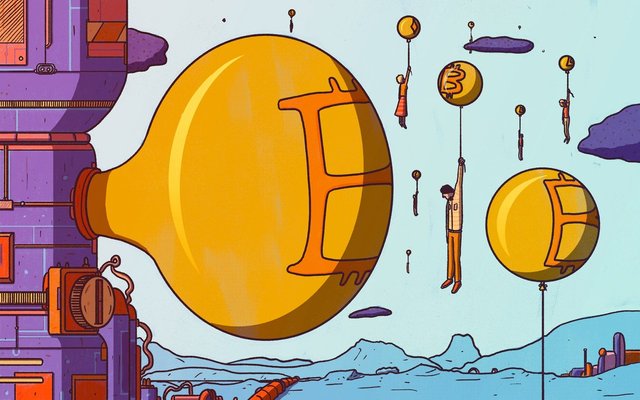 Source: https://www.wired.com/story/future-of-bitcoin-blockchain-2018/
I am sure that you all know the story of David and Goliath, David was just a small guy compare to Goliath. He won not because he is more powerful than Goliath, but He won because of his faith. We also know the Vietnam war, and the reason why they wone this war against the superpower country, USA, not because they have more money and power, but their faith. Those farmers and ordinary people who have faith and fight. In Indonesia as well, General Sudirman won the war against Dutch colonialism even though he was suffer for his illness, because of his faith and faith of those fighters doing the guerilla wars.
Saya yakin Anda semua tahu cerita tentang Nabi Daud dan Goliat, di mana Nabi Daud sangat kecil dibandingkan dengan Goliat. Dia menang bukan karena lebih kuat dari Goliat, tetapi dia menang karena keyakinannya. Kita juga tahu perang Vietnam dan kenapa mereka menang dari negara superpower Amerika Serikat, bukan karena mereka punya banyak uang dan kekuatan tetapi karena keyakinan mereka. Para petani dan rakyat biasalah yang punya keyakinan dan berperang. Di Indonesia juga sana, Jendral Sudirman menang perang melawan Belanda meski dia sakit, karena keyakinannya dan keyakinan para pejuang untuk melakukan perang gerilya.
In the attempt to get what so called "A New World Order", capitalism and all other economic theories have proven that money and power are failed to win this world. The power of money, energy, and foods could not stop people to find the truth and make their own choices due to their intellectual ability. It also can not stop pepople to fight and struggle to face all the suffers that we all have to face in this life. There is always something new come out that created by all who have faith that there is always hope to be better. Eventhough it seems nothing, but they are the one who provide the hopes of a better life and future. We can not stop the changes and development in this world as long as we have and keep our faith.
Dalam usaha untuk mencapai apa yang disebut "A New World Order", kapitalisme dan teori ekonomi lainnya telah membuktikan bahwa uang dan kekuasaan telah gagal memenangkan dunia ini. Kekuatan uang, energi, dan makanan tidak bisa menghentikan orang mencari kebenaran dan menentukan pilihan karena kemampuan intelektual manusia sendiri. Ini tidak juga bisa membuat manusia untuk berjuang dan melawan menghadapi semua derita yang harus dihadapi di dunia ini. Selalu saja ada yang baru muncul dan diciptakan oleh orang-orang yang memiiliki keyakinan bahwa selalu ada harapan untuk menjadi lebih baik. Meskipun sepertinya bukan apa-apa, tetapi merekalah yang menyediakan harapan untuk memberikan kehidupan dan masa depan lebih baik. Kita tidak bisa menghentikan perubahan di dunia ini selama kita memiliki dan menjaga keyakinan kita.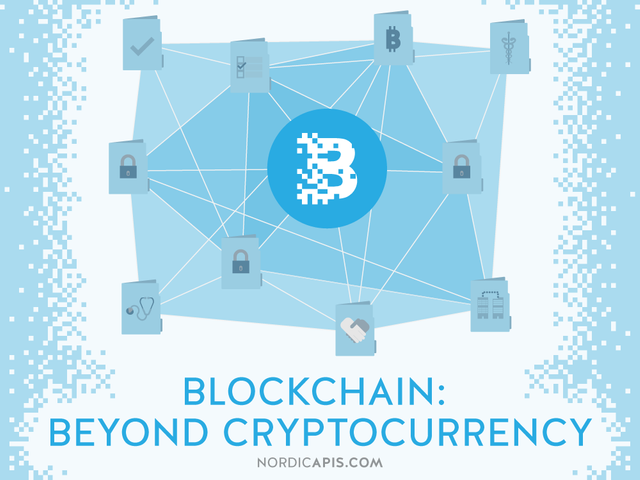 Source: https://nordicapis.com/the-uses-of-blockchain-beyond-cryptocurrency/
I can see some frustations and dissapointment in Steem Blockchain since the Steem and SBD price is keep on falling, all the cryptocurrencies are falling down as well. Some have doubts and stop their posts in Steemit, looking for other places which they thought might be much better than Steem Blockchain. That is find, people are free to make their own choice, but if power and money that they seeks to satisfy themselves, then they will never ever be able to win. We might not the card players, we are all just the cards that played, but there is always a way to be the players not the cards, only if we have a faith. Doubt is just an obstacle for us to move, being unpassion will make us loosing our focus, and it will make us suffer since we can not get what we really want.
Saya dapat melihat rasa frustasi dan kekecewaan di Steem Blockchain apalagi karena harga Steem dan SBD yang terus jatuh, seluruh harga uyang kripto turun jatuh juga. Banyak yang jadi ragu-ragu dan berhenti menulis di Steemit, mecari tempat lain yang mereka pikir bisa lebih baik. Tidak masalah, semua orang bebas menentukan pilihan sendiri, tetapi jika uang dan kekuasaan yang mereka cari untuk memuaskan diri, maka mereka tidak akan pernah menjadi pemenang. Kita barangkalau bukanlah pemain kartu, kita hanyalah kartu yang dimainkan, tetapi selalu ada cara untuk menjadi pemain bukan menjadi permainan, bila kita yakin. Keraguan hanyalah akan menjadi penghalang bagi kita untuk maju, tidak sabar juga akan membuat kita kehilangan fokus, dan pada akhirnya akan membuat kita menderita sendiri karena tidak mendapatkan apa yang kita inginkan.
For me, what is going on in blockchain and cryptocurrency at the moment are just part of the process to be better. In my religion, we are taught that human being are having intellectual ability to choose, which help us to also feel all the pain and suffer as well as happiness to help us to grow and develop, to be better and wise. That is also a journey to suppose to be help us to know the truth if we have our faith, and even all the process is just a way to strengthen our faith not the vice versa. Perhaps this is all have nothing to do with the Steem blockchain and all other cryptocurrencies, but I am sure that the founders such as @ned Scott has a strong faith and believe in what is he doing. This is not just about the power and money, this is about the faith to find a way to have a better world and future. This is also to help us to be the card players with decentralized system, that very much different that being the cards that played all the time in centralized system.
Bagi saya, apa yang terjadi pada blockchain dan uang kripto saat ini hanyalah proses untuk menjadi lebih baik. Di agama yang saya yakini, kami diajarkan bahwa manusia memiliki kemampuan inteletual untuk memilih yang membantu kami juga untuk bisa merasakan semua penderitaan sekaligus kesenangan yang bisa membuat kami maju dan berkembang, menjadi lebih baik dan bijaksana. Ini juga adalah perjalan yang sepatutnya bisa membantu kita untuk tahu kebenaran jika kita memiliki keyakinan, dan bahkan seluruh proses itu adalah justru untuk memperkuat keyakinan bukan sebaliknya. Barangkali ini tidak ada hubungannya dengan Steem Blockchain dan seluruh uang kripto, tetapi saya yakin para pendiri seperti @ned Scott memiliki keyakinan yang kuat atas apa yang dilakukannya. Ini bukan soal uang dan kekuasaan, tetapi soal keyakinan untuk bisa memiliki dunia dan masa depan yang lebih baik. Ini juga membantu kita untuk bisa menjadi pemain kartu dengan sistem desentralisasi, bukan hanya sebagai kartu yang dipermainkan dalam sistem sentralisasi.
Of course we can not expect that the result of this fight as soon as we want to be, but with our faith, we could win the game. We all could be the winner in this world and have a better world as we deserve. Nothing to worry about all the up and down, in fact this is also a good chance to learn more and being closer to blockchain and cryptocurrency, especially steem blockchain. This is the right time to get to know each other better just like a couple, sinchronizing everything to create the right path that help us to win our goals, vision and missions. Those who think that money and power they might win today but they will lost again since they never learn from the evidences that real and happened in this world.
Tentunya kita tidak dapat berharap bahwa hasil dari perjuangan ini secepat yang kita inginkan, tetapi dengan keyakinan kita bisa memenangkan permainan. Kita semua dapat menjadi pemenang di dunia ini dan memiliki dunia yang lebih baik sebagaimana layaknya. Tidak perlu khawatir atas apa yang terjadi, kenaikan dan penurunan, bahkan ini adalah kesempatan baik untuk belajar lebih banyak and menjadi lebih dekat dengan blockchain dan yang kripto, terutama dengan steem blockchain. Ini adalah waktu yang tepat untuk saling kenal seperti bagaimana layaknya sepasang kekasih, mensikornisasi segala sesuatu unutk menciptakan jalan yang benar, yang bisa membantu kita memenangkan tujuan, visi, dan misi kita. Mereka yang berpikir soal uang dan kekuasaan, mereka mungkin bisa memang sekarang tetapi mereka akan kalah lagi kerena mereka tidak pernah mau belaar dari bukti-bukti yang nyata dan terjadi di dunia ini.
Just take a look at what happened today with a16zcrypto with that huge anount of money which invested by Andreessen Horowits : https://ambcrypto.com/venture-capital-andreessen-horowitz-crypto-fund-300/. You may also read this post written by @rismanrachman : https://steemit.com/esteem/@rismanrachman/breakingnews-a16zcrytp-katie-haun-and-the-way-for-blockchain-to-raise-up-8f71525b2a42b. Jika it is not because of the the faith which very logical about the future, it will never happened. As I said, at the end, it is faith that always win. Those who have faith in blockchain and cryptocurrency will be the winner.
Silahkan lihat apa yang terjadi hari ini dengan a16zcrypto dengan jumlah investasi yang sangat besar oleh Andreessen Horowits : https://ambcrypto.com/venture-capital-andreessen-horowitz-crypto-fund-300/. Baca juga link posting @rismanrachman ini : https://steemit.com/esteem/@rismanrachman/breakingnews-a16zcrytp-katie-haun-and-the-way-for-blockchain-to-raise-up-8f71525b2a42b. Jika bukan karena keyakinan yang sangat logis tentang masa depan, hal ini tidak akan pernah terjadi. Seperti yang saya bilang, pada akhirnya keyakinanlah yang akan selalu menang. Mereka yang yakin dengan blockchain dan uang kriptolah yang akan menjadi pemenang.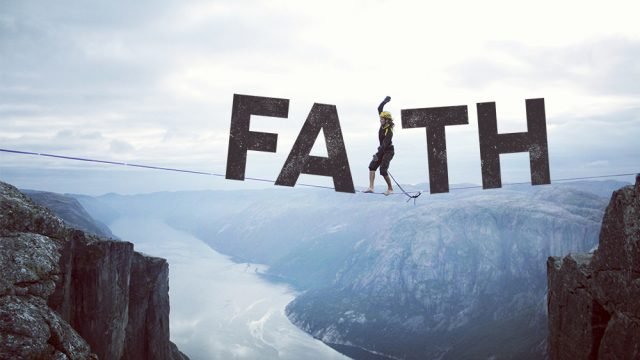 Source: https://www.prosalms.com/2018/05/19/the-shield-of-faith-quickword/
Bandung, 26 Juni 2018
Warm Regards – Salam hangat selalu,
Mariska Lubis