Justice in a stateless society, peaceful parenting and the morality of coercive imprisonment for punishment: a short essay. (Dispute resolution, restitution and peaceful parenting)
Hello folks,
I was listening to a podcast on the up coming Irish referendum to decide if the right to life for an unborn baby will be constitutionally protected.
The conversation got to discussing whether abortion breaks the NAP and whether they would support imprisoning people for aborting their child and my first thought was, who says imprisonment for punishment is moral and what else could we do in a free society instead?
'Is it just or moral to imprison someone without their prior contractual agreement as a punishment for breaking the non aggression principle? If not what alternatives could be sought in a free society?'
Defining terms:
punishment:
the involuntary infliction or imposition of a penalty (with the intention of making the person suffer) as retribution for breaking the non aggression principle
free society:
a stateless society in accordance with voluntarist principles of the non aggression principal, self ownership and non coercive voluntary interaction.
the non aggression principle:
the idea that the initiation of force (violence) against a person or their property is universally immoral.
My thoughts on whether it is moral to imprison for the purposes of punishment would be no, i think this would be beyond the minimum force needed to defend oneself and when you cross that line you are no longer acting in moral defensive force and whoever is doing the punishing would themselves be initiating force just by doing this.
I think using some kind of emergency imprisonment if this is the minimum defensive force needed until the person is not an immediate threat to you or someone else could be justified,.
I think this would have to be in defense of specific individuals though and not abstract ideas like society to be in keeping with the non aggression principle.
Another logical exception could exist if a contract is voluntarily entered in to whereby to live in a specific community one has to agree that 'X actions will result in Y punishment', being a contract this would then be voluntary and as long as the punishment is what was agreed upon, i don't think anyone would have the right to stop two consenting adults from entering in to such a contract.
Having said that if a community is basing it's actions and contracts on reason and evidence and has market forces coming to bare on it, then i think such communities would quickly become a minority as the other alternative solutions prove punishments to be inferior.
In this article though I am just referring to coercive imprisonment for the purposes of punishing the prisoner as opposed to some kind of voluntary restitution or dispute resolution, i can't see arguments for this or any type of punishment being moral.
It's important to note that we have prisons in the system we are forced to have right now because there are no market incentives to have anything better.
It doesn't appear to me that state prisons actually provide any healing for the perpetrator or restitution for the victim or that they could do anything other than further traumatise already severely damaged people and from what i know of psychology when a client is coerced in to any kind of therapy it is never effective, so i would question the effectiveness of psychotherapies undertaken in prisons.
So, if punishment isn't moral or practical, what alternatives do we have?
My first impulse here would be to say that it's none of my darn business what people would do in a stateless society and that the market will figure out what the best solution is, however for the sake of having a readable article i think i can at least offer some possible solutions.
Ostracism:
the simple backbone of all voluntary interactions, if we have a right to associate with who we wish then we have the right to refuse to associate.
Following the logic of this, in a stateless society this could play out as follows;
someone commits a murder and this is caught on video and witnessed, the video goes viral on the internet and is deemed genuine by a dispute resolution organisation, at this point with most people being opposed to murder they would likely refuse to rent to them, banking services could refuse to hold their account, food vendors could not serve them, they could lose electricity, water and gas to any properties they own and their credit rating would be at rock bottom.
I wouldn't define the above as punishment, as nothing is being forced on the person who broke the NAP and this is simply a result of individuals exercising their preferences and is thus not coercive.
Voluntary restitution centers:
this is an idea i got from Stefan Molyneux's show when he was still an anarchist.
The idea is that the basis of a good apology (from my own past experience) is usually all of these:
A sincere apology

An offer to make restitution so the other party can be 'made whole' again from the damage done by the offending party's actions, not so that it's good that it happened but, it's 'OK', whatever the individual conditions for that are.
This could include paying for therapy, fixing broken property, replacing broken property, a sum of money, an amount of labor or, whatever is acceptable and voluntarily negotiated by both parties.
If the person who harmed the victim wished to associate with them; if it were me in this scenario i know i personally would require:
3 ) For the other person to show they have pursued self knowledge enough whereby they understand why it happened, how it made me feel, what steps they will take to make sure it won't happen again and demonstrating that they are putting this in to practice.
So with that in mind a voluntary restitution centre could be an option offered as a service paid for by the victim's insurance or dispute resolution organisation to make initial contact with the perpetrator, whereby the already ostracised person (or to be ostracised in the future should they choose not to comply) could be offered a place in a facility to work (if they don't have the money) to make restitution to their victim and also to pay for the center's services, the motive for the perpetrator here being that they are no longer ostracised.
The services offered could include: voluntary therapy to resolve whatever traumas are in the person's past that led them to harm others, empathetic staff with an ethos of cultivating virtues by displaying them, ayahuasca therapies, meditation, safe areas to meet with the victim and talk to help build empathy on the perpetrator's part and restitution on the victim's part, education, housing and medicine.
I think this model could be successful as it provides the victim with psychological closure and genuine restitution while showing the perpetrator empathy and providing them with the company of virtuous people with whom to resonate, so as to give them the best opportunity to recover from the traumatised state that led to this situation.
Voluntary contracts for punishments:
i covered this above, i don't see any moral NAP compliant way to stop this happening, however i would hope reason, evidence and empathy based thinking would make these obsolete or a small minority of the available solutions.
Dispute resolution organisations:
this is an idea put forward by multiple Lew Rockwell employed authors (lewrockwell.com) whereby through a voluntary insurance or small subscription fee individuals could pay for private security, detective work, arbitration courts and the like.
I think the edge this would have over the current statist system is that because these services would be competing in a completely free market the economic incentives will be there to have the best detective work, the most accountability, the most satisfied customers, the least corruption and the lowest crime rates etc
The economic incentives would naturally structure an insurance based organisation to take the most steps possible to prevent crime rather than just to solve crimes.
Private defense or self defense:
this bullet point seems self evident to me, but a saying I have heard in the past is 'in an armed society everyone becomes a lot more polite', this provides a clear deterrent to breaking the NAP as any initiation of force on persons or property could result in the defensive use of firearms or other self defense tools.
Last but not least (and probably the most important on this list), prevention is better than cure: peaceful parenting:
like many voluntarists i don't see a stateless society coming about through a violent revolution or a sudden destruction of the state (i hope neither of these happen).
i think as people are right now there would be many who have not learned to manage themselves/be their own rulers and so may still rely on the state to do this for them in the arenas of: welfare, policing, deterrents and dispute resolution, i think the sudden disappearance of said state would be akin to a mass drug withdrawal.
Like any other addictive drug i think a slow gradual tapering off combined with self knowledge, emotional healing and meaningful connection with others is the best way to heal this illness.
From reading books such as 'The Drama Of Being A Child' by Alice Miller and 'The Origins of War in Child Abuse' by Lloyd deMause, i would hypothesise that much of the war and violence in our world often stems from people as children being neglected, abandoned and abused psychologically, spiritually, sexually and verbally.
I think an argument could be made that a large part of the state is people en masse acting out the unresolved trauma of their childhood with the state as almighty parent, beatings being replaced with jails and the authoritarianism of their parents being replaced with the tyranny of the state.
As the old saying goes 'an ounce of prevention is worth a pound of cure', meaning that choosing preventative measures will be superior to trying to cure a problem after it has occurred.
I think this is the case with what some in the voluntarist community call 'peaceful parenting' which can include: resolving disputes through discussion, never coercing children in to what you think is best, non violent communication (Marshal B Rosenberg's book is good for this as are the videos of Roslyn Ross on YouTube and other mediums), honest communication and voluntary interactions as much as possible both ways.
I think and hope that a world consisting of multiple generations of peacefully parented humans would not only be stateless, but far more empathetic and peaceful than what we have now, this has an added bonus in that it is something we can all start doing and promoting in our lives right now.
Alternative voluntary methods of education can also fall under remit of peaceful parenting including; unschooling, private schooling, home schooling and whatever else a free market were to find to be effective or preferable.
I would hope that multiple generations of children bought up in a situation where they haven't learned and don't speak the language of violence. coercion, oppression, slavery and aggression won't themselves bring about a society where these things are prevalent and i think this too would ensure that if punishment based 'justice' is voluntarily employed it would be very rare.
If you've grown up with good communication, empathy and voluntary interaction as the norm, why would you wish to enact anything else in your adult life?
I believe in a voluntary society, not only do i believe it is the only ethical way for beautiful inherently free human beings to live...i also believe it is possible and starting to happen right now.
Thank you for reading, If you like this article please resteem, upvote and donate to help spread the message of voluntarism!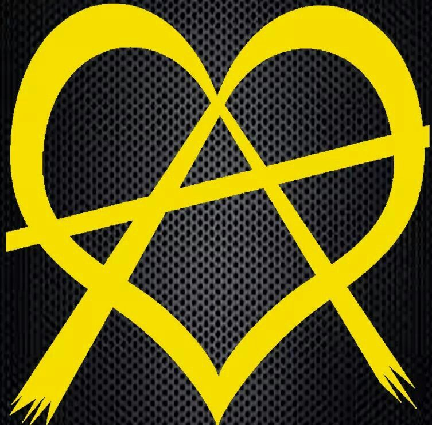 from: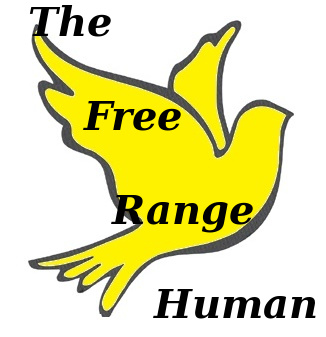 Bibliography, resources and links:
The origins of war in child Abuse by Lloyd deMause:
http://psychohistory.com/about/
http://psychohistory.com/books/the-origins-of-war-in-child-abuse/
Roslyn Ross on objectivist parenting: