The Road to Nonconformity: Deciding Whose Opinion Matters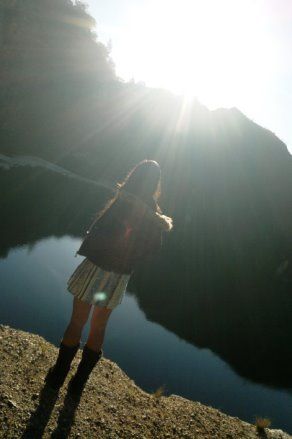 I was not born to be forced. I will breathe after my own fashion. Let us see who is the strongest. ― Henry David Thoreau
In this day and age, everyone has an opinion but not everyone has a clue. People these days seem to cower behind their computers insulting others and couldn't seem to agree with anything, just to fulfill this need to be right. If you try to understand the real nature of humans and their egos, it would not even make sense to be affected by these. Funny thing, I enjoy reading comments on news articles more because it takes me momentarily to a world full of inflated egos. The internet is full of cheap opinions these days, which can be entertaining yet toxic. I just wonder how these people behave in their day-to-day lives. Is it more convenient to smash people using the keyboard these days? This butthurt generation needs to get a life before a massive asteroid finally hits the earth.
I remember before I started traveling, nobody really cared. Not that I cared but it was just interesting to hear the opinions, of all people, those who are close to me - I wouldn't do that, traveling with less money is just a form of bragging... it's crazy and dangerous, you should get established. I was bombarded with opinions of those people who never even traveled. See, this is the problem, you should be careful not letting others cloud your visions and hinder you from achieving your dreams.
This also applies to anyone aspiring to become an entrepreneur, you'll notice how those who are unsupportive can be the ones who are close to you. Napoleon Hill wrote that you should have a mastermind group, with members who are successful and experienced in their fields, and they are not necessarily your friends and family. The opinion of the mastermind group would be more helpful to your decisions, and they are the ones who would help you achieve your desires.
I learned to take into consideration the following criteria before letting anyone affect my life decisions and view of myself:
Is this someone I know personally? Someone whose life's work I truly admire, with a proven track record, experience or in short - knows what he/she is talking about?

Does this person support my endeavors and care about my happiness? Do I love how this person sees me and aspires me to be? Is this someone who inspires me to rise to every opportunity for personal growth?

Is this someone who has my best interests at heart? Does this person like to see me achieve my goals? Is this someone who is genuinely happy to see me succeed?
So if you don't match with any of the above then I'm sorry your opinion and unsolicited advice would not matter to me, would not affect my decision and would not change the way I see myself. In my experience, even those who were supposed to love and support me hindered every great decision in my life - finishing school, choosing a career, falling in love and traveling for a long time. My life devoid of emotional support shaped the way I am today. I learned in my life experience that I'm a sensitive person yet unattached. Letting go has become as easy as 1,2,3 chau! Sure, it can be lonely, but that is life. I'm still a work in progress anyway. I grew up under a strict totalitarian rule, but with deep inner strength, I emancipated myself from such emotional abuse, and my life's decisions have become independent of the opinion of others since then. So get a clue, even the ones who are close to me could not bring me down with their opinions, let alone yours.
I am too high born to be propertied, To be a second at control, Or useful serving-man and instrument To any sovereign state throughout the world.
― Henry David Thoreau
I have always been against the flow as I realized that I have nothing to prove to anyone anymore. I am free. Especially when people's opinion did not feed me nor help me get out of harsh conditions. My views and the way I live my life is inconsistent not only with my own family and friends but my culture as well. Later on, I learned that it is better to be different without attracting attention.
The society these days honor troublemakers and those who conform, it is even harder to be yourself when everyone demands you to be someone else. Don't forget the great men who achieved great things by not conforming and by following their own music. These are the people I truly look up to.
Be independent of the good opinion of other people.
― Abraham H. Maslow
---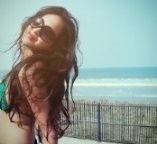 Before following me, please check my previous posts. I usually write about my travels or whatever my distorted mind has to offer. If you follow me and you're not really interested with that, then you'll only be disappointed! Unfollow @diabolika 😈