Launch Into the Deep and You Shall See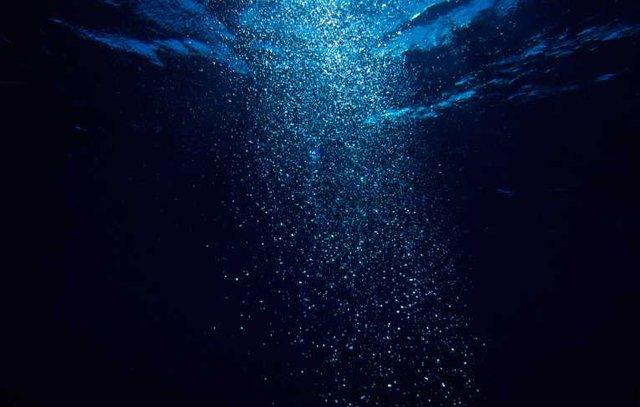 I've been reading a lot of Annie Dillard recently. If you've never read Pilgrim at Tinker Creek, put it at the top of your reading list. Wisdom leaps off every page, and stalks the reader just as patiently as Dillard stalks her muskrats. Dillard sees the world with a broad mix of child-like exuberance and solemn wonder, allowing the reader to see the ordinary of every-day life with new eyes. Sight for the blind.
This new sight is especially important for me right now, as my stale vision has grown worn and weary over the last several months. After facing several challenges at the workplace, suffering through a broken relationship with a friend, and experiencing an existential pain of unraveling, some days I can feel a bit lost. Yet, just when things seem most bleak, a spark of life and hope breaks in: a deep and meaningful conversation, a hug from a friend, nourishment from a good book... These are the small things that help me take the next step.
So, I'm grateful for Annie Dillard. Her writing helps me catch these small places that might have gone unnoticed.
After taking a several month hiatus from blogging on Steemit, I have a couple weeks of respite from work (I am a school administrator, and am on Christmas Break). Renewing my writing life, what better way to start with some reflections on Tinker Creek?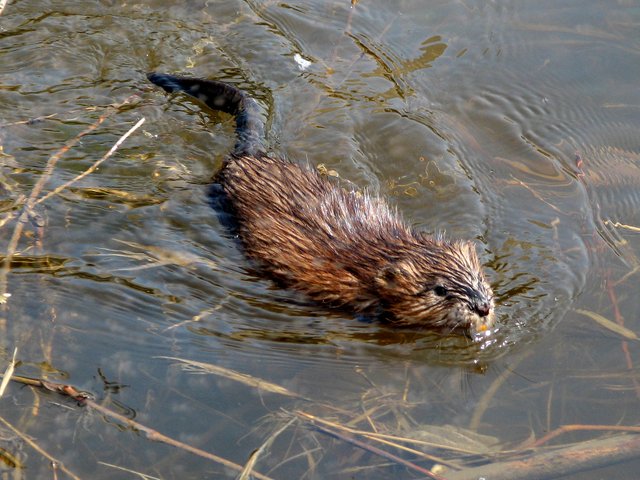 Stalking Muskrats
"In summer, I stalk. Summer leaves obscure, heat dazzles, and creatures hide from the red-eyed sun, and me. I have to seek things out. The creatures I seek have several senses and free will; it becomes apparent that they do not wish to be seen. I can stalk them in either of two ways. The first is not what you think of true stalking, but it is the Via negativa, and as fruitful as active pursuit. When I stalk this way I take my stand on a bridge and wait, emptied. I put myself in the way of the creature's passage, like spring Eskimo's at a seal's breathing hole. Something might come; something might go. I am Newton under the apple tree. Stalking the other way, I forge my own passage seeking the creature. I wander the banks; what I find, I follow, doggedly, like Eskimos hunting the caribou herds. I am Wilson squinting after the traces of electrons in a cloud chamber; I am Jacob at Peniel wrestling with the angel." (Pilgrim at Tinker Creek, pg. 186-187)
Who would have thought that hunting for muskrats along a riverbank could be so full of meaning? Dillard spends an entire chapter describing her search for these elusive muskrats - a ripple here, a track in the mud there. Only rarely does she spot her quarry, but when she does, it is as if the heavens have parted and the divine breaks through into the ordinary. Her search for muskrats has become a quest for spirit.
Some days, her hunt takes place quietly on the edge of the river. Sitting cross-legged, silent. Not moving a muscle for fear of startling the delicate peace of nature. This is the hunt of patience - knowing that something is coming, but not knowing when. Putting oneself into position to receive: ready, willing, expectant. What tension this must build! To desire, yet wait unfulfilled for that moment that may never come. And do so eagerly. To face one's life with both passion and restraint. A quiet strength.
Other days, Dillard describes her hunt with movement and activity. She pursues her prize with relentless enthusiasm and reckless abandon. Stomping through the marsh grass, sloshing through rippling water, climbing around roots and rocks, peering into holes and hollows. Her hunt is persistent, pressing through all obstacles, looking for some small sign of the muskrat's presence. This is the strength of dedication and perseverance, not deterred by fear or failure. While it may not be found in this moment, it might be found in the next - so keep going, keep pressing, keep hunting!
To have the wisdom to know when to sit in silence and when to chase with abandon! Some days I desperately need the former, to turn inward, remain quiet and still, waiting expectantly. Yet other days I need the challenge of the latter: to press through the pain, stand against my apathy with a wild yell filled with life and longing. I'm glad there are opportunities for both.
The title of this entry: "Launch into the deep and you shall see..." is a quote from philosopher and theologian Jacques Ellul. If I expect to grow, to learn, to seek, and to find - I must first launch out. This launching can move inward: the quiet instrospection of Dillard's via negativa. Or this launching can be outward: a flurry of activity that counters our natural inertia. In my stepping out, open my eyes that I may see!