Influences shapes countries and define culture and traditions. China has a lot of influences on our culture and food is one of my favorites. Among this is called the Lumpia Wrapper (Spring Roll Wrapper). Originating from China this is used on a lot of popular food in our country. Thinner compared to crèpes this is also very popular in other asian countries like Indonesia and Vietnam. Join me today in our local market place to see how it is made and prepared fresh everyday.
Lumpia Wrapper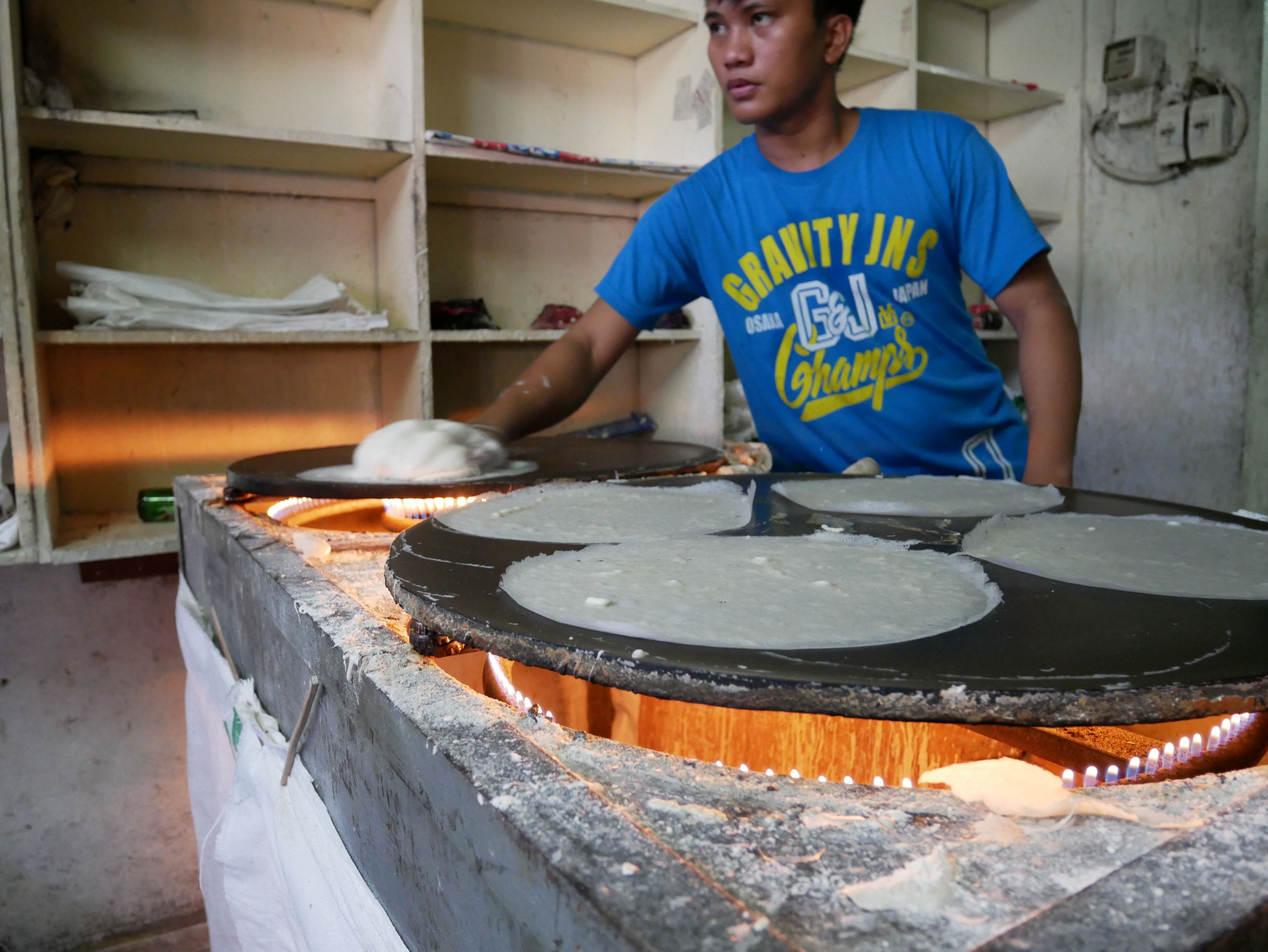 This stall in the most popular when it comes to Lumpia wrappers it is cooked and prepared in front of you. We always buy the wrappers from this stall to cook Lumpiang Shanghai which is a popular Filipino fried spring roll. There are a lot of local food which uses the wrapper. Here are just some that are favored by Filipinos and some of the foreigners who visit our country.
Lumpiang Shanghai - Made from ground onion, carrots and pork. Wrapped and then deep fried. Perfect with sweet and sour sauce




Lumpiang Sariwa - Made from different vegetables. Once wrapped a sweet sauce made from soy sauce, sugar and corn starch is poured onto it. To top it up crushed pork rinds is sprinkled all over.




Lumpiang Ubod - Made from the center of coconut trees called palm hearts. Wrap it add lettuce and pour the sweet sauce and topping it with crushed peanuts.




Banana Turon - The banana is sliced and wrapped. Covered with brown sugar then deep fried. Perfect for an afternoon snack.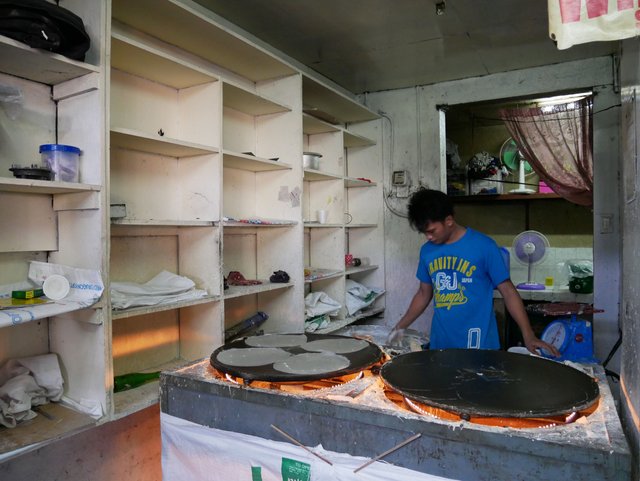 The ingredients for the wrapper are flour, water and egg which are mixed together thoroughly. Two round large metal plates with a burner at the bottom are used in this trade.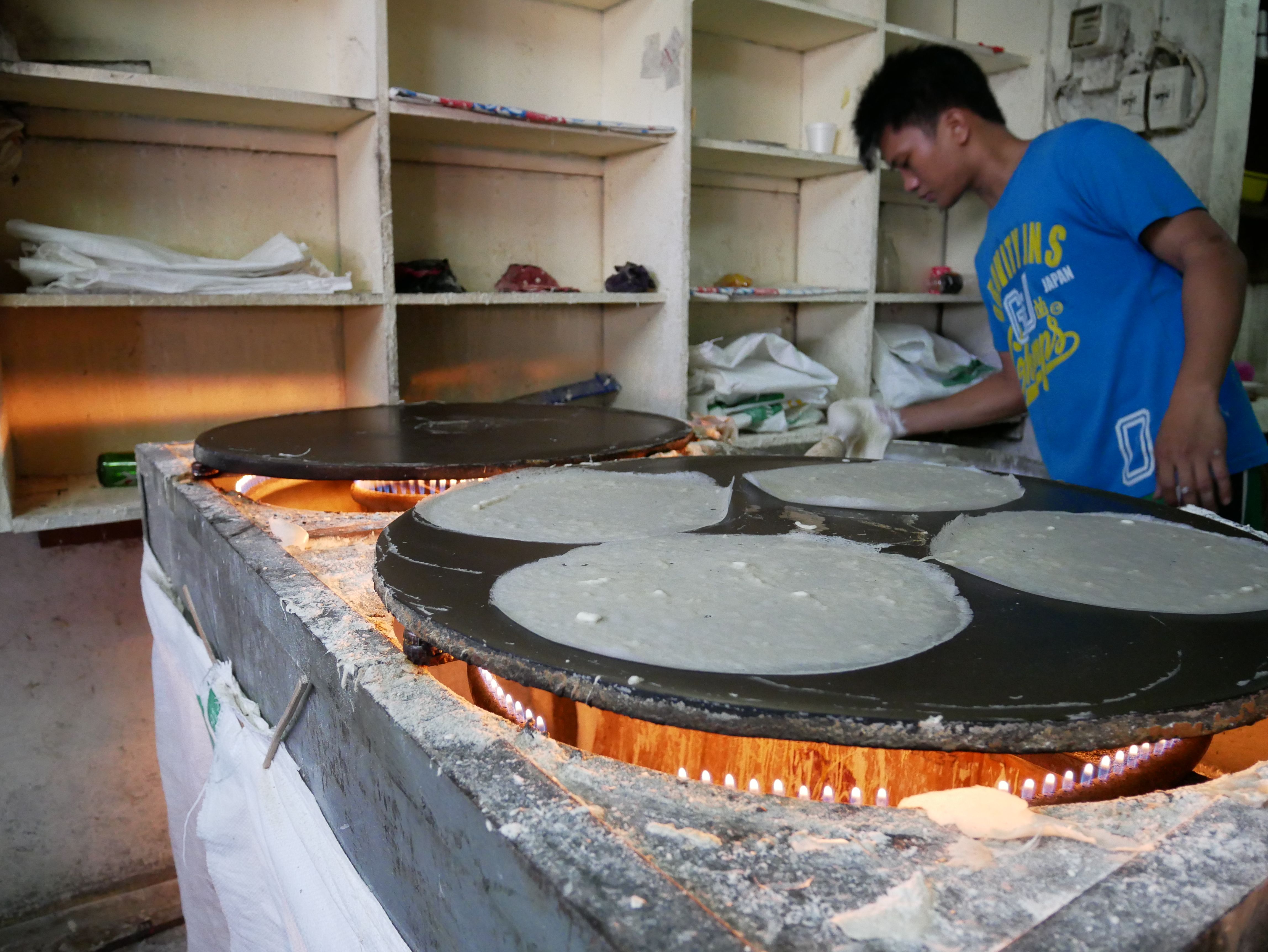 A little bit of oil is spread on the plate just enough for it to be non stick. A handful of the batter is spread using a circular motion until a thin film is made. The skill of the worker is fascinating to watch as the circular motion is performed.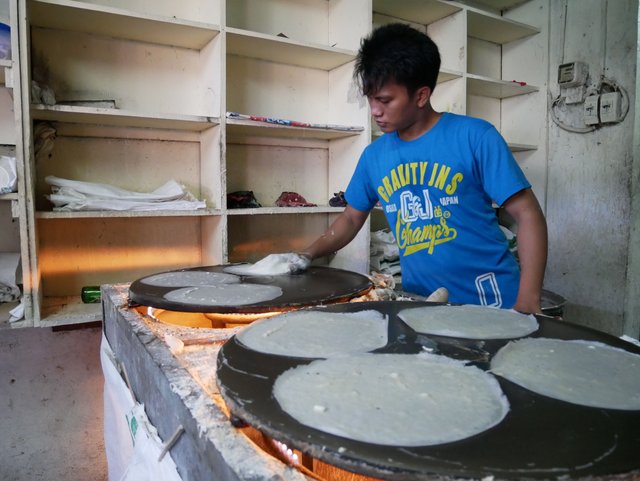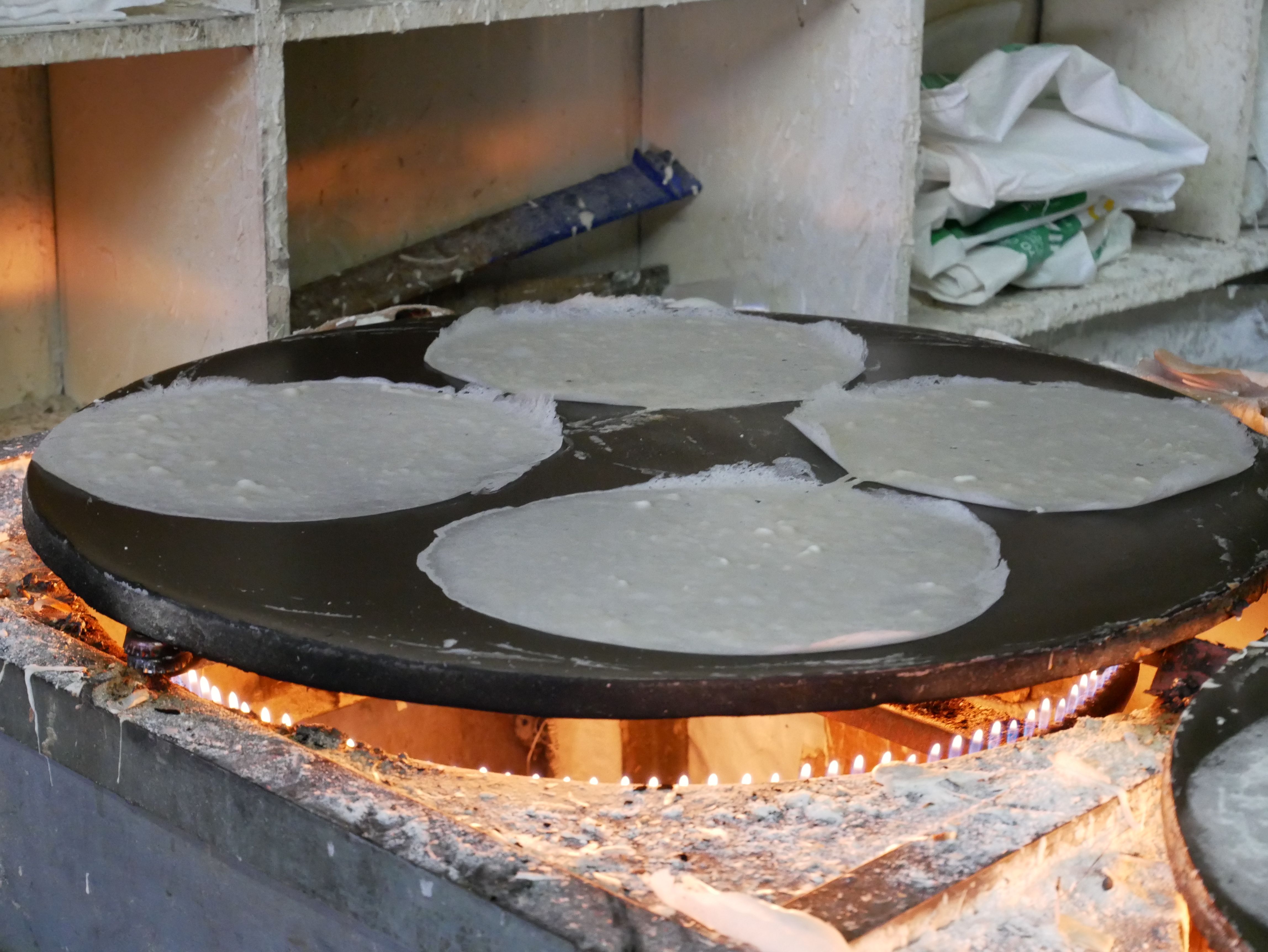 It only takes a couple of seconds until it is ready and you would see that once the edges are beginning to lift up. Speed is of the essence especially if you have a lot on your plate watching closely in order not to burn the wrappers.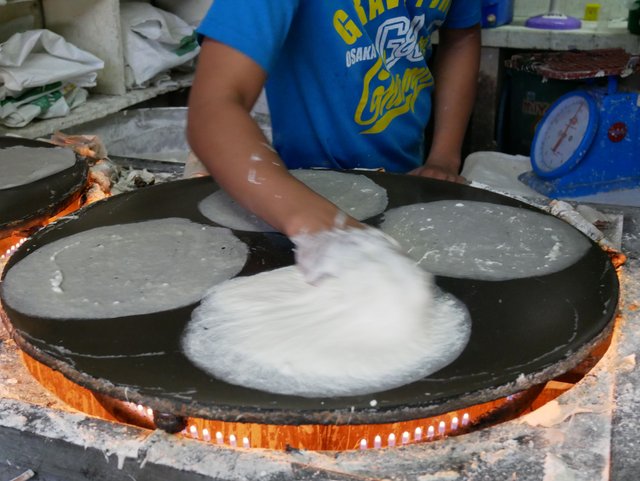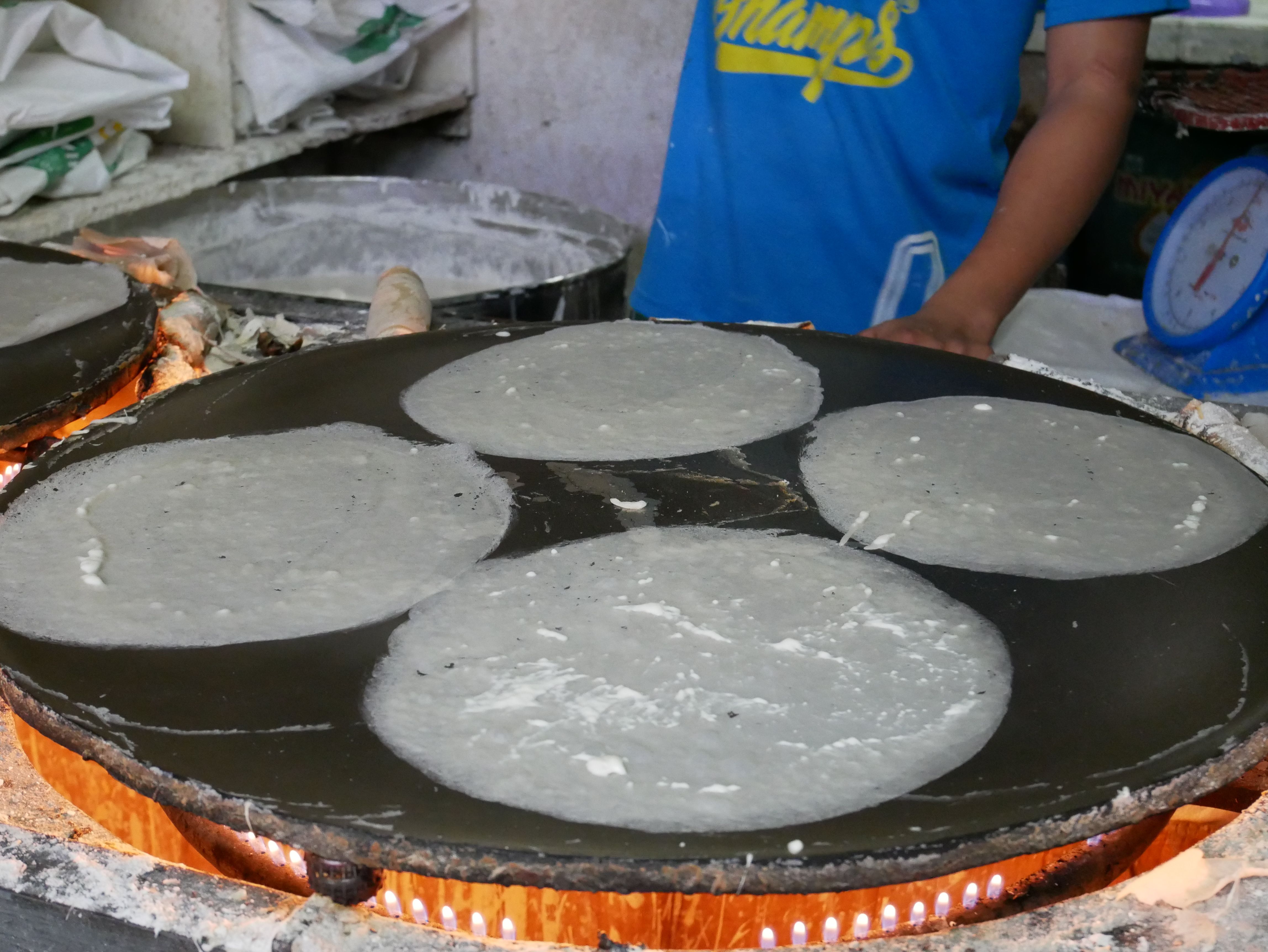 Once they are ready. One by one they are lifted stacked up, cooled down and wrapped in plastic and brought to the store front.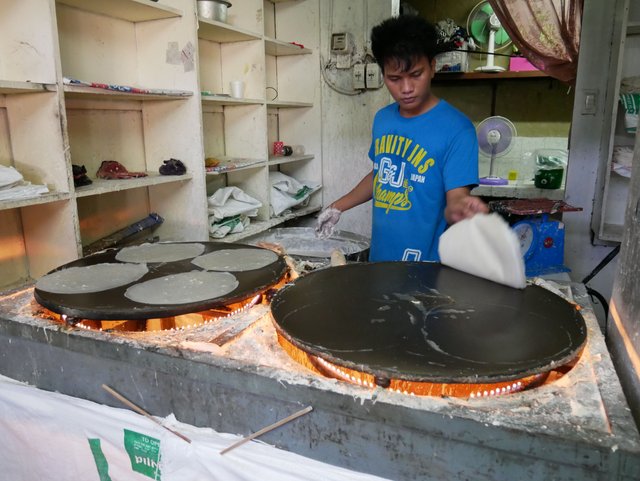 In front of the store the wrappers are then ready to be sold. In case you are wondering they sell it by kilo which explains the weighing scale up front. You can buy one kilo for around $1.20 and with those thin wrappers you would have a lot for 1 kilo. Store them in the refrigerator and keep them dry for longer shelf life.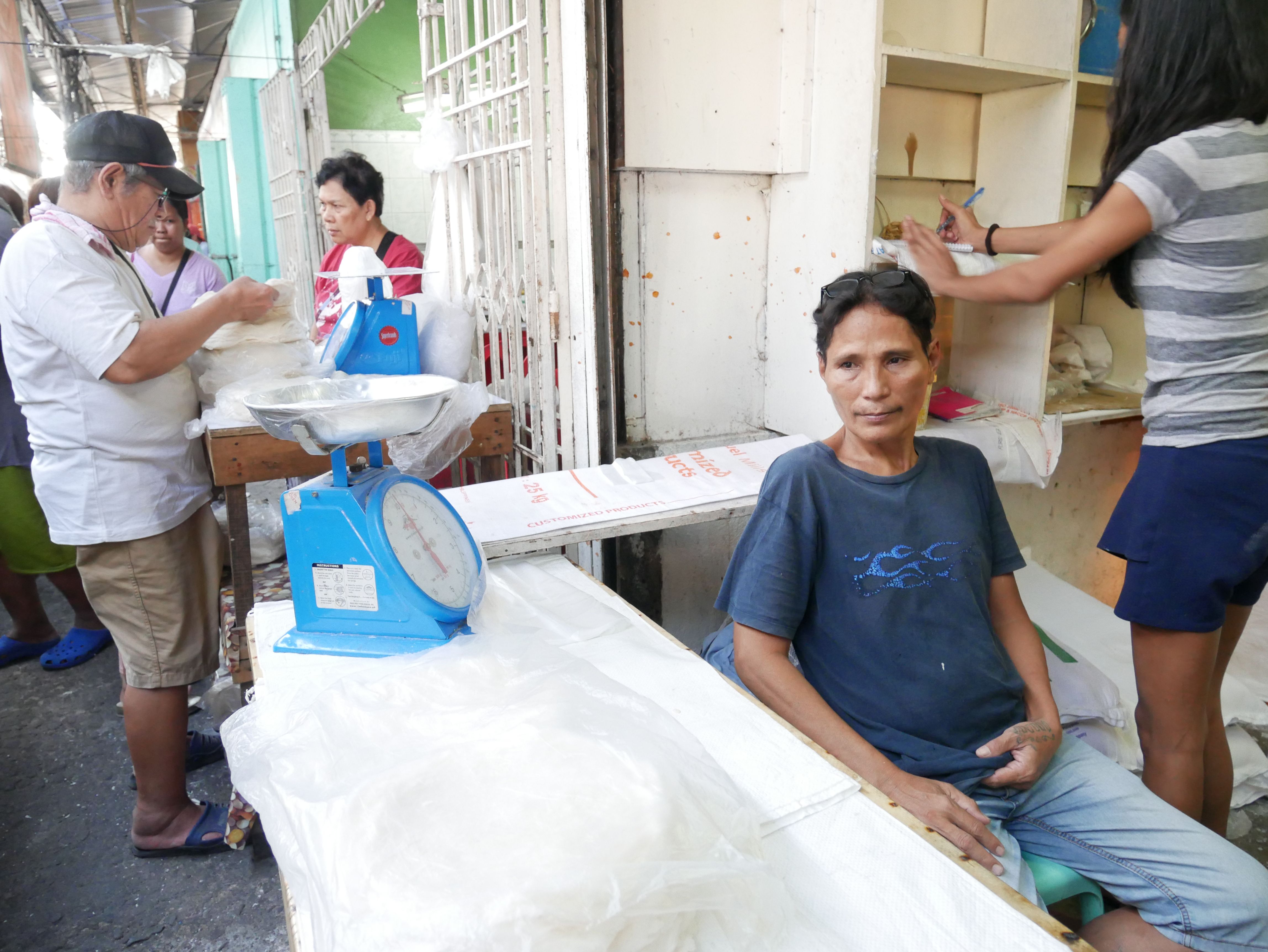 Thank you for joining me today in for another piece of slice from our culture. I hope you enjoyed and feel free to leave comments and feed back. Cheers!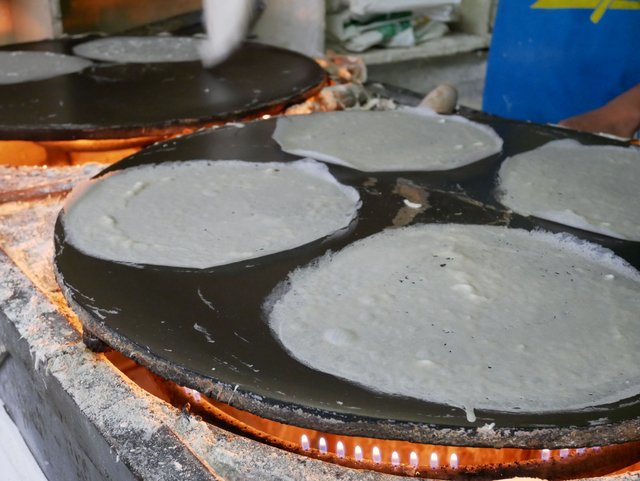 Please vote for @steemgigs as witness by going to this link witness
or
If you would prefer have @surpassinggoogle as a voting proxy to choose for you.

Give him a follow to witness an extraordinary person in this platform.

Follow @bayanihan where the impossible becomes possible thru unity

and have a glimpse of awesome content from the Philippines.

All photos are original and taken with

Lumix GX85 and 12-32 mm