@walkofhope on the move for the Visayas Arts Festival in Bacolod City, Philippines
As LIHOK 2018 was commencing today, a 6-hours drive from Bayawan City couldn't start long enough for kuya Marlon aka @flabbergast-art and #tataydagsa. Their bamboo crafts and some musical instruments were sent yesterday to Bacolod.
So here's some photos from this morning: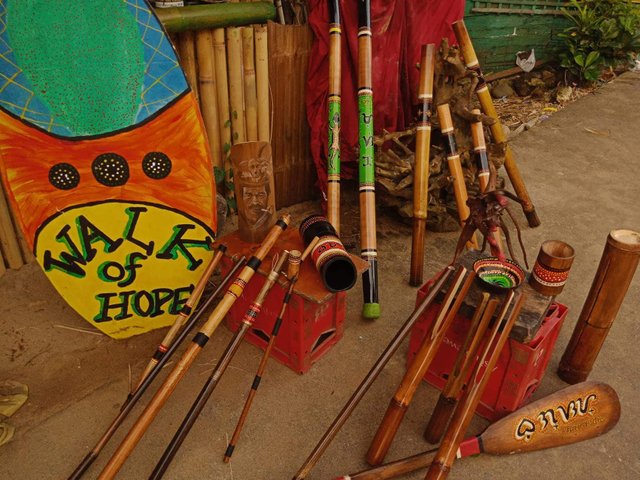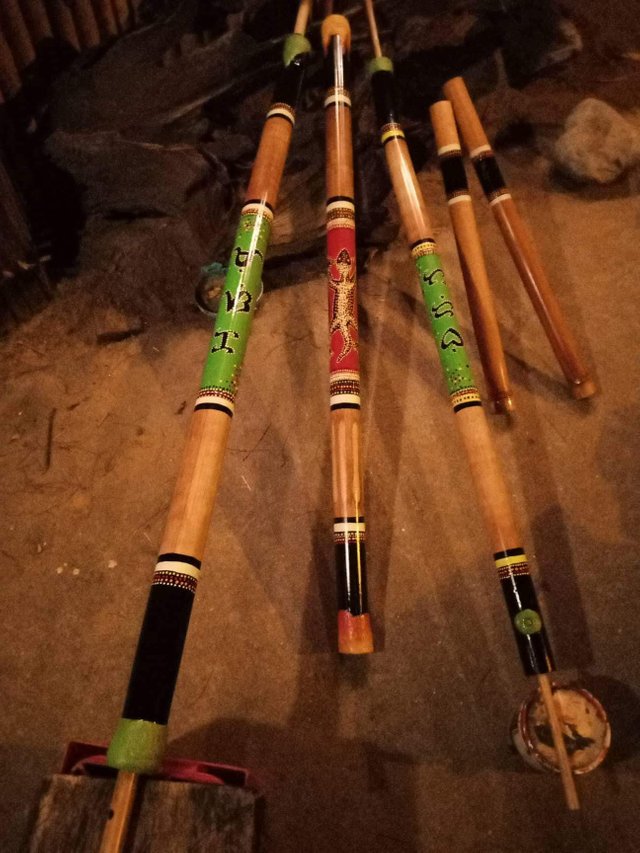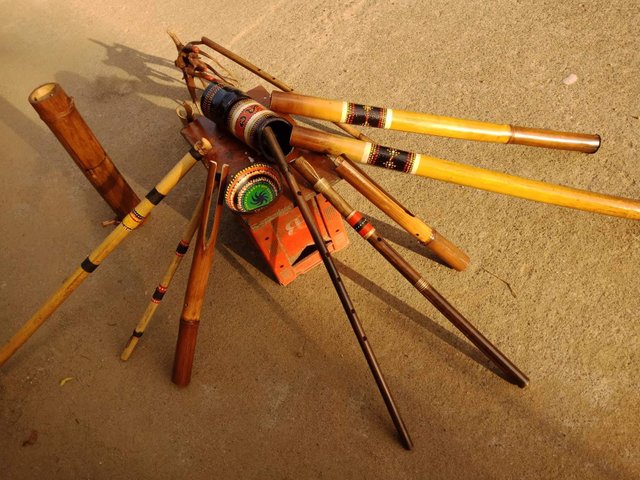 These bamboo creations were made by our 2 artists and their team in Bayawan. Like in Kabankalan City, demonstrations of these instruments is a part of their brilliant plans during this festival.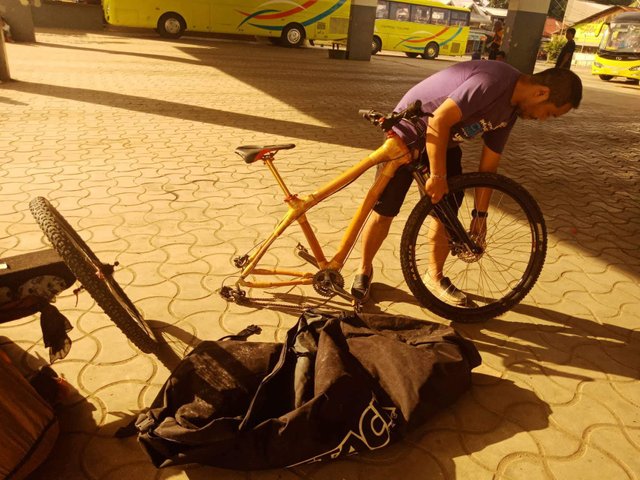 Not sure here if @flabbergast-art was assembling the bambike?
Although this festival started in Bacolod, these next 2 days will be in another towns near Bacolod.
Steemit promotions
Our @walkofhope Family have faith in this platform as a source of income for those who needs one. So for this reason, Steemit Philippines's flyers will be distributed. Although the steem price isn't that appealing right now, IT IS ACTUALLY THE BEST TIME TO ACCUMULATE SP. But we won't say that yet.
Please follow us for more escapades as @walkofhope is yet for take-off!
lihok 2018-visayas arts festivals and conferences, negros province, philippines