My Comfort Food - Top3 contest entry.
Here are my three nominations.
Nomination 1
Stew and Dumplings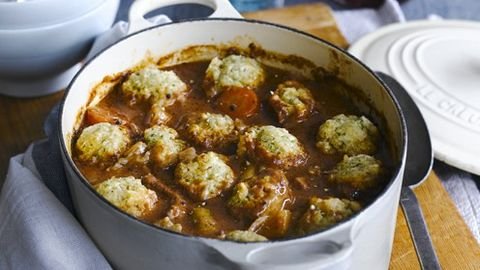 Everyone loves a good home cooked meal, one of my favourites ever is my mum's stew with dumplings! It's a family tradition to eat it on Christmas tree day whilst watching The Polar Express. From tender beef that falls apart to crispy, doughy dumplings.... it doesn't get much better than that.
Nomination 2
Wasabi Prawns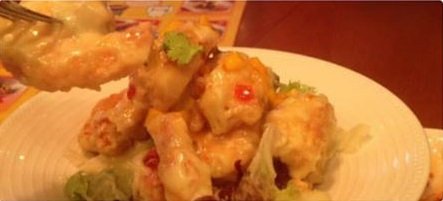 The epitome of food buzz to me! What sucks is that I need to travel all the way to the Middle East to get them!!!! They're lush; fried shrimp in a thick batter coated in wasabi mayonnaise and a sweet chilli relish. We first discovered The Noodle House in 2009 (I was 6) when we went to Dubai before arriving to live in Bahrain. Since leaving the Middle-East, we always take a detour through, on our holiday, just for the Noodle House and their amazing wasabi prawns!!!
Nomination 3
Tartiflette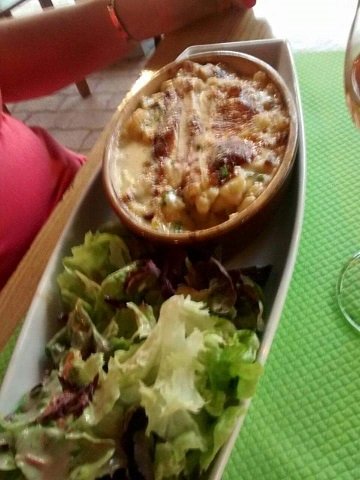 Ahhhh la tartiflette est mon plat prefere a manger! The first time I tried tartiflette was when I was 3 and I haven't been able to get enough of it since! The gooey, whole reblochon cheese covering the perfect mix of potato, onion and lardon!!! Mmm! Tartiflette is a French (if you couldn't tell!) mountain dish. The more im typing, the more I'm missing it! C'est tres delicious!
Pofta Buna, Bon Appetite, Auf Wiedersehen, Goodnight!
MR