My Nominations for the Top3 Contest - November
Here are my nominations:
Nomination 1
Steak and Mushroom Pie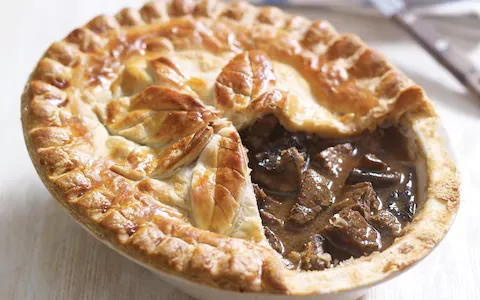 Pie - my granny, the matriarch of the family of 10 brothers and sisters. Always the one that fed and hosted the family get togethers when she was younger, offering 2 sittings around the table. She continued to cook from scratch all the way through her life, being at the heart of her smaller family of 2 daughters and 3 grandchildren. As myself and my cousin became adults and married, she loved to invite us over with our husbands to have a pie night, where we would eat with her and play board games, enjoying a laugh and a glass of wine together. Lovely memories of a lady I adored. Anyway, getting on to the food, she made a variety of home made pies, chicken and ham, mince and potato, but the best, steak and mushroom. The reason it was so lovely was that she never skimped on the quality of the ingredients. Fillet steak was slow cooked in gravy with mushrooms in a pressure cooker for hours in advance. Her pastry was home made from scratch, short crust pastry, but the key was, it was thick and buttery. Just delicious. I did try to recreate it a few times, before we left the UK, after she passed away 16 years ago. Talking about this has made me make a promise that I will try to recreate it again very soon for Garry and Jaime, it's been over 11 years since I tried it last.
Nomination 2
Easter Biscuits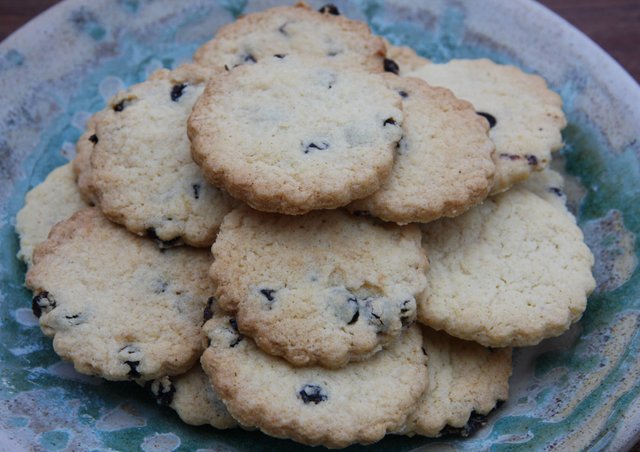 Easter biscuits - I think that these are quintessentially British as I haven't seen them elsewhere. They are just a flat butter based biscuit with raisins. Sounds just like a normal biscuit. However, there is a secret ingredient that is added Cassia Oil (which is sold in a pharmacy not a supermarket). Just a few drops and that changes the flavour of the biscuit completely. I can't get them in any other country, but my mum now bakes them for me whenever I come home (it invariably isn't during Easter for me anymore). But I can't just have 1, they are just too good.
Nomination 3
Roast Beef and Yorkshire Pudding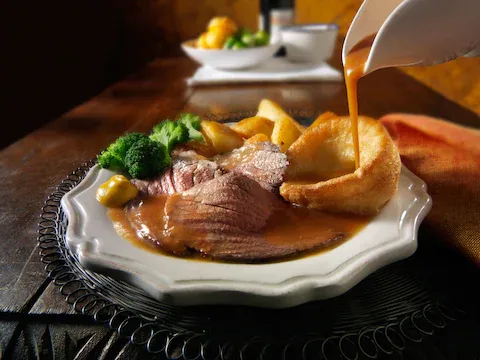 Roast - the classic British roast dinner. Getting it right though, is an art. It's all about the timing. It could be roast beef and Yorkshire pudding, roast pork with Apple sauce, lamb and mince sauce or roast chicken and cranberry sauce. I love them all, but the roast beef usually tops my choice. So it is the meat and accompaniment, roast potatoes and a range of at least 3 vegetables and gravy. It is the traditional British Sunday lunch and I miss it so much living in Romania. I can't buy the cut of beef to make a roast, the only one I can make is roast chicken. I love a good trip out to a country pub when back in England, for a nice roast with a glass of wine, a roaring fire in the corner of the pub and a few hours enjoying good company and a lovely British ambience.
I am gathering a theme of Britishness in my choices, but when you live abroad for so many years, comfort in food is always about the draw of home. However, I could have waxed lyrical about so many foods from my travels as we always talk about the foods we miss from our adoptive homes too.
Thanks for reading.