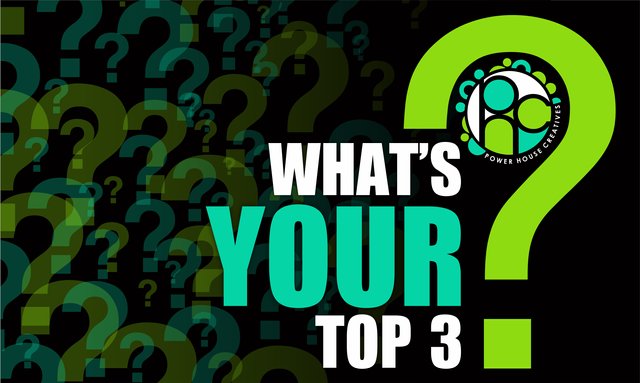 This is my entry into this month's PHC Top 3 contest.
This months topic is Comfort Food
It has been a while since I have participated in one of these contests. When I saw the topic this time was food, I knew that I had to jump on the chance. I am using the template that was provided for my entries. I am also going to cheat a little bit and it is going to be two-fold....
First, I am choosing not to pick a single dish for foods that comfort me. Instead I am picking genres of food. Second, I am going to use photos from great meals I have had in the past two years. While my wife and I cook a lot, I simply don't have the pictures to share with you and I would rather use photos I took than random photos from the Internet.
So, without further ado, here we go!
No
Nomination
My Reasons for the Nomination
1
My First nomination would have to be Mexican food

---

Now before you start correcting me... I know this isn't "real" Mexican food. It is probably categorized more closely as Mexican/American food.

My wife and I have at least one Mexican inspired dish every week, sometimes two. The picture above is my go-to dish at our favorite spot. We have been known to visit this place multiple times in one week before.

@mrsbozz usually always gets the Chicken Fajita Burrito and nine times out of ten I get the Steak Fajita Burrito. I love the fact that it has tender salty steak, caramelized onions, and peppers inside of it. Then they smother the whole thing in queso and it makes it just divine.

This place has some of the best refried beans that I have ever tasted and now that my wife and I have an instant pot, we make our own refried beans at home.

2
My second nomination hands down has to be pasta/Italian food

---

Some of the earliest meals that @mrsbozz and I shared together when we were dating happened at a famous Italian chain restaurant in the states.

We actually don't go there as much as we used to because we enjoy making our own dishes at home just as well. I always appreciated spaghetti as a kid, but my world was turned upside down the first time I tried my wife's Chicken Fettuccine Alfredo. Talk about heaven in a dish.

This picture was taken at a new fancy Italian place near where we live. We went for our anniversary and actually felt a bit out of place, the food was fantastic though, and I would order this simple yet flavorful pasta dish in a heartbeat. It may not look super-saucy like some Italian dishes, but the spinach, tortellini, prosciutto, and mushrooms blended together perfectly with the garlic sauce.

I love how Italian food hides so many different flavors in such a simple package.

3
Last but certainly not least is BBQ

---

As I write this last one, I need to reiterate that I didn't list these in any particular order. There is no way I could place one of these three things before the other. They are simply three nominations and no ranking should be assumed.

As a kid, we never owned a gas grill. Even entertaining the thought was considered sacrilege in our house. I am happy to say I have carried along that tradition and everything I grill is done via charcoal whether at home or camping.

My dad has even upgraded to a Kamado style grill that he loves and I have recently purchased a Weber Kettle. I have grilled/smoked it all including steak, ribs, pork shoulder, brats, turkey, burgers, chicken, etc. There is something about playing with fire and cooking your food that screams down home comfort.

This picture was taken at a brewery near the shores of Lake Michigan on the West side of my great state. While it wasn't the best BBQ I have ever had, it really takes a lot for me to consider BBQ bad. If I am trying to new place for the first time, you can almost bet I am going to try their baked beans and their coleslaw or potato salad as my sides. They just go pretty perfectly with any kind of meat you could choose to throw on the plate next to them. Add in a good sauce and the sky is the limit.

Curation Trail
We have a curation trail for @phctop3, which you can follow here to continue to add to the prize pool and the growth of the competition. Don't forget to log into steemconnect.