So I've had some thoughts lately that I really want to share. I'm just going to jump into it because I don't know how to build up to it for an intro. I want to take a holistic look and a holistic issue, so this is gonna get wordy.
Why don't churches have gardens?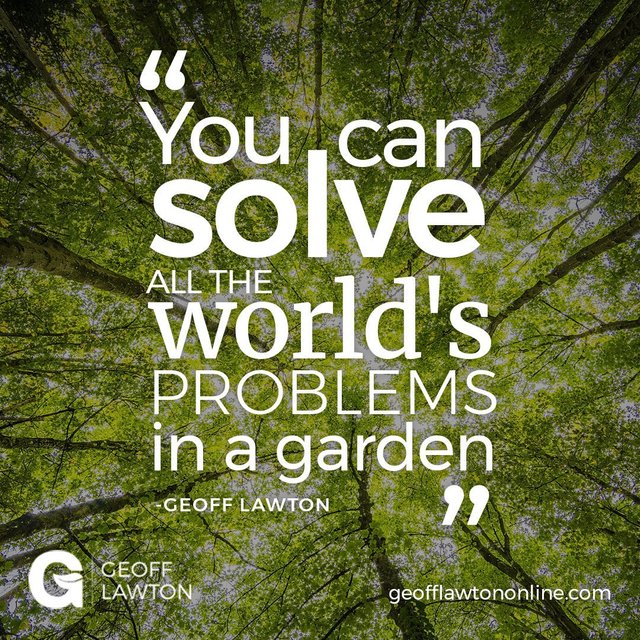 In Texas, we have a lot of churches. The little town I'm in now (I think like four thousand people) has at least ten churches that I can think of off the top of my head. Some big (500+ people), some small (no more than 25 on Easter). And it seems like everyone I meet is a pastor.
Every. Single. Church. Has at least five acres of land sitting unused.
When I see unused space like that, it kinda hurts. Especially a church. Here's a group that's supposedly charged with helping people, and they have a vast excess of resources that sit, unused to the benefit of nobody. It's hard for me not to be angry, but instead I am trying to come up with a solution.
Non-christian friends, y'all bear with me, I'm about to get a wee bit Evangelical. You'll see where we're going.
Genesis 1:15
15 The Lord God took the man and put him in the Garden of Eden to work it and take care of it.
This is the verse before God gives man the first command not to eat from the tree of the knowledge of good and evil. Before God ever told us to do anything, he made man to take care of his garden. His earth. The rest of the project that he created, to use a homesteady analogy.
I may not be the smartest preacher in Texas, but that chronology seems significant.
With that bit being clarified, I want to share a question that someone asked me many years ago that has really resonated with me lately.
"What did you do today to lessen the effects of the fall?"
--Mr. Borah, an elder in the church I grew up in.
To answer that, I've been looking more closely at the effects of the fall. Let's head back to Genesis, this time in chapter 3. I'll italicize the bits I'm going to focus on, as it's a long passage.
Genesis 3:16-24
16 To the woman he said,
"I will make your pains in childbearing very severe;
with painful labor you will give birth to children.
Your desire will be for your husband,
and he will rule over you."
17 To Adam he said, "Because you listened to your wife and ate fruit from the tree about which I commanded you, 'You must not eat from it,'
"Cursed is the ground because of you;
through painful toil you will eat food from it
all the days of your life.
18 It will produce thorns and thistles for you,
and you will eat the plants of the field.
19 By the sweat of your brow
you will eat your food
until you return to the ground,
since from it you were taken;
for dust you are
and to dust you will return."
20 Adam named his wife Eve, because she would become the mother of all the living.
21 The Lord God made garments of skin for Adam and his wife and clothed them. 22 And the Lord God said, "The man has now become like one of us, knowing good and evil. He must not be allowed to reach out his hand and take also from the tree of life and eat, and live forever." 23 So the Lord God banished him from the Garden of Eden to work the ground from which he had been taken. 24 After he drove the man out, he placed on the east side[m] of the Garden of Eden cherubim and a flaming sword flashing back and forth to guard the way to the tree of life.
I'm not going to write on childbirth or patriarchy vs. matriarchy, as those are some effects of the fall that I'm not qualified to discuss yet (though that would be an interesting topic to flesh out...). I'm going to focus more on the switch from a natural perennial food system to annual agriculture as an effect of the fall that we can work to lessen for ourselves and for others as a form of ministry.
Lessening the effects of the fall: annuals
When I think about Eden, what I imagine is not fertilizer, weed killer, and row crops. What I see is much more like Zaytuna Farm than it is conventional agriculture. It's the smell of rain, not diesel exhaust. It's soil full of fungi, not full of herbicides. Animals are welcome inside this system, not pushed away. This system welcomes visitors, rather than seeking to work autonomously. It's an integrated system, just as God created it, and we were made to manage such a system.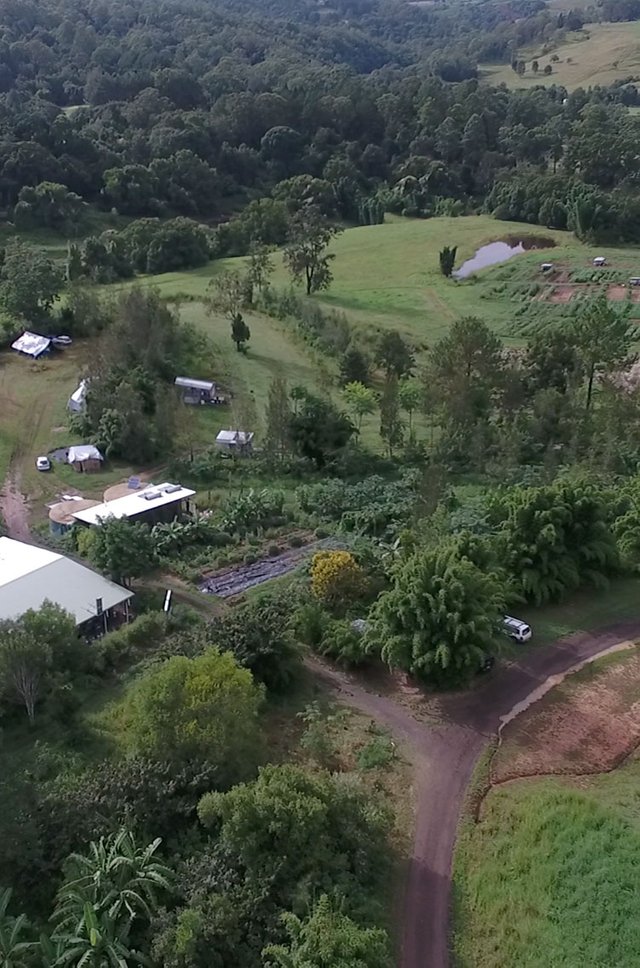 Zaytuna farm Source
At the end of that passage in Genesis 3, I read it as a shift from an integrated perennial food system to one of labor intensive annual supply (the Latin root of the English word agriculture translates to field cultivation... ). From a system that strengthens with age and builds fertility, to one that requires constant tending and artificial inputs.
All this isn't to say there's no room for annuals. I love me come corn on the cob. But a system built entirely on annual monocrops is hardly sustainable.
We've strayed from how things ought to be, and it's making people unhealthy.
At this point, whether you believe in God or not is irrelevant. I obviously do, and that's going to frame my wording, but most people in the permaculture world will agree with what I'm saying.
Nature was meant to be cooperative. It wasn't meant to be compartmentalized like we've done. Soil life has needs, plants have needs, and animals have needs. Industrial farming meets exactly none of those needs, and it's not a system that's in line with our God given purpose here on Earth.
The church is in an excellent position to remedy all of this with regenerative integrated agriculture, and imagine the ministry opportunities! What a benefit it would be for a few churches to start a co-op to provide free good food to their congregation and those outside the church! How many people could be attracted to that level of physical and spiritual nourishment?
Lessening the effects of the fall: health
On Easter Sunday, our pastor spent a good deal of time praying for people that are sick. Specifically people with autoimmune disorders, thyroid disorders, and cancers. These are things that can be stopped and reversed with a traditional, nutrient dense, whole food diet.
Modern medicine has a place. That place is not necessarily inside every single person.
You all know that I feel very strongly about the pharmaceutical industry, and I believe that our food system straying from a natural way is part of their agenda of disease and debt.
What if the church suddenly became a place of physical nourishment as well as a place of spiritual growth that it's supposed to be? How much more could it be if we as a church body came together to embrace the health that a God-designed natural system can create? Health and life, pouring abundantly from us to our community, and going with the blessings of God.
Lessening the effects of the fall: labor
A natural system largely takes care of itself. In an integrated model, there's very little human input after the start. And the abundance increases with precious little input. The effects of the fall were changes. Things that became, that were not the case before. A shift from an integrated system designed by God to a labor-intensive model driven by man forcing his will on the soil.
Is it that hard to believe that health and wellness can spring forth when we return to an approach that's created by the one that made the universe?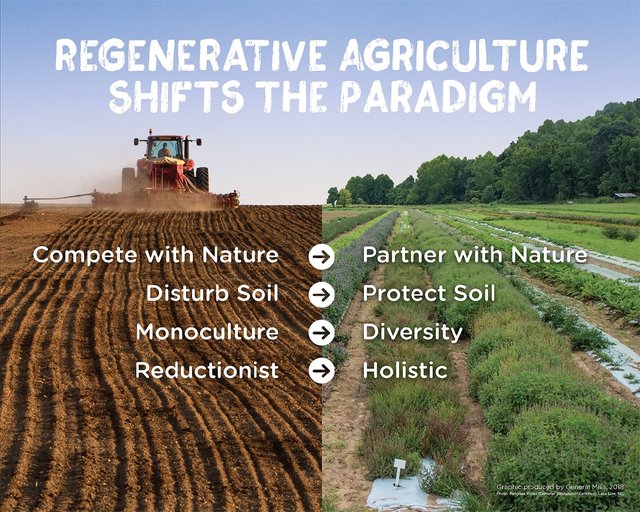 What do I want to see?
In case it's not clear yet, I'd like to see churches embracing permaculture systems. The thought of this much unused land being used in and for communities is awesome.
My mind immediately sees three specific integrated models that a trio of churches could implement:
First, is a system much like my own. A forest garden with egg producing chickens. The ease of this system increases as it becomes more established, as I've noticed even in the few months since I started mine. Fruit crops, water harvesting, soil improvement, and the high quality protein and fat source of fresh eggs are the main attractions in this system. The balance that chickens bring to the system is three fold: they fertilize, control pests, and eat weeds. Elimination of three outside chemical treatments is a huge value in and of itself. The addition of an egg crop makes the system irresistible.
A second regenerative system that a church with some unused space could implement is a pastured beef and meat chicken operation like Joel Salatin describes. A tad more management intensive than the first system, with chickens needing moved daily and cattle a bit less often, the benefits here are in the soil improvement and the healthy food that would be made available to the community. The chickens move on a pasture after the cattle, working the manure into the soil better and breaking parasite life cycles to create a healthier system as a whole.
The third regenerative system also comes from Joel Salatin in the form of forested pork. A system more for a church with a wooded area, putting pigs in their natural habitat can be extremely beneficial to the trees and the quality of the meat. The pigs in this system are encouraged to move: a luxury not afforded to conventional confinement pork. That's what brings about the quality of the meat: natural exercise! The pigs also forage on plants in the area, decreasing feed requirements, breaking pest cycles, fertilizing, and aerating soil.
Of course, there are variations on each theme here; one could pasture cattle in an orchard between tree rows instead of through a plain pasture; one could run guineas in a forest with the pigs and get an egg crop; chickens could follow sheep rather than cattle, and the list goes on.
I did a quick Google search for my town of 6,700 people, and there are seventeen churches here. My family and I, after trying a few churches over the last year have finally settled at one. As soon as we're more embedded in the community, I intend to talk with the pastor about evangelizing and lessening the effects of the fall using permaculture systems to regenerate the earth and tend it as God intended.
I intend to offer my time to the project for free because I believe in this cause. Volunteer work is something I've been thinking about a lot lately, and I'll write a more in depth post about it soon, but it's something that's an increasingly encouraging prospect in our time. We'll get to it more as we flesh out this topic.
Thanks so much for reading all that! If you think this is a cool idea, drop me a little vote and let's talk about it. This idea has been bouncing in my brain for a while, but this is the first I've shared of it publicly. There's a lot to flesh out, and a lot of work to be done, but here's the idea :) I hope someone else can find it valuable.
All action for the good of all,
Nate.
P.S. Here's some aerial shots of a few local churches for reference. I tried to keep identifying factors out of the pics so as to avoid drama in the future. Lookit all that space!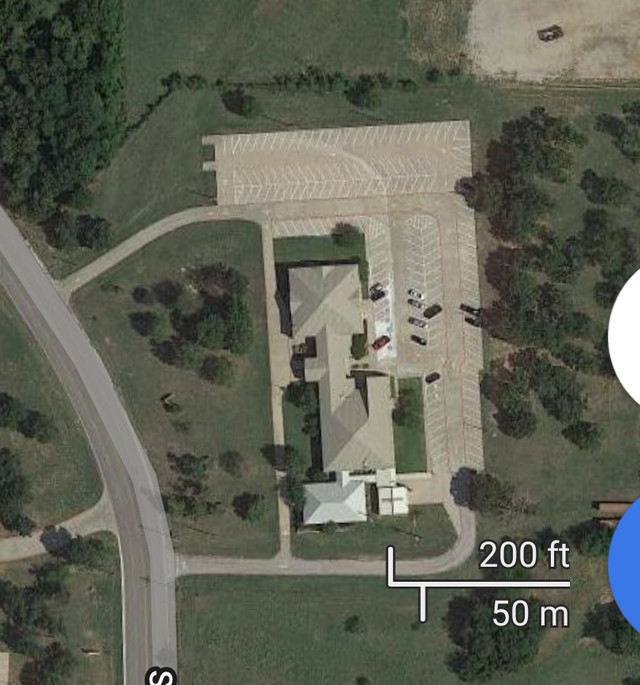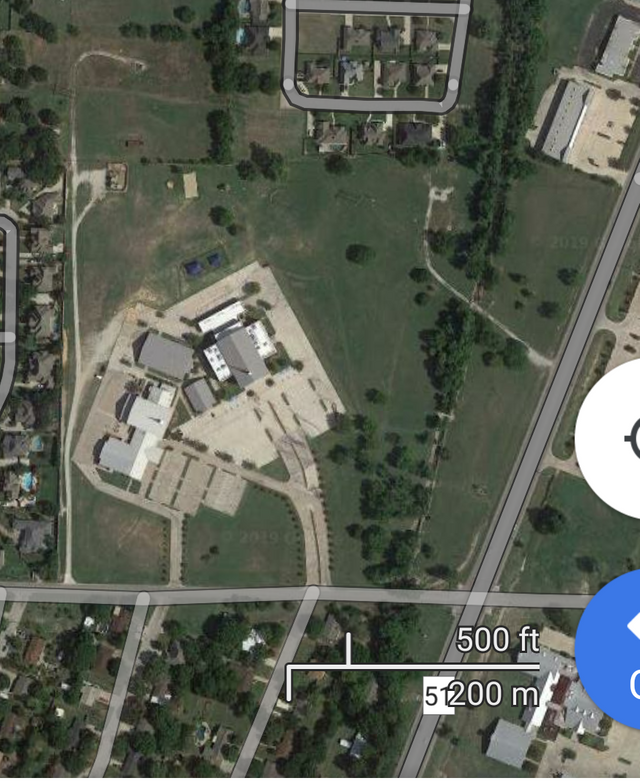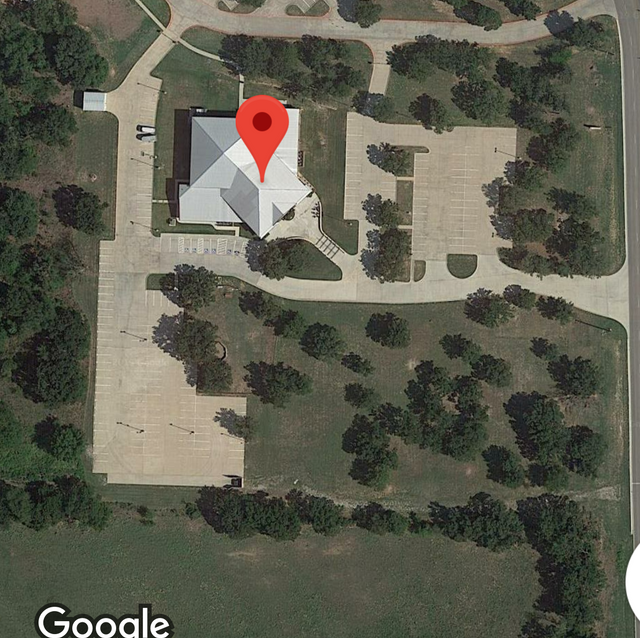 ---


Purchase sustainably produced seeds, textiles, medicines, and more for SBD from @homesteaderscoop at The Homesteader's Co-op Online Marketplace!


Follow @naturalmedicine and join the Natural Medicine discord channel today and come grow and learn with us!