Broadcasting Meditations Live On Periscope
 Periscope Meditation Broadcasts: https://www.periscope.tv/TheResoluteMind
I've recently started broadcasting meditations live on periscope. Periscope is Twitter's live streaming app. It is very real, authentic and informal.  And it's free to join (though super hearts are most appreciated).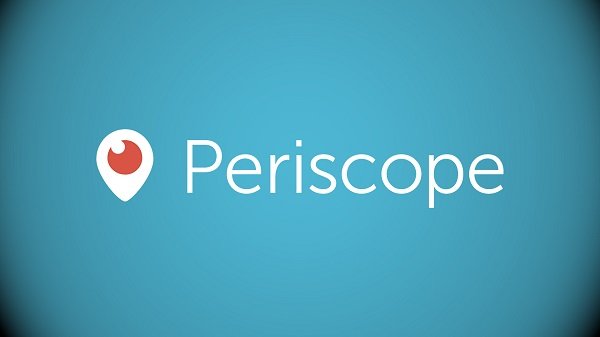 It's Easy
Sign up with Periscope - top right of following link: Periscope Meditation Broadcasts
Actually you don't need to sign up to watch replays but to be notified and to send hearts I think you do.
Keep an eye out on Periscope/Twitter or have it alert you when I post.
When you see an alert that we're about to meditate jump on in if you can.
Alternatively, join us later through replay.  You can even join us say 10 min late during a replay whilst the actual meditation is still going. This is where the whole notion of time gets a little mind bending!
Hearts help. They keep me enthusiastic and super hearts provide much needed financial for what we do.
Important. If joining in via replay (ie sometime after the broadcast has started) you can jump forward to the start of the meditation thereby skipping the wait time as we wait for people to join. At the beginning of the broadcast I try to let you know how far forward to skip.
Why I'm On There
I've been trying to find a way to have group meditations. My living circumstances are such that I don't have a space for follow ups and as follow up for Vedic Meditation is free I don't have a way of hiring a space. Further, my clients come to learn from me from all over the world so online is the best way to do it.  
How My Broadcast Works
Basically when I'm ready to meditate I'll start the broadcast and usually that gives people 5 min to get on. People hear about it through the app or Twitter. I'll expand the ways they are alerted in the future. But it doesn't matter, if you can't log on right then you can always join us after the fact through a replay.
Vedic Meditation is learned through a course which is done in 4 sessions over 4 days. Through this process the meditator learns all they need to continue their practice on their own whilst asking me follow up questions.  They are independent and self sufficient.  Basically they can do it anywhere anytime. So during the broadcast I talk us in and then we meditate for 20 mins or so. At that point I bring us out. As Vedic Meditation is so deep and profound we ALWAYS take 2 mins to come out slowly. Letting go of the mantra and keeping the eyes closed. So after 2 mins I let people know. 
Sometimes, depending on who's on I'll throw in an advanced practice for another 5 mins or so.  So I bring those out at 20 who want to get on with their day, let them know when the 2 mins is up and at 25 bring the rest out, whilst of course taking 2 more mins to come out slowly.
If anyone has left any questions during the meditation I'll scroll back and answer those then we get on with the day.
These broadcasts are much more fun with engagement so the more comments and questions the better.
More On Periscope
Periscope's idea is that regular people can broadcast what it's like to be where they are in the world.  So it's generally quite informal. You might find someone playing guitar in their lounge room taking requests, people talking blah blah with each other, concerts, fireworks etc. 
Hearts And Super Hearts
There are hearts. You can heart a broadcast as often as you like and it won't cost you anything. It's a lot of fun to be involved in a broadcast where there are hearts constantly flowing up the screen.  Touch the symbol at the bottom right during the live broadcast or anywhere on screen during the replay.
There are various types of super hearts. These you buy from Periscope and then when you super heart someone Periscope gives them the value you paid for that super heart. A cool way of showing support.  
But one super heart is not enough. You have to pass a certain threshold of super hearts as a broadcaster before you get paid. So encourage everyone to super heart as this is what makes the world go round.