Thousands of people would lose work due to robots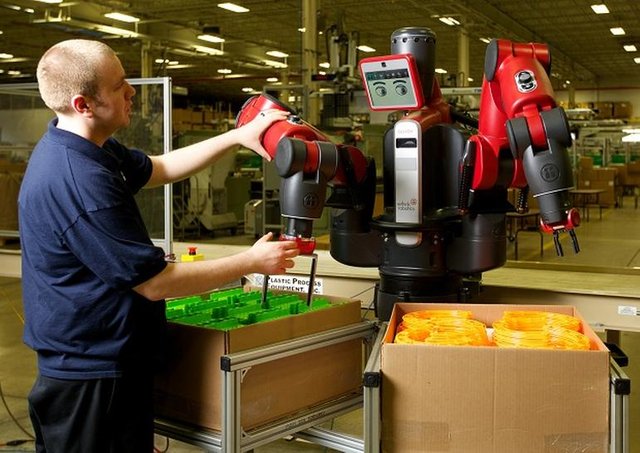 Source
Now people are becoming dependent on technology day by day. The day is going on at the high level of luxury. Discovery and usage of robots is increasing day by day. Robots are taking over the workplace of the day. Cashier's work from the factory has already taken possession of the robot. People will lose their jobs day by day. In the face of this change, the staff will be need to train new jobs, acquire new skills. To be noted that just last month, Bank of England's chief economist Andy Halden warned that thousands of people in Britain would lose work due to robots.
According to the World Economic Forum, a Switzerland-based research center has said that 70 million people worldwide will lose their work due to robots by 2022. The World Economic Forum is a Switzerland-based research center. Every year, they organize a conference in Davos where renowned people from around the world are gathered. Their report says that due to robots and algorithms, the productivity of different types of work can now be multiplied. But this will also have the opportunity to create new jobs.
Data analyst, software developer, social media specialist - such work will increase a lot. But work like a teacher or a customer service worker, so much work will be made so that many obvious human qualities are needed.
Thank you so much to visit my blog. Stay with me & Please upvote, comment and resteem my post.