Changing direction in life
the man he met was big. Wearing shorts and t-shirts. The frightening impression still evaporated from the man's figure. However, the frightening impression was shattered, when the man saw dozens of high school students in the crowded bus. Without being asked, the man who was not named by me handed me money to pay for the schoolchild's tickets.
The man also doesn't count. Aside from not bidding, he immediately put the change from Kernet into the tiny leather bag he was holding. Without counting it. I had a chance to talk to that kind man. "I have children their age. I do this also in order to atone for sin. I used to be a thug who was feared in Surabaya, there were 14 stitches in my head due to fighting, "said the man. The mysterious man tells, he never paid when he boarded the bus. If asked to pay by kenek, it's better to make a noise. And as a result everyone is scared, so he can go anywhere for free.
"But now I realize, my previous actions were indeed outrageous. That is why if I take a bus I always want to go to school children, and never ask for anything, "Yes, that's where I realized. That a person's nature cannot be judged by appearance alone. Simple people, and even frightening, can be far better than those who look elegant. My heart seems to be knocked to realize this life lesson. Like a wind that is not always in one direction.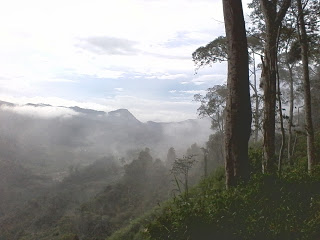 Sumber: http://infotakengonn.blogspot.com/2015/03/wisata-aceh-tengah.html