RPS Logo Contest Submission #2
Concept
In seeing the post by @nepd, I thought the "cRyPtoS" idea was cool because it embodies the blockchain behind the game. This inspired me to come up with a logo which also achieves this. I tried to think of a way of encapsulating the math underlying the game. 
In a game theoretic sense, if each player wants to be completely unpredictable, they should adopt a complete random strategy. This creates a Nash Equilibrium - often represented by either a table or a tree. The possible outcomes are represented by (0,0)-tie, (1,-1)-player 1 wins, and (-1,1)-player 2 wins.
My design brackets the name and icons above and below with a "tree-like" graphic. (It also has the appearance of a cube/bloack which also works to establish the idea of a blockchain). I've shown the design with a backdrop of these possible game-theoretic outcomes, which I think would look really cool as a banner type graphic on the website (with just the one logo in the middle as opposed to the three I've shown to demonstrate alternate color schemes). If you notice, in one of the middle designs, I've used a "CRYPTOS" wordmark.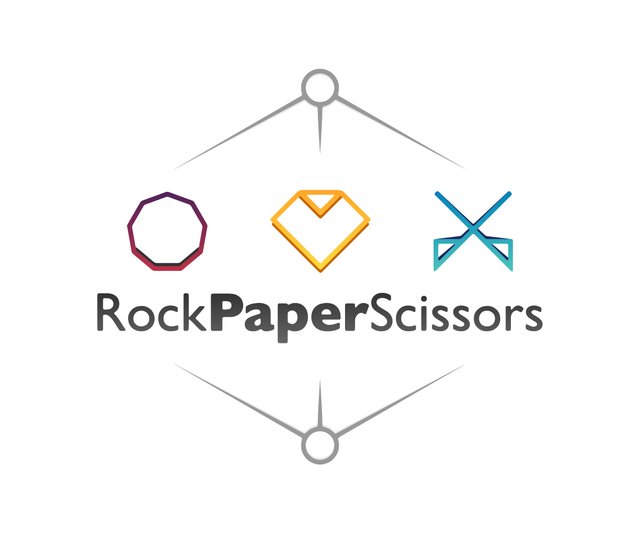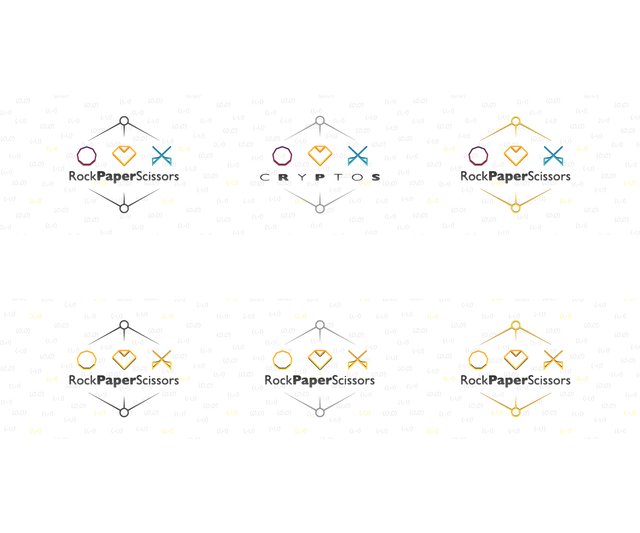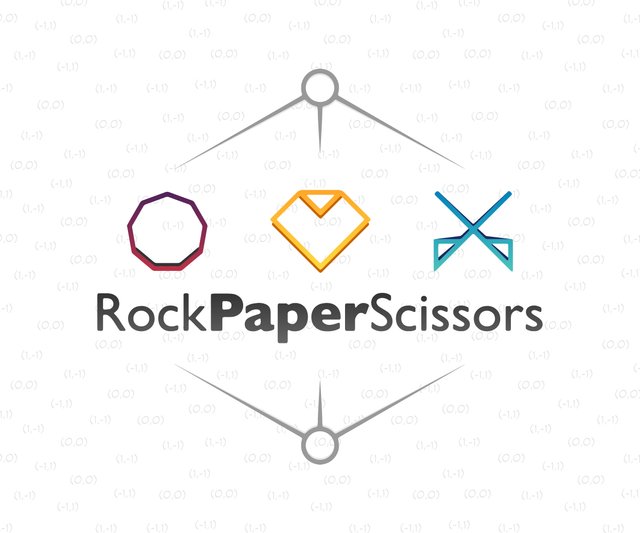 Hope you all like it! I'd love to hear your feedback/critiques!

**You can see my first submission here:
https://steemit.com/rps-logo/@foundation/rock-paper-scissors-logo-contest-submission
-Foundation