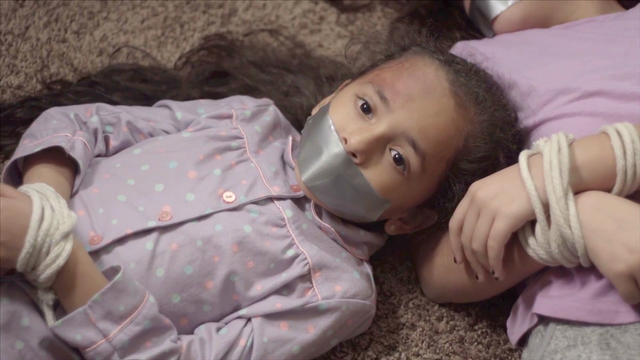 New Movie in Post Production about Child Sex Trafficking and Satanic Ritual Abuse by Elite Business Men
NSFW - Strong Language and Subject Matter
Production Description
"A Child's Voice," is a supernatural revenge thriller about a homeless teen that hears the voice of a child who was sacrificed by a cult of satan worshipping, wealthy occultists. The child's spirit leads him on a journey to track down the child's killer and uncovers an international ring of businessmen who abduct children. Producer states: "No Restrictions Entertainment has financed, produced, and distributed five independent feature films over the past eight years. Our company's projects have focused on topics that deal with social issues ranging from homelessness, runaways, domestic violence, social justice and mental health. Our goal in making these films is to humanize the issues while doing our part to inspire actionable change.
About the Creators
Edgar Michael Bravo, Director

"Writer/director Edgar Michael Bravo is an award-winning, critically-acclaimed filmmaker who received his MFA at UCLA and went on to write and direct six feature films, along with three one-hour TV dramas for Columbia-Tristar/Telemundo. Mr. Bravo won the prestigious Colin Higgins ('Harold and Maude') Best Writer/Director Award, Houston World Fest Award Winner for screenplay 'The Preacher's Son' and the A&E Cine Eagle National Award for 'My Casa.' Producer John Paul Rice started his career working for the executive producer for 'The Hunger Games,' 'Juno,' 'The Grudge,' and 'Harold and Kumar' while at Mandate Pictures--president Joseph Drake--who also served as his mentor for four years in international sales and distribution."
John Paul Rice, Producer

Producer John Paul Rice, whose first movie credit was from the film "Remember The Titans", partnered with director Edgar Michael Bravo to form No Restrictions Entertainment and produced the critically acclaimed indie drama One Hour Fantasy Girl (2009). The following year (2009), they produced the psychological drama The Magic Stone (2016) and returned the next year (2010) as a duo for the dramatic thriller Mother's Red Dress (2011). In 2012, Bravo and Rice created the compelling supernatural thriller Mark's Secret to Eternal Life (2013) and have just completed "A Child's Voice" (2018). All five films deal with challenging social issues while telling an entertaining and original narrative story.
Director Edgar Michael Bravo and Producer John Paul Rice