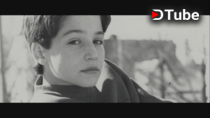 ---
Brock is one of the pedofiles featured in this Documentry. " This video has been removed several times from YouTube and other platforms. We are posting this here in an effort to shed light on this subject and to let the crypto community discuss and research further"
---
Collins-Rector stepped down as CEO of DEN in October 1999. Soon after he was sued in New Jersey for allegedly sexually abusing a 13-year-old boy from 1993-1996. Pierce also quit his position at DEN and left the United States as the company filed for bankruptcy. The Los Angeles court awarded default judgments in favor of the plaintiffs in the civil lawsuits against them, according to court documents.
Pierce and Collins-Rector were arrested two years later at the Spanish seaside resort of Marbella after a grand jury in Newark indicted Collins-Rector for sex offenses against minors, according to the Associated Press.
Pierce was released without charges, according to the AP.
Collins-Rector spent two years at a Spanish prison before being extradited to the United States, where he was convicted of transporting minors across state lines for the purpose of having sex with them, according to the AP and court documents. SOURCE:
---
---
The truth is up for you to decide
---
▶️ DTube
▶️ IPFS