The Door - DoorTuesday - SevenDaysOutside Challenge
HEADS UP! #pc-explore - #sevendaysoutside Contest Collaboration is ON!
Wooden door in the medieval brick wall and an observer above.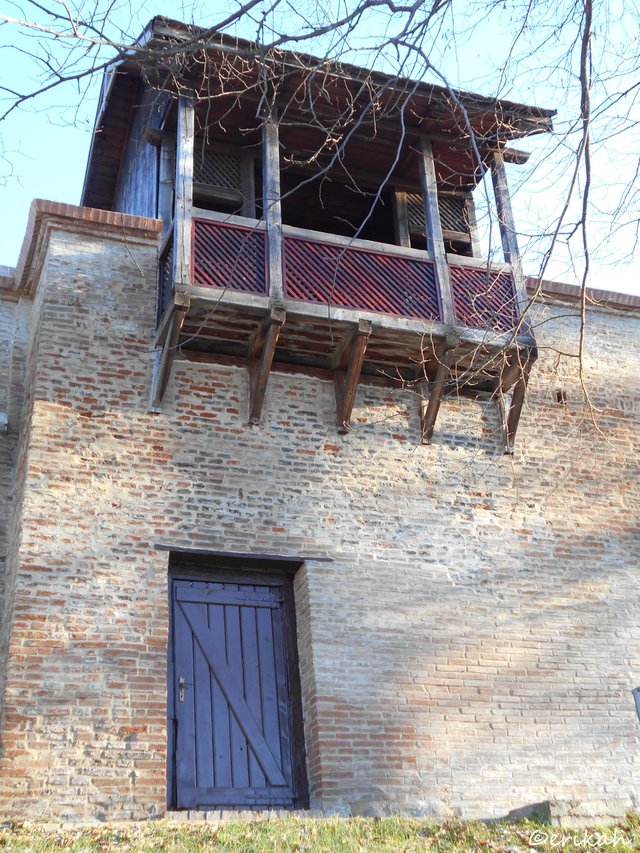 This is a part of the medieval brick fortress surrounding the historical city center of Medias, Romania. The fortress was built between 1490 and 1534, following the decree issued by the Hungarian king Matthias Corvinus in 1486. The construction of the wall started in 1490 and was finalized in 1534. It is 2360 m long, and 0.8m thick.


Check out my #SevenDaysOutside Challenge!

These are the days and the categories:
#WindowMonday – Windows
#DoorTuesday – Doors
#RustArtWednesday – Rust
#GateThursday – Gates
#StatueFriday – Statues
#BrickSaturday – Bricks (bricks only, no pavement elements or cobblestones please)
#StreetlampSunday – Street Lamps
Make sure you write a description of the photo you are posting. Share as much details as you can, like where that statue is placed (in a park, at a museum), what it represents etc. Make it enjoyable.
Use the #sevendaysoutside tag along with the daily tag and tag me, @erikah!
Goes without saying that you can only use your own photos. No paintings, no drawings, no digital art please! There is no prize here, this is just for fun.