Curating Undervalued Quality Content
The Pay It Forward Curation Contest has now been running for over 6 months and our focus is still on Original Quality Content which is Undervalued.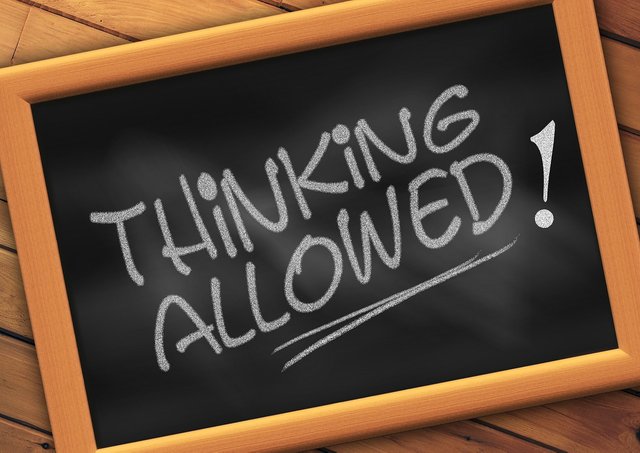 Source: Pixabay (no attribution required photo)
To keep the weekly posts short and simple we try hard not to have 100 rules about what type of content needs to be featured. Yet still weekly we have at least an entry or two which feature something that isn't really within the ideal of what @pifc is trying to support. It's not that the content isn't quality each of these times, but sometimes it just isn't what we are looking for. So going to try and outline most of the common issues we run into.
What exactly does that mean?
Undervalued
Undervalued is maybe the most common word in the entry guidelines that gets ignored. If a post has already been picked up by @curie they are not undervalued. If the post already has $10 or more in rewards from other upvotes, they aren't undervalued. That puts the post at the top end of all posts currently with steem sitting at around 80c it takes a lot to reach $10 in rewards.
Now if a post happens to get picked up by curie after you posted them great! Lets go ahead and keep piling on to the rewards for the author as it was undervalued when you posted. But if they have already been picked up by curie please don't ignore the author, but rather look at their other posts to see if any other high quality posts are there to feature. If not note the author and watch for their next post as it might be great to feature next week.
Original
This should be obvious, but will say it anyways. We only accept original works produced by the author. Translations are not original work. Rewording Wikipedia is not original work. Taking photos from a google search and using them without permission isn't original work.
On photos, attribution of a stolen photo doesn't make it legal to use. It would be like hanging a sign on your stolen car saying "this is Mr Jones' car" and thinking that it's now ok to drive around your stolen car because you told the world who you stole it from. If you don't understand the legalities of photos you need to look into it. Anyone taking photos and using them without permission are asking for legal trouble down the line.
High Quality
A post about making breakfast could be high quality, or not. Going to use one of my old Cooking with Kids Posts as an example of what I'd consider quality. It isn't the best post in the world, but it has enough description and photos to be a quality post.
On the flip side we see posts that are just a single photo of the end meal with a recipe listed below and that really isn't quality. The recipe is not their work and who knows if the photo is even original...even if it is 1 photo doesn't make a quality post. Most fall somewhere in the middle of my post's quality and the trash post of a single photo and copying the recipe and you need to make a judgement call if you feel it's good enough but closer to my post's quality the better.
Speaking of photos. Photos on their own don't qualify for @pifc's idea of quality. They need to add some words and tell the story about the photo. Photos are great to support a story, but rarely...as in a few per generation...does a photo capture a moment that is so captivating that the photo alone is the story. It's not hard to tell the story behind the photos and reach our *200 word minimum for a post to be acceptable.
Now for art like drawings or paintings. This category is we have some flexibility on words, but only if they showed enough of the steps along the way. 1 photo of the finished drawing doesn't cut it, but 1 photo of the finished product with the story behind the drawing can be acceptable OR a string of 5+ photos showing the progression of the work and very few words can be acceptable.
Music, if someone has loaded a video of them playing music and they at least tell what the piece they are playing is then I'm all for supporting the musicians.
Overall we are Pro Arts, just want the posts to be quality and not a burn and churn of old photo stock or crappy digital renderings of the same photo over and over (no joke one guy posted 28 versions of the same digital photo in 1 day before)
Hope this helps
Know that quality is very subjective and we try to be very flexible with the curation contest. When you are trying to support newer steemians who aren't getting a lot of rewards you can't expect all curie quality posts. But there needs to be a minimum standard to make sure we aren't encouraging people to produce bad content. Hopefully the idea of what @pifc is looking for has been outlined clearly. If not please say something ASAP as this post can be edited (and will be) for 7 days. Want this to become something we can point new people to if they are having a hard time.
...and Yes we understand that when you are curating it's still a judgement call on Quality. This word is so hard to truly define when it comes to original works and it's extremely subjective. So we understand this and don't disqualify someone for making an error, but rather explain the error and how to do better next week. Just try to focus on Original Quality Works which currently are Undervalued.