So, the Christmas season is on. I couldn't help it but get "infected" with the cheerful spirits of the upcoming holidays. That's why I decided to add some Christmas mood to the Pay It Forward Curation Contest this week. Let me present you the two wonderful Christmas posts I came across today.
---
@apinchofhome joined in 2017 but just recently became active. So let us welcome her with some appreciation of the little joyful Christmas story.
"What's that?" Lil pointed to a pile of white fuzz on the floor.
Glitter cantered closer.
Shave-y the snowmen
Was a jolly happy guy
He had lots of pals
And some friendly gals
Made him homemade apple pie!
"It's coming from the bathroom," Lil whispered.
"Just follow the trail," Glitter groaned.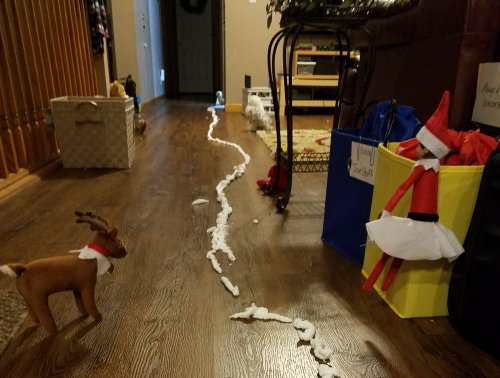 ---
@richardfyates shares his thought about Christmas, social network experience and "a whole bunch of weird, non-matching, pop-culture objects, many of them including photos from the last twenty years in various ornamental holders".
Mariah (the wife) keeps contemplating the idea of getting new, fancy, MATCHING ornaments to decorate the yule tree (symbolically burning brightly to keep the house warm and protect us from the demons and dangerous spirits outside during the winter months,) but it's tough to give up the HISTORY we have with our patchwork ornaments. (I actually miss the days of tinsel, too, even though it's an ecological disaster---and our cats would eat it---because the little strands of silver plastic helped to refract and diffuse the lights. The tree only looks half-finished to me because I grew up in the 1970s, when the last thing you put on the tree was the tinsel…)
In Steemit news, I'm a little over one month old at this point (on the site.) There have been some ups and downs on the platform, but I'm still learning. (I voted for my first two WITNESSES today! I still need to do more research to figure out how to use my other 28 votes.) It can be a serious learning curve when you join a community of folks who have already been together for years and developed their own jargon and group specific concepts. It's a good thing I don't mind doing a bit of reading!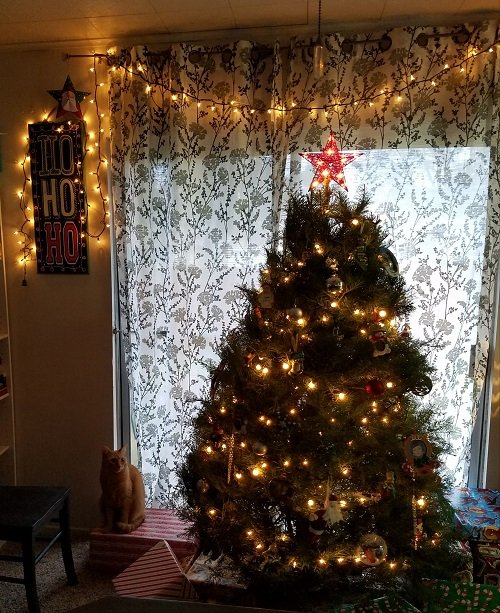 ---
Thank you for reading! I hope you enjoy the posts and show some support to both bloggers!
Cheers!
@insight-out