Wealth is not Gender Specific
I have a huge problem with patriarchal constructs.
Shaming a man for his financial status, simply because he is a man, is a very stupid thing to do.
These days, we have broke ladies shaming broke guys for being broke. How can you insult someone for being in the same financial status as you? I am abashed at how silly that is.
To demand that a man must be financially strong, just because he is a man, is as awful as expecting a woman to be domestic and have a high culinary skill, simply because she was born a woman.
If you choose to refuse a man's advances because he is not rich, it is okay, it is your preference and you have a right to your choice.
But, if you decide to guilt him for being broke, by calling him effeminate or a sissy, it portrays how low you perceive 'womanhood' -because that would mean- you think only women should be broke.
If you don't want your womanhood judged on the basis of your domestic and cooking abilities, then stop judging his masculinity based on the depth of his pockets.
Stop expecting men to be wealthy simply because they are men. Wealth is not gender specific. It's an individual voyage.
Grow the fuck up, and live above gender conceptualizations!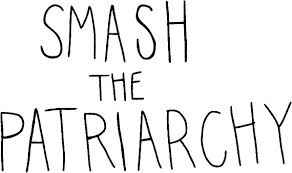 Photo Source