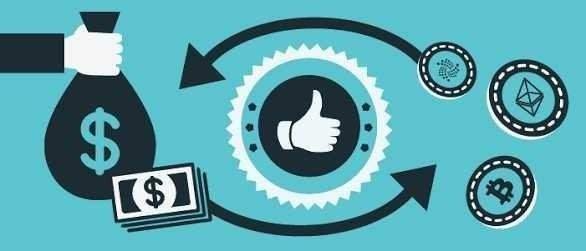 Repository
https://github.com/nirvanaitsolutions/swapsteem
Introduction
Swapsteem is a peer to peer exchange for Steem blockchain. We creating a platform for Steem users to enable P2P trading of STEEM/SBD to different Fiat and Crypto Currencies using secure escrow transactions. This post about the Steem Sign Up feature we added to Swapsteem for easy onboarding for people on Steem.
Post Body
Onboarding new users to Steem has always been a daunting task since account creation requires fees and some basic knowledge. https://steemit.com provides a free account creation feature but it takes a long time to get an account created via steemit, sometimes 4 or more weeks. @utopian-io also provides fee sign up for open source contributors with a GitHub account, but again there are some restrictions on GitHub accounts to be accepted for a free sign up. There are some other apps who enable instant paid account creation like https://anon.steem.network,https://www.steemcreate.com and https://account.steem.ninja. We love @steem.ninja for it's fast and reliable service and actually using it on our web app.
Now anyone can create a Steem account for as low as $2.5 using our application at www.swapsteem.online. The procedure to create an account is very easy and requires a debit/credit card supported by steem.ninja.
To create an account, please follow the steps below :
Visit https://www.swapsteem.online and log out of the application if you are already logged in.
On the Home page, Click the sign up button on uppermost right corner.
You'll see a modal to fill your required username. Please note that the username should not have been taken and there is a standard format for usernames to follow. The application throws an error if the username entered is already taken or invalid. Once you have entered the desired username, please click continue.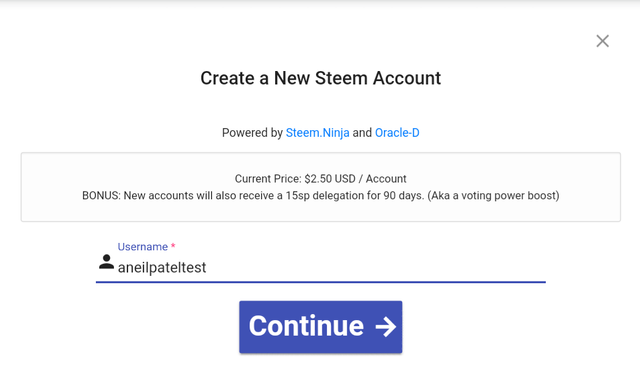 A password Will be generated for you. You will need to save the password for future use. please save the password by clicking on the button as shown below.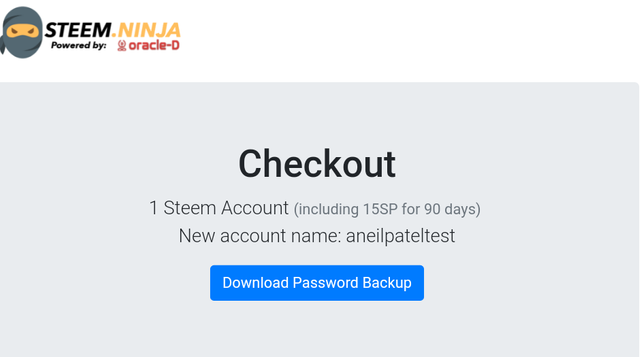 Now that you have successfully saved the password, let's make payment for the account. We charge $2.50 As sign up right now.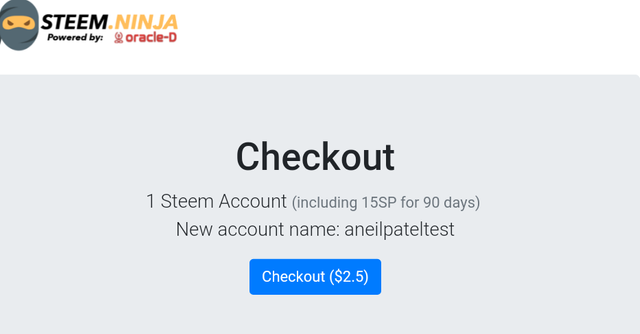 Here you need to enter your email and basic details. The email will be used for account recovery. Please fill the details as requested and click continue.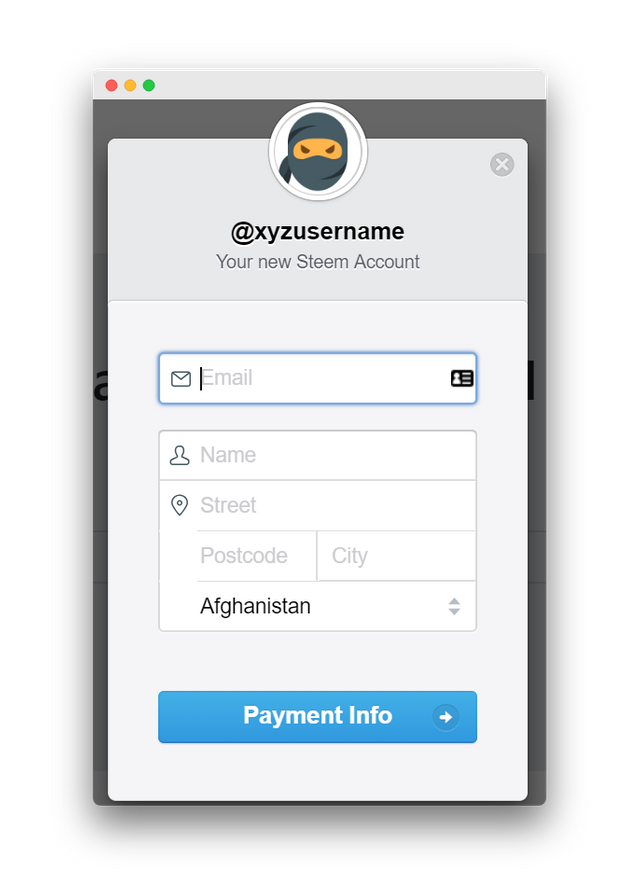 Here you need to provide your debit/credit card details to process the fund transfer. The payment is processed by Stripe, and there are some cards that are not supported yet, but we support MasterCard and VISA. Please fill the details and click continue to make the payment.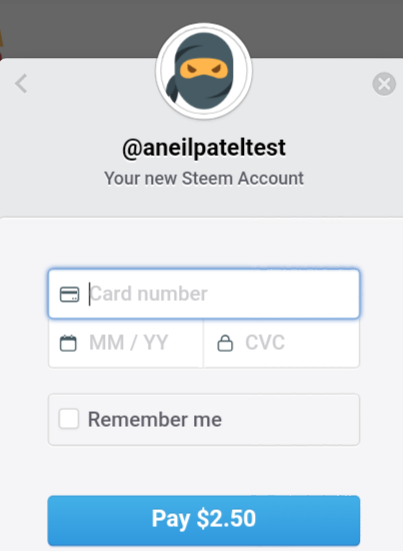 You'll be redirected to payment page where you need to confirm the payment by providing necessary OTP/Password as requested. Please provide the requested details and continue.
After successful/failed payment, you will be redirected to our website or shown an error message respectively.
Congratulations! Your new Steem account is now created and you can log in to Swapsteem or any Steem based app using the newly created account.
Resources
Series Backlinks
Contact Us
Posted using Partiko Android