Thank Your Friends by Sending Them Partiko Messages - Unlimited Reward!
Hello Steemians and Partiko lovers!
Thanksgiving is upon us, and we would like to take this time to THANK EVERYONE, who downloaded and used Partiko, who showed us amazing supports in their best way, who joined our journey in making the Steem blockchain and the world a better place!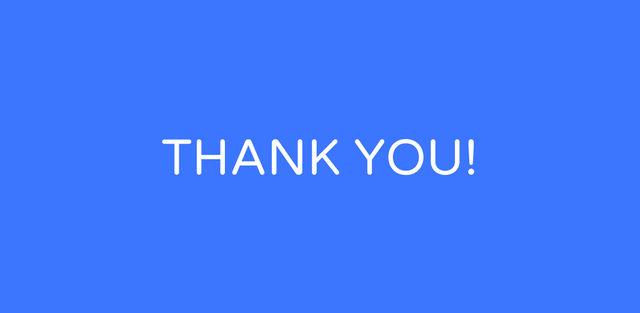 To show our appreciation, we have decided to put up a campaign with UNLIMITED REWARD!
Send Thanksgiving Message to your 5 Partiko Friends
Participating is super easy, just pick and choose 5 of your best friends in Partiko and send them Thanksgiving messages! We encourage you to send customized messages to everyone, because every relationship is unique! The screenshot below is a good example.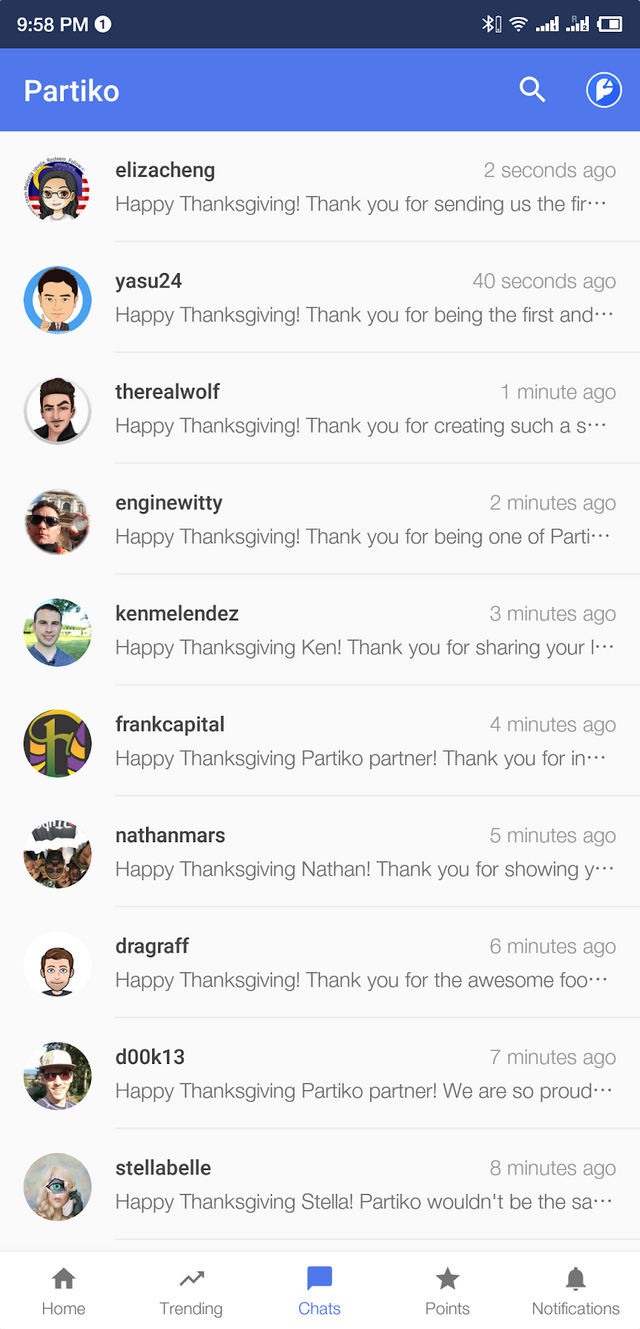 Once you have sent the messages, just take a screenshot like the above one, make a post about it (any title is fine) and comment the link to your post down below!
Partiko iOS Users Can Also Participate
If you use Partiko iOS which still doesn't have Partiko Messaging, you can still participate! Simply leave comments directly under your friends posts and show us your Partiko Point history! Just like the one below!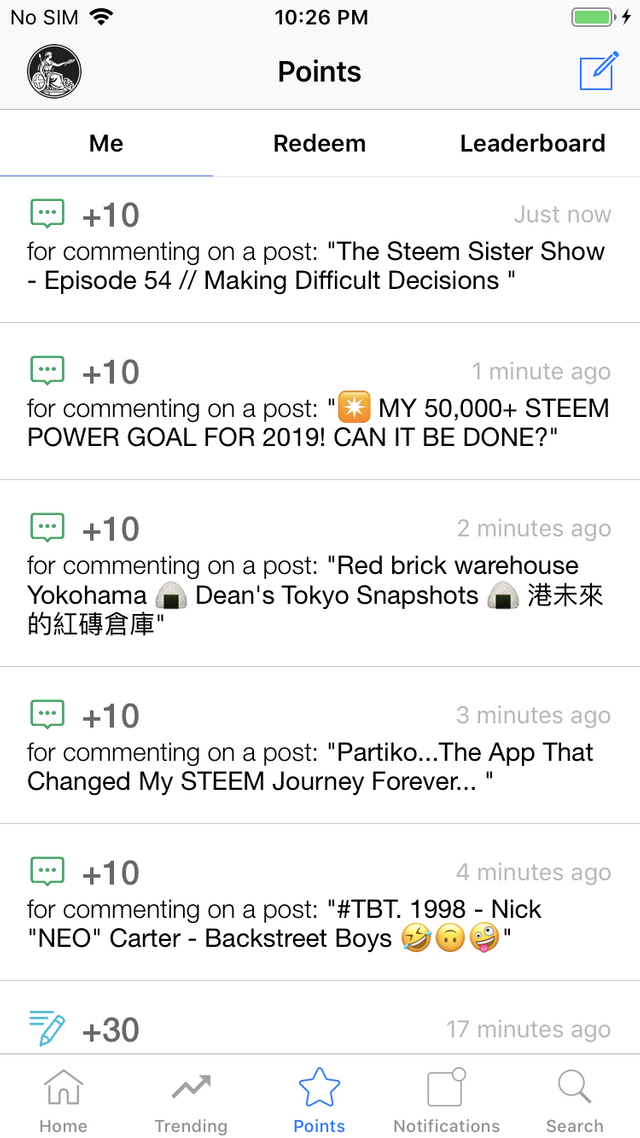 Every Participant Gets 2 STEEM!
Deadline is 5 days from now!
What are you waiting for? Go thank you friends!
Together, let's change the world.
Onwards and upwards,
Partiko
Posted using Partiko Android