Start Using Partiko and Get 15 Steem Power Delegation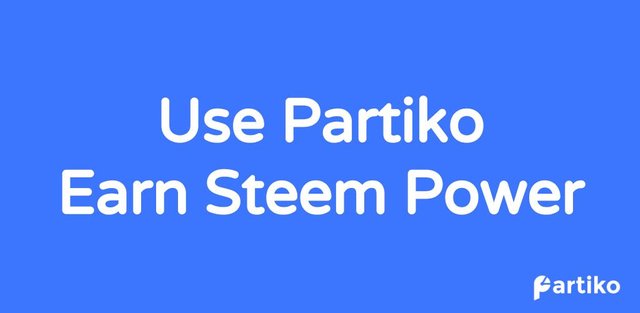 Dear Steemians and Partiko lovers,
One of the biggest problems that new Steem users have is low Steem Power. With not enough Steem Power, they can only make limited number of posts and comments before they give up and become inactive. And Partiko wants to help them!
Starting today, if you (or you know someone that) have less than 100 Steem Power (self + income delegation - outgoing delegation), you will be eligible to receive a 15 Steem Power delegation from Partiko!
With more Steem Power, you will be able to make more posts and comments, and that means more friends, and more Steem token rewards!
For non-Partiko users: how to receive the 15 Steem Power delegation
Resteem this post
Download Partiko using this link (or search Partiko on Google Play Store or App Store)
Make your first Partiko post!
In the post, you should include "first Partiko post" in the title, and add partiko-firstpost tag.
What if I already use Partiko?
Resteem this post
Make a post explaining why you should get the delegation
Add partiko-delegation tag to your post
We will pick five users every week to delegate!
What if I have more than 100 Steem Power?
Resteem this post
Refer other Steemians to use Partiko
For every new Partiko user you refer, you will get 1 Steem Power delegation from us.
Just remind the person you have referred to include your name in his or her first Partiko post, and we will automatically update our delegation every week!
How long will the delegation last?
The delegation will last as long as you are actively using Partiko. Active means you open the app everyday and make at least one vote or comment or post.
We look forward to helping you become more successful on the Steem blockchain!
Together, let's change the world.
Onwards and upwards,
Partiko team
Posted using Partiko Android