Partiko Partners Program Update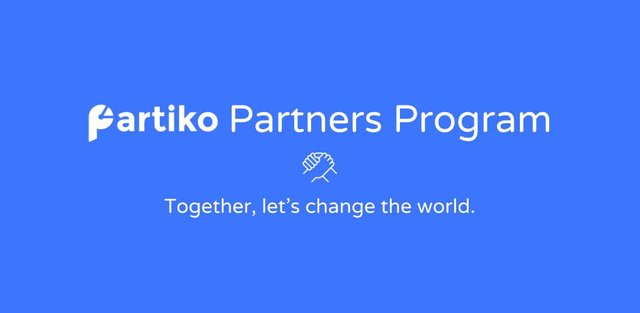 Hello Partiko lovers!
The Partiko Partners Program was first announced 5 months ago, and we have onboarded 6 awesome Partiko Partners since!
Being a Partiko Partner is a great honor, but it also carries a lot of responsibilities and it's certainly not an easy job! After speaking with @alan369 recently, we have agreed that he will not continue to be a Partiko Partner anymore. We really appreciate his support in our early days, and we will always be thankful for that! To honor his early contribution, we have decided to reserve the title Partiko Partner #1 for him!
That leaves us with 5 Partiko Partners, and they are:
Partiko Partner #2 @d00k13
Partiko Partner #3 @dragraff
Partiko Partner #4 @aiyub99
Partiko Partner #5 @frankcapital
Partiko Partner #6 @sketch17
That Means We Have One Spot Left!
The Competition for Partiko Partner #7 Starts Now!
What is a Partiko Partner?
A Partiko Partner is responsible for promoting Partiko in the online community. He or she needs to be actively using Partiko and can bring more people into Partiko. In return, a Partiko Partner can get one 100% upvote per day from Partiko during the partnership.
Who Can Apply?
Anyone! As long as you are a Partiko fan and are passionate about telling everyone about Partiko!
How to Apply?
We don't know! Make a video, write a post, start a campaign or whatever you can think of to impress us! The basic rule is you need to act like one before you become one.
When is the Application Deadline?
The application deadline is two weeks from now.
Have other questions?
Leave a comment down below! We are more than happy to help you!
We can't wait to see who can become Partiko Partner #7!
Onwards and upwards,
Partiko team
Posted using Partiko Android