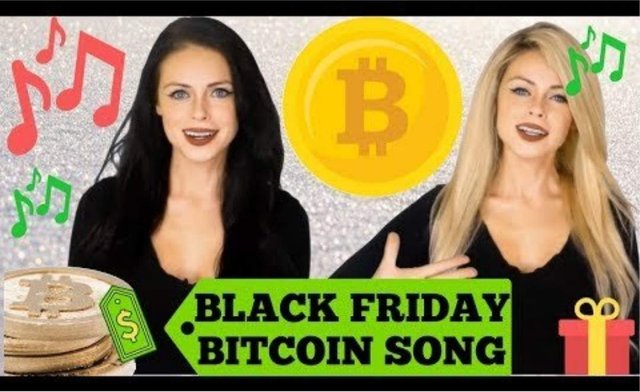 Hey Steem family, check out this article from CCN - They covered my Bitpay Black Friday Song (Rebecca Blacks, Friday - Bitcoin Remix).
"While the video adopts a decidedly slapstick method of passing across its message, its target audience is not in any doubt, with millennials clearly targeted throughout its three minutes, with several written messages like "Get with the program!" "Everyone's adopting bitcoin," "Fiat losers," and "Don't be a weirdo" appearing periodically. Interestingly, Crypto Finally is not affiliated with BitPay but created the video as part of an independent campaign to encourage bitcoin adoption ahead of Black Friday." CCN
Read the full article here: https://www.ccn.com/what-year-is-it-rebecca-black-parody-pumps-bitcoin-black-friday/
Watch the Bitpay Black Friday Song here: https://www.youtube.com/watch?v=k3GbBRIcttw
Thank you so much for following me on my journey in blockchain & cryptocurrency! Can't wait to share more content with you - if you have any suggestions for any songs or videos you'd like to see, please comment!
Posted using Partiko Android