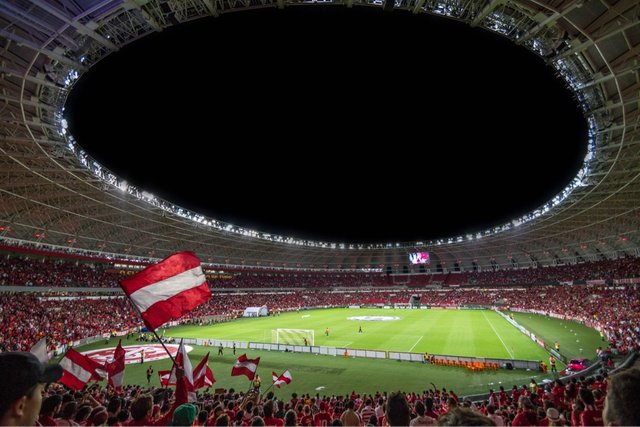 Hello steemIt users worldwide. So today I want to talk about why football (Soccer) is the best sport in the world (debatably)
Before we get in other people may have different views but I'm basing this post off of my opinion and statistics and other influences so let's begin.
MONEY
If you're familiar with the sport you will have noticed the crazy amounts of money in the sports such as player worth, player wage, competition prize and much more.
Player worth: even if you aren't familiar with the sport you would have seen this in the news that a Brazilian player known as Neymar was sold to Paris St-Germain for a staggering £200 million pounds.
Tournaments Prizes: in football there are Leagues (a big group of teams that play out for first place) and tournaments. I'm gonna talk you through the English football league system for the UK.
Here in the UK there are 4 tiers of English football
THE PREMIER LEAGUE this is the highest league featuring the best teams across the UK.
CHAMPIONSHIP this is the second highest where the slightly less best teams battle it out to get promoted to the premier league.
ENGLISH FOOTBALL LEAGUE 1 this is the third tier of teams again battling it out to get promoted to the championship.
ENGLISH FOOTBALL LEAGUE 2 this is the fourth tier again battling for promotion.
So how does the leagues work?
In the PREMIER LEAGUE 20 teams battle it out to win the title, each team plays 38 games. Throughout the season there are also trophies to compete for such as the league cup (currently called the Carabao cup) and The FA cup all teams automatically qualify for this and every teams battle it out in knock out rounds. In the premier league the Top 4 teams from the past season qualify for the UEFA CHAMPIONS LEAGUE it's the biggest tournament in Europe all top clubs around Europe fight it out to win. The bottom 3 teams in the premier league get relegated to the lower division same for the other divisions however to get promoted in lower divisions it's slightly different. Finishing first or second gains automatic promotion however from third to sixth you have to playoff against each other for the last spot.
BROADCASTING GAMES
you will notice the broadcaster giants like Sky sports, BT sports and even American broadcasters broadcast English football on NBC sports these broadcasters battle it out to broadcast these games sky sports had always been the best at this but a few years back BT sport bought the rights to a lot of matches so there is much more variety in where a match is broadcasted.
A CHEAP SPORT TO PLAY
A proper made football with all the official designs, licensing and brands will only cost you around £25 however a simple ball that isn't official will cost around £5 comparing this to golf it's very cheap even an official NFL ball costs around £90. All team kits are relatively cheap too a full Manchester United kit will cost you £70 (not including customisation such as names and number). Football is a very cheap sport to play.
THE GOVERNMENT SPENDING BIG MONEY ON COMMUNITY PARKS in almost every park in the UK unless small has football pitches so you can play anywhere at my old high school our field is so big it has 10 full size football pitches and a 5a-side facility. That I actually used to sneak into and play.
There are football pitches all around and with more and more money being put into football the possibility's are endless.
FREAK RESULTS, CONTROVERSIAL MOMENTS, INCREDIBLE MOMENTS you can never predict the world of football for example as of making this post MANCHESTER UNITED are facing PARIS SAINT GERMAIN in the CHAMPIONS LEAGUE
In the knockout stage there are two legs so both teams are able to play at their own ground making it fair the first leg MANCHESTER UNITED are at home and lost 2-0 (two goals to nil) also PSG Now have A Home Advantage almost everyone assumed MANCHESTER UNITED would be crashing out tonight but just a couple hours ago They shocked the world by scoring 3 goals while PSG only scored 1. On aggregate it ended 3-3 but MANCHESTER UNITED go through on away goals (away goals is like a bonus point as it's assumed it's harder to score a goal away from home for example if a team scores a goal away from home to make the score 1-1 and then play again but score non and the other team score none the original away team would win on the away goal)
A controversial rule but it's still there however it has been debated by FIFA a few times over the years.
Well that's my post for all you're guys I hope you liked my post and if you don't know nothing about football I hope I have gave you a little insight to the sport.
If you can't tell by now yes I'm a huge huge MANCHESTER UNITED fan I've supported them for many years since I was around 4 or 5 years old and tonight made me want to make this post are a huge 3-1 win over PSG
Anyways thank you all for reading have a great rest of the day.
Posted using Partiko iOS