Day # 2: Workout101🏋 Lose belly fat in 30 days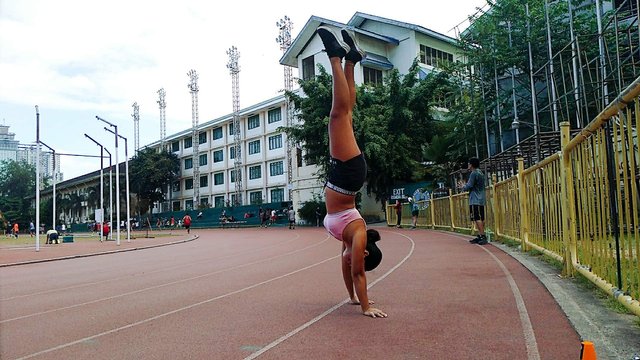 ✔Zumba
✔Jogging
✔Swimming
✔Setups
✔Facial mask (beauty time)
Idon't know what am i doing but I'm sure that am having fun today. I woke up so early to go to cebu sports center for early zumba. I had 2 hours dancing and it feels so good.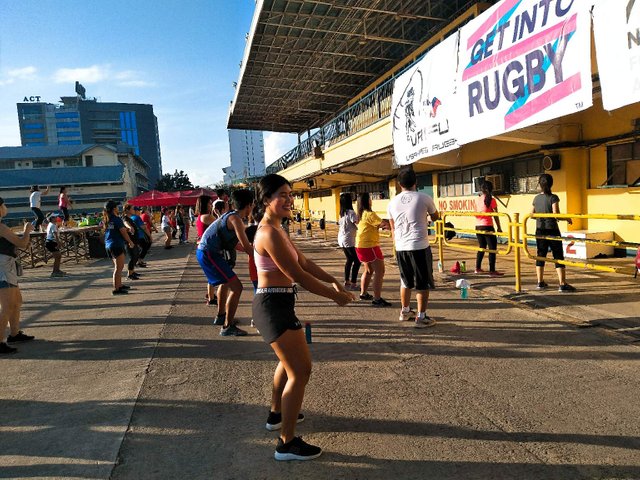 After that I did jogging in the oval with my friend. Then thats the time I did this crazy stand that my friend captured me the best picture ever!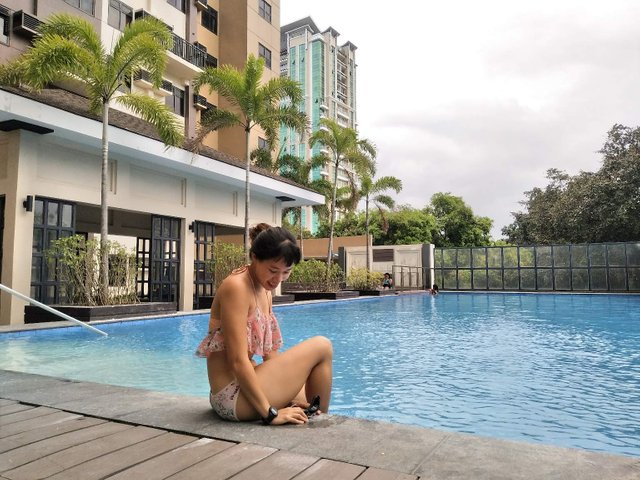 Swimming is the best after all the sweats. So I spend time in a very cold water cause the weather disappoint us. It was very cloudy then it rain, I miss the yesterday's sunny day.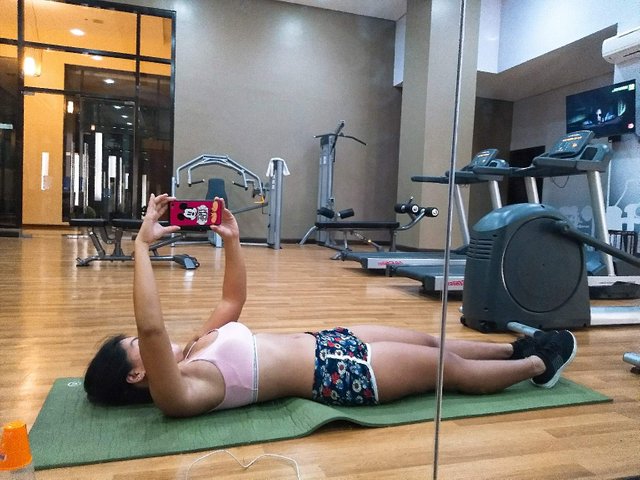 Anyway, I took a nap in the afternoon. I was so tired but I don't want to miss the day not doing something before going to bed. So I go down and did setups in fact i can do this in my room but i don't have matt at the moment. I'm so happy to welcome all the sweats :D haha.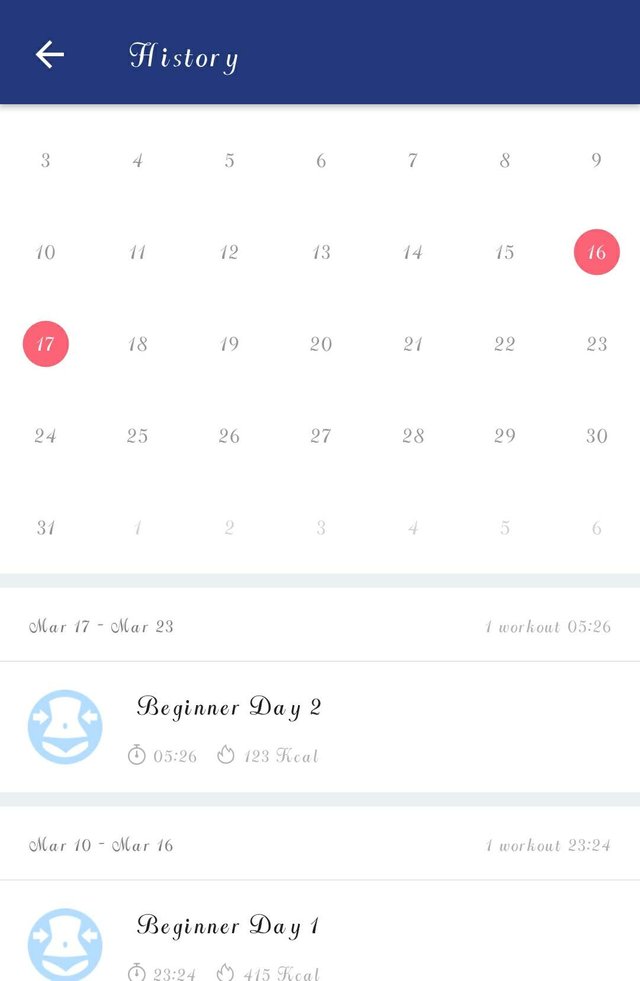 Today's workout not that much cause i spend too much energy in the morning, as you can see, there's a big difference from yesterday. But at least I still did my best. :)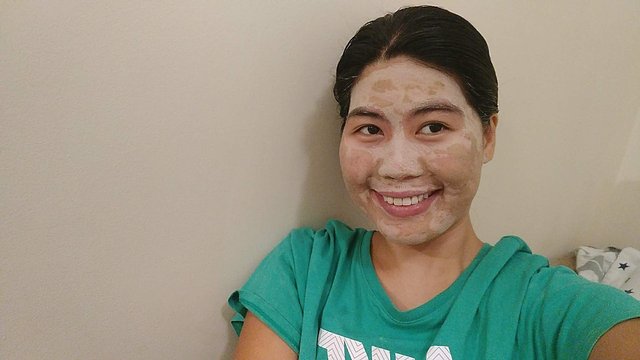 Cause I believe myself deserve a beauty rest today. I hope everyone enjoying their weekend. Let's do something for ourselves anything that can keep as being healthy and fit.
Let's do it.
But it's bed time here. So I want to say good night to all of you. See you tomorrow!
XOXO, BELLA
Posted using Partiko Android