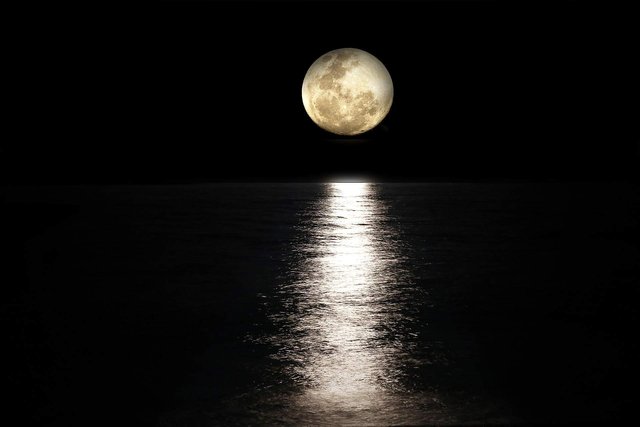 Witajcie!
Dzisiaj wypada specjalny dzień, w którym to możemy zaobserwować tzw. Syperksiężyc lub Superpełnię księżyca.
Co to za zjawisko?
Superpełnia lub Syperksiężyc to zjawisko, które występuje gdy nasz naturalny satelita jest w punkcie najbliższym Ziemi, jednocześnie w tym dniu występuje Pełnia Księżyca. To wszystko sprawia, że Księżyc wydaje się większy, łatwiej go zaobserwować. Superpełnia wypada w tym roku 19 lutego i można ją zaobserwować od godziny 16:53 do wczesnych godzin następnego dnia.
Wiecej o dzisiejszej Superpełni przeczytacie na tej stronie.
Konkurs
W związku z tym wydarzeniem proponuję mały konkurs na najlepsze zdjęcie Superpełni. Do puli nagród wrzucam 10 Steemów i czekam na Wasze zdjęcia Superksiężyca. Jeżeli ktoś chce się dorzucić do puli to zapraszam 😉
Warunki uczestnictwa
Każda osoba, która chce wziąć udział w konkursie musi stworzyć post ze zdjęciem Księżyca z dnia 19 lub 20 lutego 2019 roku,
Zdjęcie musi być podpisane datą, godziną oraz miejscem wykonania zdjęcie,
post musi zawierać tag pl-fotografia, superpelnia oraz polish
swój post należy podlinkować pod postem konkursowym,
Mile widziane krótkie (bądź dłuższe) opisy.
Na zgłoszenia czekam do 24 lutego, następnie zostanie opublikowany post z głosowaniem na profilu @codziennik, gdzie cała społeczność będzie mogła oddać swoje głosy na najlepsze zdjęcia.
Za zajęcie 1. miejsca - 50% wygranej, za 2. miejsce - 30% i za 3. miejsce - 20%.
Czasu jest niewiele, więc przygotujcie swoje aparaty!
Zapraszam wszystkich do zabawy i do złapania najlepszego ujęcia Superpełni 😉
---
Zdjęcie pochodzi z www.pixabay.com
Posted using Partiko Android