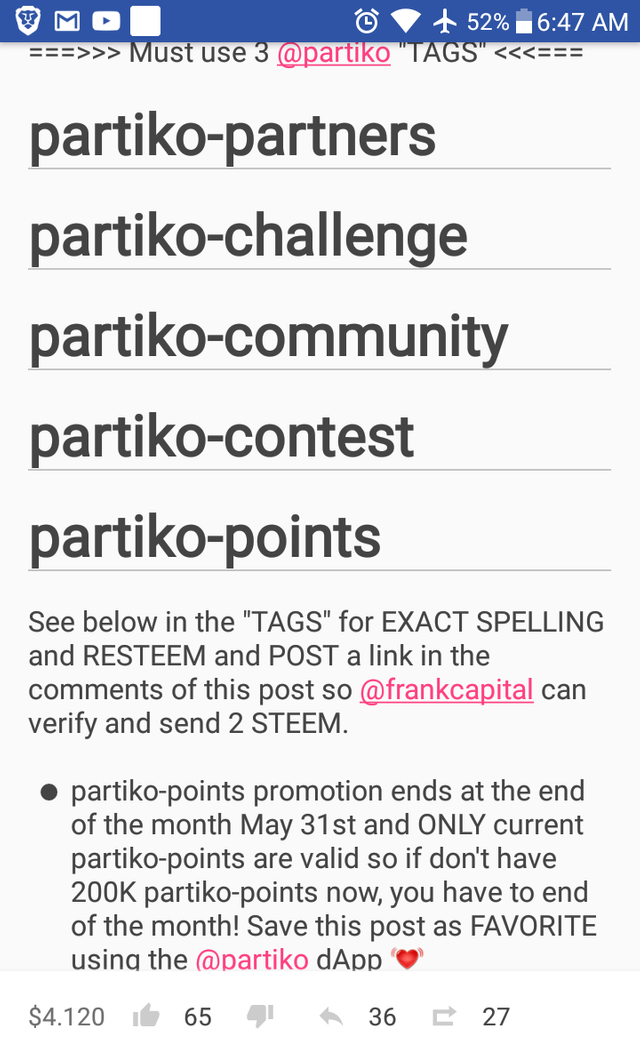 I want to thank the partiko-community for following the rules in the partiko-challenge this month and making a SEPERATE post with a screenshot of 200K PARTIKO-POINTS during the partiko-contest
If you haven't been using at least 3 of the "TAGS"
===>>> Must use 3 @partiko "TAGS" <<<===
partiko-partners
partiko-challenge
partiko-community
partiko-contest
partiko-points
@frankcapital won't be able to find your post to upvote and reward. This organizes and makes it easier to find!
Give it try!
What is your FAVORITE "TAG" out of those 5?
Please post in the comments below.
I want to thank ALL of the 200K PARTIKO-POINTS HODLERS!
You rock! 👊😎
https://partiko.app/frankcapital/2-free-steem-for-hodling-200k-partikopoints-u1puoznj
Onwards and upwards,
@frankcapital
Partiko Partner
Posted using Partiko Android