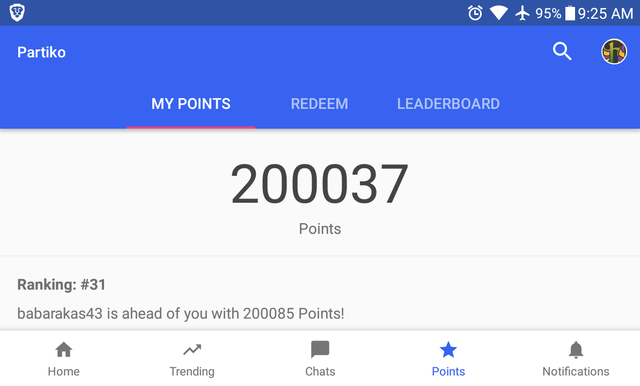 200,000 partiko-points HODL
To celebrate this AMAZING ACCOMPLISHMENT @frankcapital wants to remind the partiko-community that partiko-points are NOT worthless...
ACTUALLY WORTHMORE!!
2 STEEM MORE!!
2 FREE STEEM if you make a post using the @partiko dApp showing a screenshot as proof of you Holding On for Dear Life 200K Partiko Points.
===>>> Must use 3 @partiko "TAGS" <<<===
partiko-partners
partiko-challenge
partiko-community
partiko-contest
partiko-points
See below in the "TAGS" for EXACT SPELLING and RESTEEM and POST a link in the comments of this post so @frankcapital can verify and send 2 STEEM.
partiko-points promotion ends at the end of the month May 31st and ONLY current partiko-points are valid so if don't have 200K partiko-points now, you have to end of the month! Save this post as FAVORITE using the @partiko dApp 💓
Thank you for everyone who participated in the last months partiko-challenge
HAPPY FRIDAY partiko-community
💪😎☝
Onwards and upwards,
@frankcapital
Partiko Partner
Posted using Partiko Android