9 Crypto Experts Share Their Top Coin Picks For Q4 2018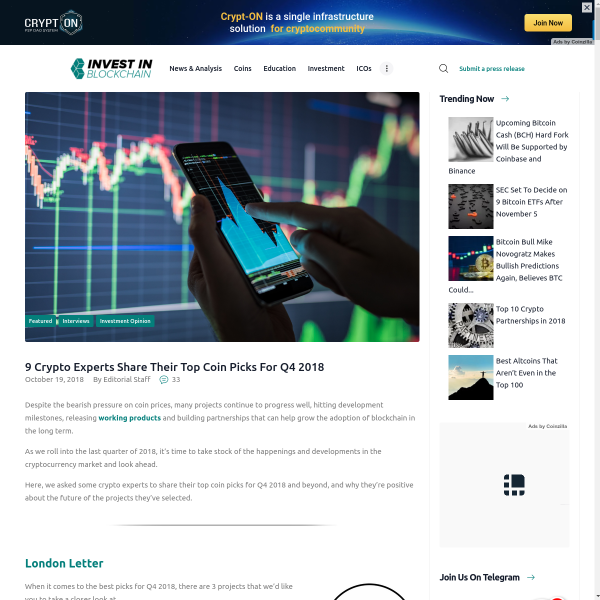 "Despite the bearish pressure on coin prices, many projects continue to progress well, hitting development milestones, releasing working products and building partnerships that can help grow the adoption of blockchain in the long term.
"As we roll into the last quarter of 2018, it's time to take stock of the happenings and developments in the cryptocurrency market and look ahead.
"Here, we asked some crypto experts to share their top coin picks for Q4 2018 and beyond, and why they're positive about the future of the projects they've selected..."
Read full article at https://www.investinblockchain.com/top-coin-picks-q4-2018/

What is Parley?
Parley is a Steem-based Reddit competitor that allows users to submit links and curate news they find around the web in order to promote discussion on the Steem platform.
Read more