[CONTEST] GoChain Gives Back: Win up to 5,000 $GO & Swag Packs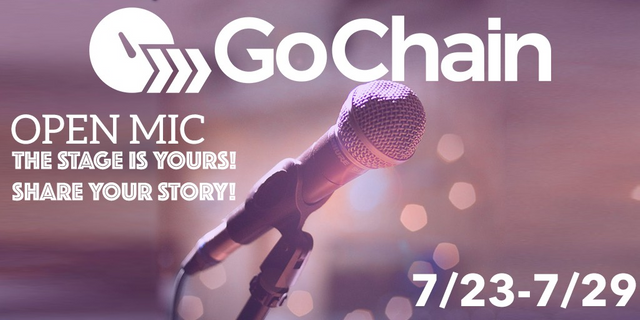 Source
A Chance for #GoChainers to Win 5,000 $GO !
From the beginning, the success of GoChain was built on the community that believed in the change we were making in the blockchain space. We want to thank our supportive community and do a month long giveaway campaign.

Week 1: Open Mic

We want to get to know you! In order to enter you must record a 1–2 minute video telling us who you are, what got you interested in crypto, why GoChain, etc.
You don't need to be the star, get creative if you don't want to be in front of the camera and remain anonymous!
Deadline for the first week is midnight on Sunday. Submissions will be combined in one video showing off all of our favorite submissions.
Top 25 submissions will receive a swag pack. Allow up to two weeks for mailing.
All participants are awarded with an entry towards the grand prize drawing of 5000 $GO!
Standout entries have the opportunity to gain up to five extra entries.
Send your submissions to [email protected]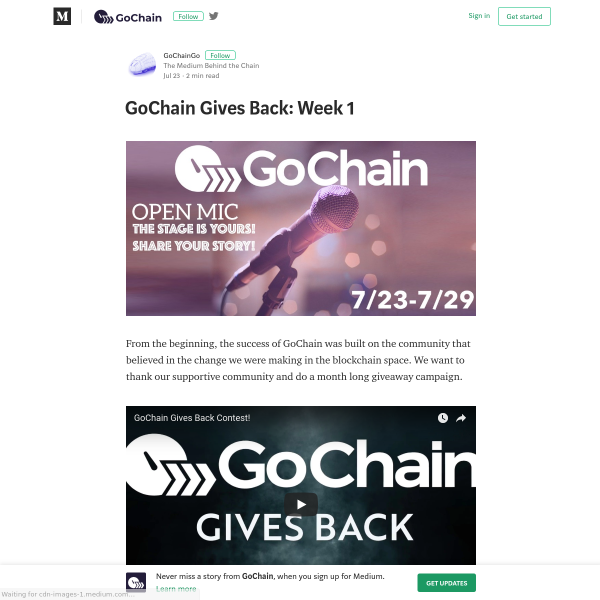 What is Parley?
Parley is a Steem-based Reddit competitor that allows users to submit links and curate news they find around the web in order to promote discussion on the Steem platform.
Read more
---
What is GoChain?
An Ethereum $ETH compatible platform with an active mainnet that's 100x faster and requires less that 1% of the energy required to mine $ETH.
**GoChain's mainnet is live and ready for Ethereum Dapp developers to enjoy an instant performance boost today. Visit GoChain.io for more info!
How to Buy GoChain $GO?
Disclaimer: This is not financial advice.
Download the GoChain Whitepaper
Open a free account at https://www.kucoin.com/
Secure your account with 2FA (Google Auth.)
Deposit Cryptocurrency ($BTC, $LTC, $ETH or other Altcoins)
Buy $GO
Welcome to #TeamGoChain, get ready to moon!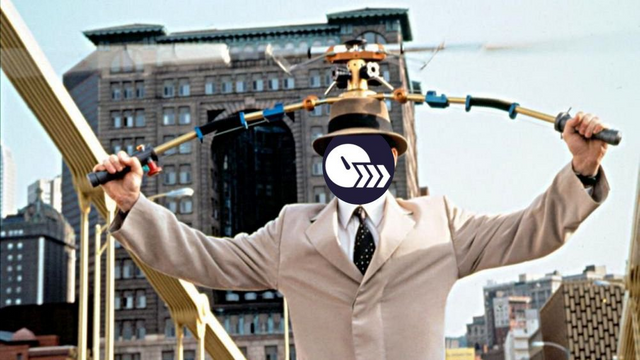 (DMania)
---
More Steem
---
How to cash out your $GO gains? Try Spectrocoin

Interested in mining Crypto? Try Minergate.


Title-Art & Img Credits: Me, unless otherwise noted.