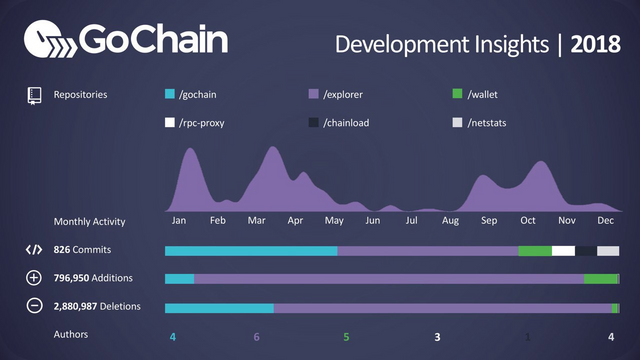 Source
Upgradeable Smart Contracts

Under development for over 6 months by our incredibly talented and experienced engineering team, we proudly announce that Upgradeable Smart Contracts finished the Proof of Concept phase and has moved to extensive testing to ensure proper security. ...
One way to reduce the chance of theft by bugs is the ability to pause a contract (stop the theft) and upgrade it (fix the bug that makes the theft possible). This proposal is to enable both of those features. A nice side effect of this is that contracts can be upgraded for other reasons too, such as adding new functionality to a DApp or amending a contract which reflects real-life contracts."
— Travis Reeder, GoChain CTO
In-coming hardfork date to be announced...
Compatibility with Ethereum Constantinople

GoChain is dedicated on keeping 100% ETH compatibility to make it easy for projects to 'lift and shift' to our production ready network. The upcoming Ethereum Constantinople hard fork upgrade includes five EIPs.

Our GIP for Upgradeable Smart Contracts modifies the EVM and thus also requires a hard fork. Our Senior Software Engineer, Jordan Krage has proposed that it be included along with these other changes so that we have just one fork. The public won't need to do anything for this change, we will work our node operators to ensure they have the correct client update available to them.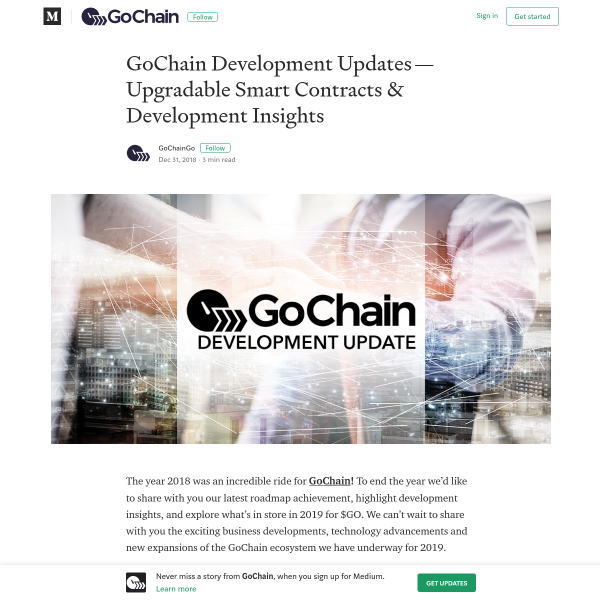 Source
What is Parley?
Parley is a Steem-based Reddit competitor that allows users to submit links and curate news they find around the web in order to promote discussion on the Steem platform.
Read more
---
What is GoChain?
An Ethereum $ETH compatible dApp platform with an active mainnet that's 100x faster and requires less that 1% of the energy required to mine $ETH. GoChain's mainnet is live and ready for Ethereum Dapp developers to enjoy an instant performance boost. Visit GoChain.io for more info.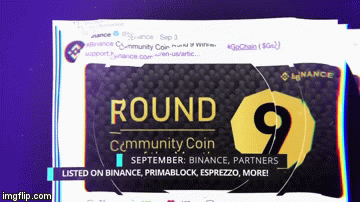 This is not financial advice.
Download the GoChain Whitepaper
Join GoChain Telegram
Follow GoChain on Twitter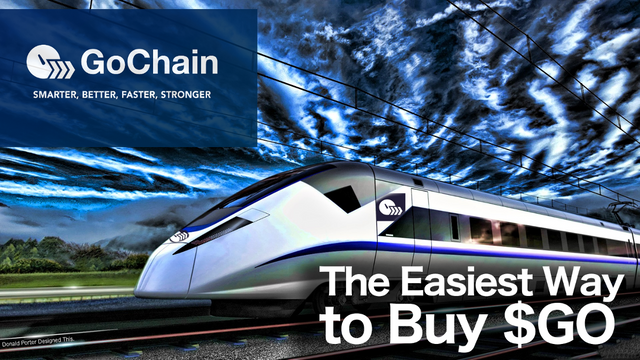 Source
---
More Steem
---

*Title-Art & Img Credits: Me— unless noted otherwise.