Lawyer Invests $300 Million to Build Crypto City in the Nevada Desert, Buys Own Bank (See Keynote Video at end)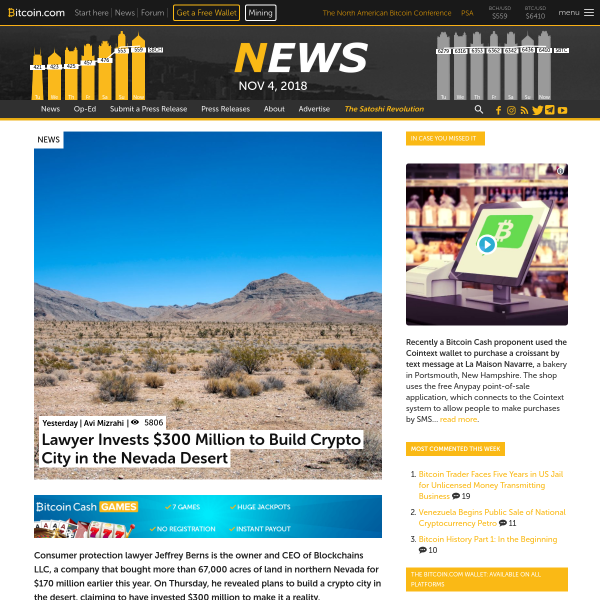 Consumer protection lawyer Jeffrey Berns is the owner and CEO of Blockchains LLC, a company that bought more than 67,000 acres of land in northern Nevada for $170 million earlier this year. On Thursday, he revealed plans to build a crypto city in the desert, claiming to have invested $300 million to make it a reality.
Full article at https://news.bitcoin.com/lawyer-invests-300-million-to-build-crypto-city-in-the-nevada-desert/

What is Parley?
Parley is a Steem-based Reddit competitor that allows users to submit links and curate news they find around the web in order to promote discussion on the Steem platform.
Read more