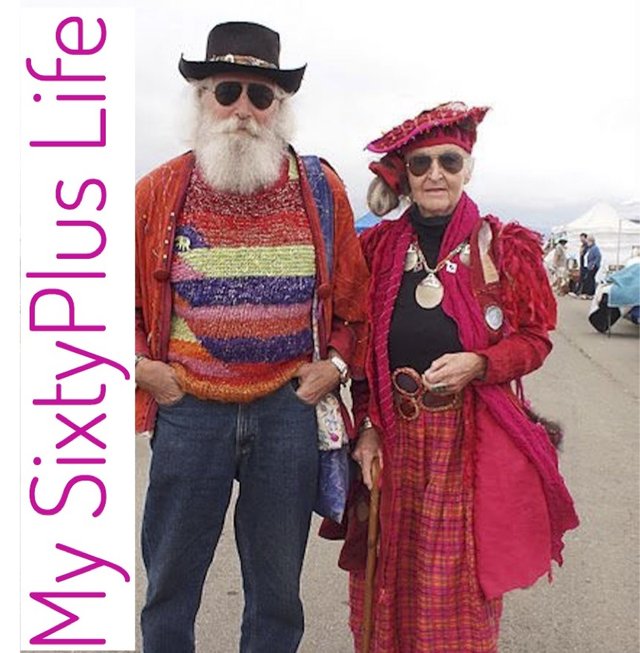 Yes that's right kids, some 'Parents go Rogue' and I might if I feel like it.  
You have been warned.  
Just because I am in my eighties does not mean I have lost my sense of humour or adventure.  In fact recently I think its gotten a bit wild.  So am warning you, you are in for a dicey ride.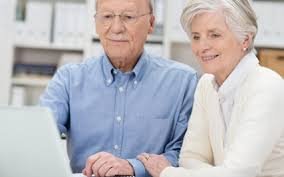 As far as I know there are no rules controlling me, I am old, therefore unseen and  invisible. 
I have decided to make this invisibility thing work for me and not rail against it.
I have left you a note at the retirement village to let you know where I have gone.  I might not stay in one place, I might move on but at least you have my first port of call.
I got sick of the village it's so depressing, it's like a waiting room for death, I think it's much better to get on with living.   So I have taken off with a new friend, yes he's new and I like him and we are going to travel Europe for a while and if that gets too much we will take a cruise.
Cruise Ships are brilliant, there is a Doctor on board, great food and plenty of entertainment, just my thing. So darlings the next time you hear from me will probably by means of a postcard lets hope from the 'Amalfi Coast', have always wanted to go there.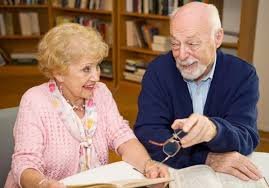 Please don't worry I have not gone mad, but I am not dying either and refuse to live in a box with a lot of other people in diapers.  I am not there and don't plan on getting there.  I will go out with a bang, not a whimper, so wish me well.
Yes I know you will all be worried but save your worries for your children and your careers, I am fine and plan on having the time of my life.
Well a month has gone by and have had a blast, Timothy my friend however had a scare as his heart is not strong.  However we are fine and now on a cruise and travelling down the coast of Italy. We will soon reach Amalfi, I am so looking forward to seeing it finally. So excited lots of love Mum.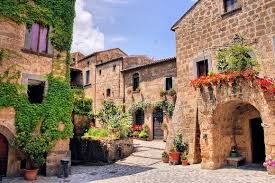 My Darlings we reached Amalfi two weeks ago and decided to go ashore and stay for a while, Timothy is feeling stronger.  We have taken a house for a couple of months and would love it if you could come down and visit for a while. Love Mum
The time passes so quickly and have heard nothing from you.  Timothy has not been well so we have a doctor that calls daily, his heart is weak and I don't think it will repair.  I fear this may be his last stop.  I am so glad he got to see this area. It's quite beautiful, it is everything I dreamed it would be, it's almost as if the countryside sings.
I have loved my adventure and for the first time in so long have felt alive.  You maybe cross with me, I just want to say this life is short and so much of it is taken up with the mechanics of just making it work for everybody.  By the time you get to breath and enjoy, you are old and people are packing you away to die.  I can't do that. I have to live and experience and then fall over and die.  There is no other way to live.  I cannot just sit and wait for death.
I really hope you understand, I love you all and always will, but I also love life and it is mine to enjoy and appreciate the world in which I still live. Longing to hear from you. Love Mum.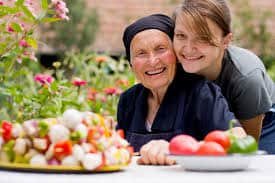 Timothy died last night and it is so sad and yet I am happy he got to see this part of Italy, it was his dream too. He took his last breath as the sun came up this morning, it was peaceful and he had been happy.  He was never in pain.  I will miss him dreadfully.
I have made friends with the locals and started teaching English to the children and some of the elderly. I will stay here for a while, I feel useful and I like that, the Italians don't mind that I am old, in fact I get quite a lot of respect this is new to me and I like it.
I am not transparent here.  So will stay and I hope you will come and visit me.
I love you my darlings.
Please write.
Lots of love Mum
Thank you for reading this post, if you enjoyed this you may like my other posts found here:
https://steemit.com/parents/@mysixtypluslife/aristocrats-do-not-have-dementia https://steemit.com/ageing/@mysixtypluslife/pass-the-manual-on-being-old  https://steemit.com/ageing/@mysixtypluslife/my-years-and-my-mirror-say-i-am-old