Can We Talk About This?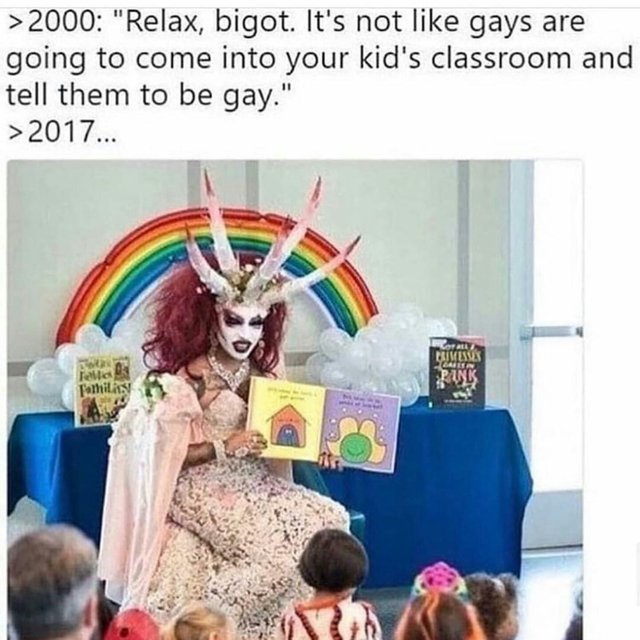 Kids are already over-sexualized by the media.
Do we really need drag queens reading to our children as well? And it's not like they are just reading to them, they are outright asking them, "Who wants to be a drag queen when they get older!?" And dressing like a demon? What's up with that?
Have we gone too far? What do you think about this growing trend?