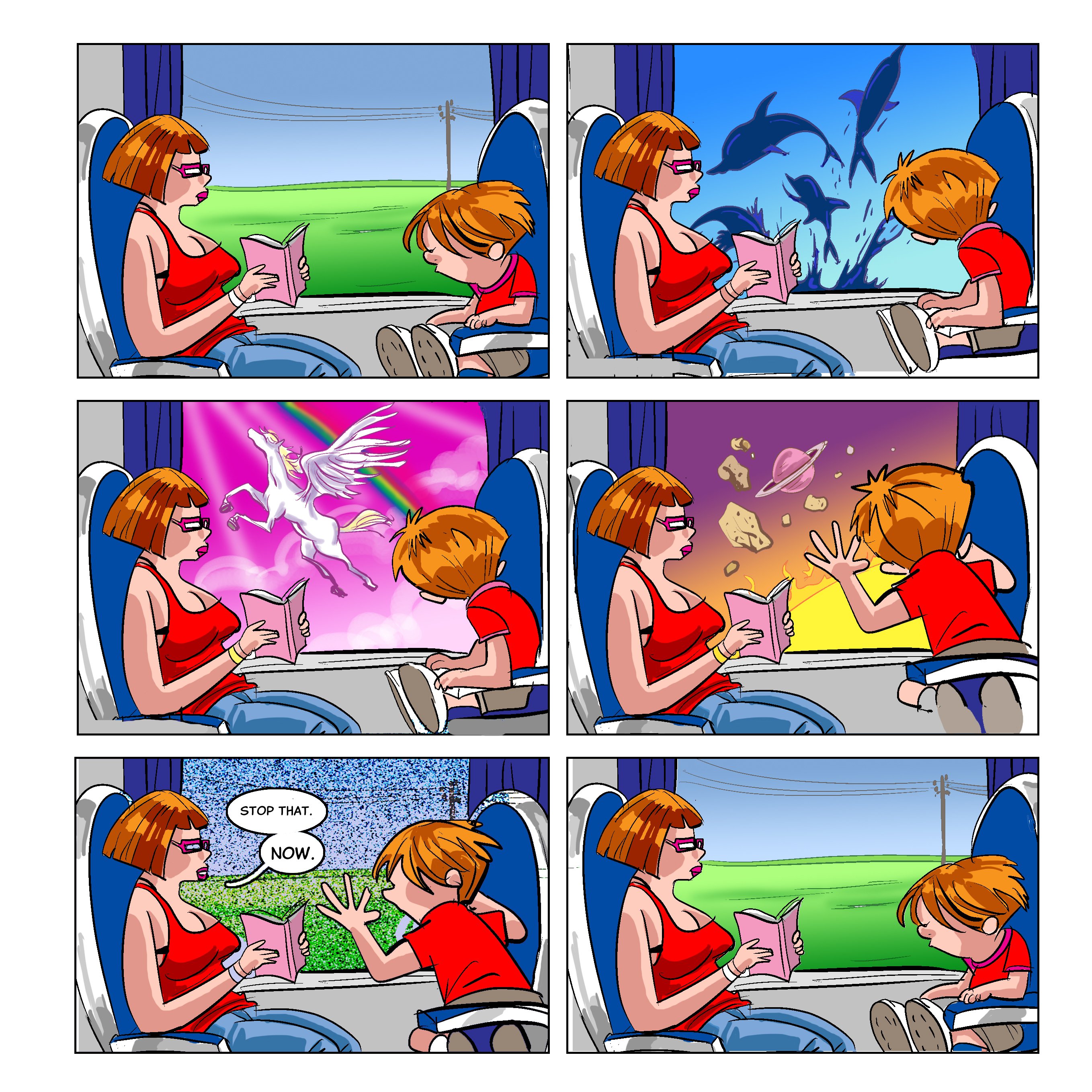 If you are a parent or planning to be one, this strip is for you. I think I 'll coin the term "Sunday parenting": That soul-crushing black hole in time when all fun kicked the bucket, you got nowhere to go, and you can only hide in the bathroom in fetal position waiting for the working week just around the corner.
Don't be that parent.
Be the "Friday afterwork beers" parent: That nanosecond of existence that all the tedious stuff are over and done with, the cold beer is already in your hand, and there is real potential for the rest of your evening.
Be the Friday afterwork beers parent.
That's an order.
Oh, and order a pint for me, will ya? Thanks mate/luv.
Comic strip I did some years ago for a weekly free press.