I began this series with the goal of fleshing out what it takes to raise a child ready and willing to help shift the world in a good direction. It doesn't take a genius to look around and determine we probably need to aim our energies elsewhere as a species. As a general rule I believe things are unfolding as they should. I also believe more people are awakening to the wisdom of shifting some of our habits. So how can we raise kids who want to facilitate this paradigm shift? In my previous article, my first point was this.
"Kids need to spend a majority of each day with someone who truly loves them, at least for the first few years. A family member or close friend. We, as a society, must figure out how to support this."
So, we start at the beginning. We start with babies. Let me say first that I want to tread very lightly here. I know many people are in economic circumstances that require them to work. I know that some people don't want to be with their kids all day, every day. I get it.
Full time parenting is intense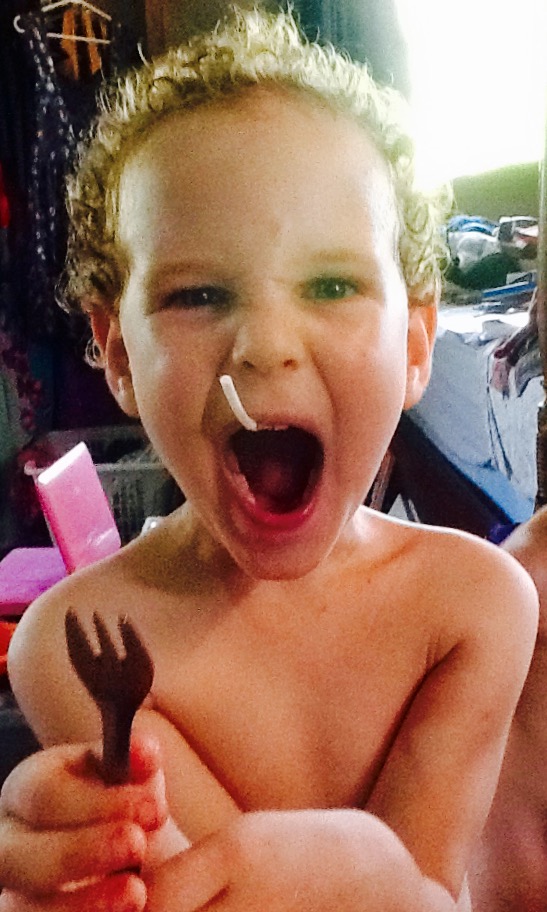 For these reasons, I want to propose that, as a society, we find a way to provide an economic incentive to people who stay home with their child or grandchild. I believe it saves us money in the long term - in healthcare costs, juvenile justice costs, and education costs. Even if the program only went two or three years, I believe there would still be educational savings in the area of remedial education services. Because not all parents want to be home with their kids, I think it's wise to include grandparents or other immediate family.
So, why is this so important? And how does it facilitate our goal of raising revolutionary children? It helps to put yourself in the position of the newborn baby. You have come to awareness in a warm pool of water, totally protected by your mother, hearing the sound of her heart. With birth comes the beginning of separation. Whether you have spiritual beliefs here or not, it's surely reasonable that the physical separation from the mother would be traumatic. The first breath, the feeling of hunger, the feeling of being alone - these are all new and terrifying. Everyone needs space and time away. I'm not saying you should never leave your child or spend time alone with your partner, but it really makes a difference when the majority of the day is with someone they love and loves them.
Definitely no one else loves them this much. This was my first go at tandem nursing a little over four years ago.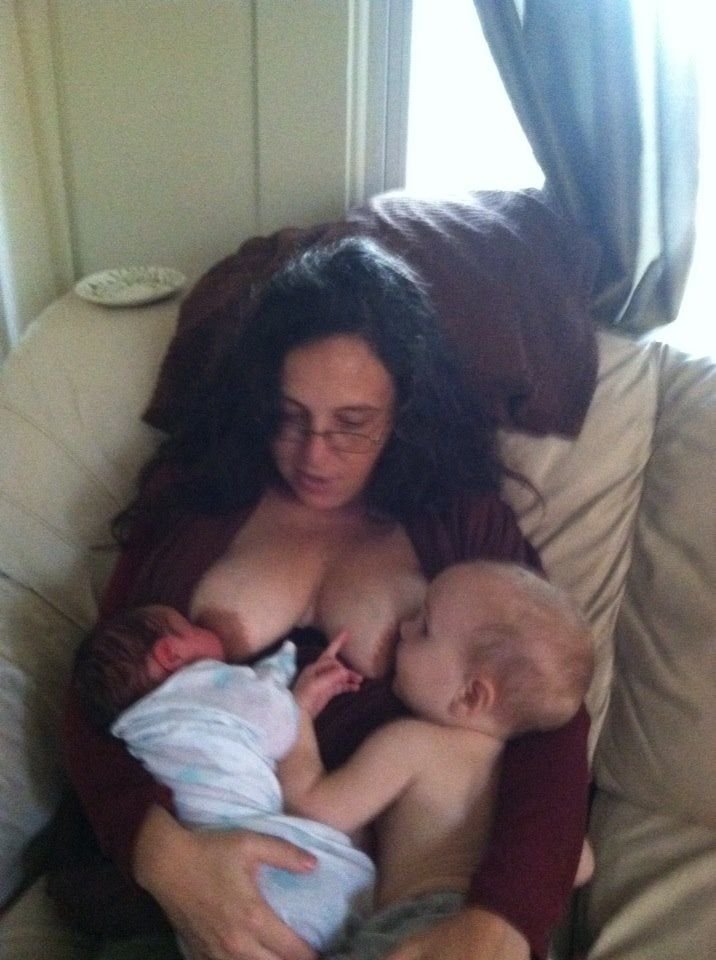 Feeling safe and secure is crucial for children to develop into adults who are compassionate, understanding, kind, and confident. One on one interaction also nurtures creativity and curiosity. Someone who loves a child is much more likely to encourage their passions. And it's nearly impossible for anyone but a parent to pass their deepest moral and spiritual values or ideals of peace and justice on to their children. Even my mom couldn't do this with my children, as our values are somewhat different.
Daycare workers do what they can, but it's not possible to give every baby the love and attention they need. Its not possible to love another child as you love your own. It's not possible to safely encourage the curiosity of every toddler. It would be chaos. There simply isn't enough attention to go around. And let me be clear, I don't think even an early crawler needs someone hovering over them all the time. I don't think that's necessarily helpful. I do, however, think it's good if someone who knows the child really well is able to tune in and know when the baby needs help and when it's OK to let them figure something out on their own. It's very difficult to do that when you have several children to watch.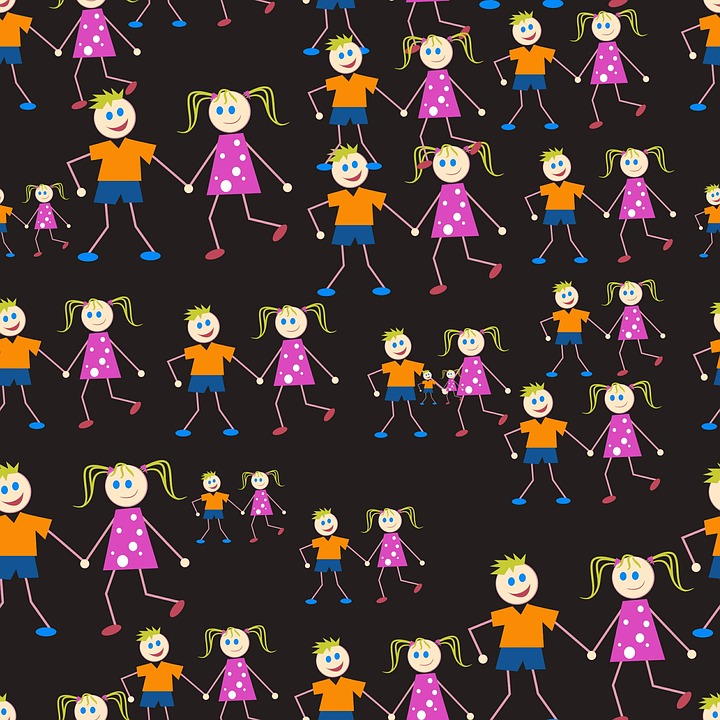 A child who attaches to a primary caregiver early has a much greater chance of being secure and confident enough to believe they can make a difference. They will have the creativity and curiosity to come up with new solutions to problems we don't even know about yet. Having felt an abundance of love and compassion in their early years, they are much more likely to care for others and care about justice. A child with a solid spiritual and/or moral compass is much more likely to succeed in life in general, and as most religious and moral codes have some aspect of justice and caring for the marginalized, this endeavor will be particularly well supported by that ground.
That is, unless all this groundwork is destroyed by the modern school system. We'll save that for tomorrow, though.