I was fortunately to sly out deeper in the foothills at a friends property. They came out with my wife to watch our takeoffs so I finally got some more pictures from the ground perspective on a couple of circuits and flybys.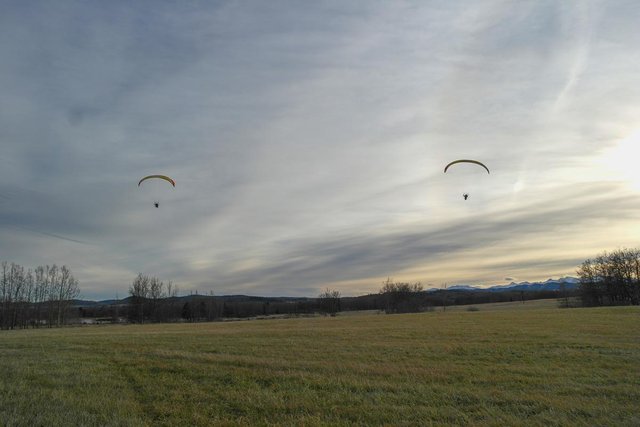 Ya, both of us have the exact same wing and colors. Dudek Nemo4 paraglider.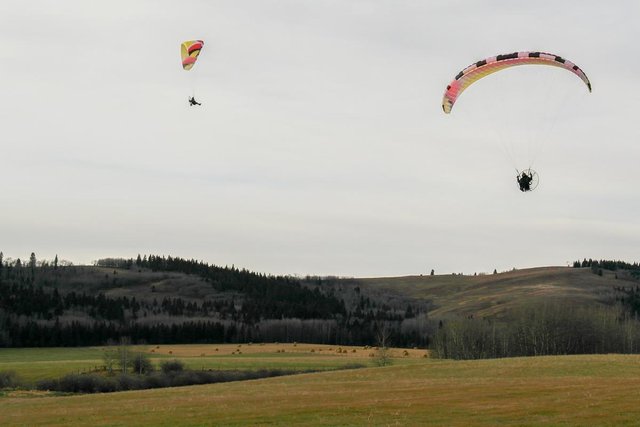 Flyby before we roll off out into the sunset and mountain hills.