Our ground is white again, but I was able to enjoy a warm evening before the latest snow came. Well, if 3°C is warm to you at least. It is here in Canada. It makes for some cold flying, but layer up, turn on the heated gloves and run into the sky!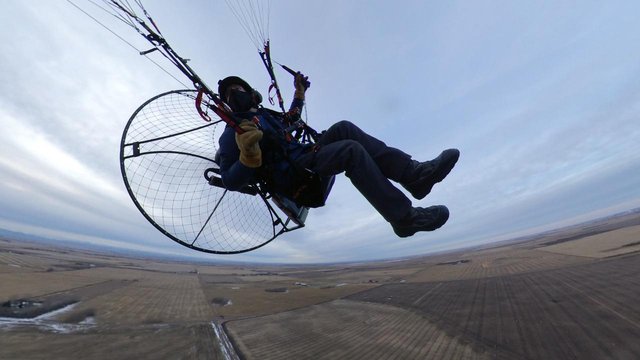 Practising turns without using the breaks, just hands up with big weight shift in the seat. Fun to turn like that!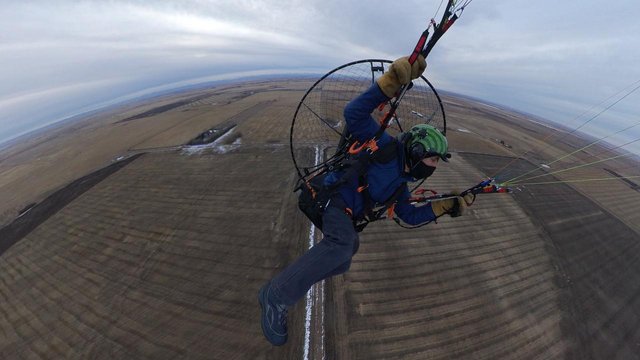 Add some extra brake pull to turn it sharper...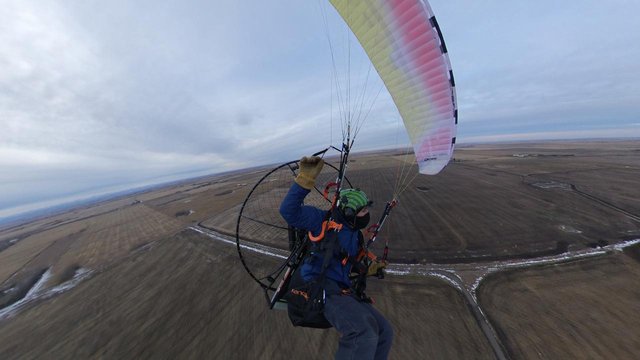 The advantages of having a selfy stick!