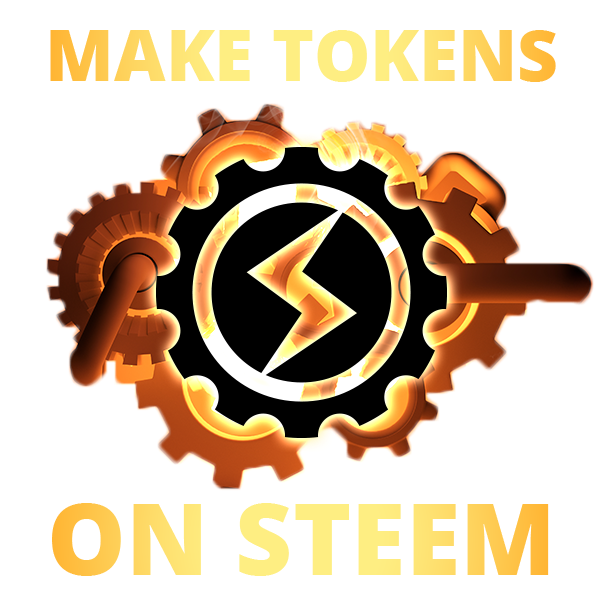 Source
I was reading an article the other day and came across a comment that I found interesting.
Basically, the individual was questioning whether Steem-Engine and the creation of all these tokens took away from STEEM. I presume this person viewed the newer tokens as competition for STEEM and caused people to dump them.
This is not the case. Here I will spell out all the benefits of Steem-Engine to the Steem ecosystem and how it should enhance the price of STEEM over time.
Smart Contracts
The ability to create tokens came about because of the Smart Contract technology that was added via a new sidechain. This enhances the capabilities of the Steem ecosystem since there are uses for Smart Contracts in the blockchain world.
Steem is a specialized blockchain operating without them. This works well for the intended purposes yet is rather limiting. Because of this addition, Steem can now attract those projects that do not fit into the SMT model. In other words, we can appeal a wider group of developers.
Steem Transactions
Each Steem-Engine transaction is registered on the Steem blockchain. This is done using Custom JSON which is sent to the blockchain. Since these are instructions that are not applicable to the Steem coding, it ignores them. Yet, the transactions are all registered.
This means that every account using Steem-Engine requires some SP. Each transaction has a minimal cost in terms of Resource Credits. It is not much and will not alter the landscape on its own.
However, what if there is a trader (or trading entity) that is conducting millions of trades a day. To view another way, consider the idea of a popular application being developed with lots of followers. That means there will be a lot of activity surrounding that token. All of that ends up on the Steem blockchain, hence using Resource Credits. Ultimately, the more people who find Steem-Engine, the more SP is required.
Security Tokens
By adding the ability to have NFTs, Steem-Engine opens itself up to the entire Security Token world. Projects can be created on there using a NFT to represent a physical asset. This asset can then be sold in fractional units using another token that is available to the public.
This is a huge step forward. The cryptocurrency industry is just getting started with security tokens. It is an area that was discussed yet little action taken. One of the big reasons is this realm is dominated by the established system i.e. Wall Street. They were not exactly quick to jump on the bandwagon.
What all this means is that Steem-Engine is moving towards being a full service exchange similar to the larger ones. In fact, since tokenization is the same process no matter what the asset, stock, bonds, and commodities can all be traded in the same place. Whether Steem-Engine ever enters that realm is unclear yet the possibility does exist.
Token Value
Have you ever heard this question: What is it worth?
Or perhaps the "What can you do with the token?".
We know that talking to people who are not into cryptocurrency is a touchy situation. The lack of understanding is great since we are dealing with something so foreign to what people are accustomed to. This opens us up to many questions that are difficult to answer.
Steem-Engine provides that answer now. The tokens are on an open market that is establishing a price each day. They can be traded for other tokens and even moved out for STEEM. This, ultimately, could be maneuvered intp fiat with a few steps.
While STEEM is not easy to convert to fiat, it can be done (it is also getting easier).
Locks Up STEEM
Steem-Engine is now a Whale according to @aggroed. He stated that it now has more than 500K worth of STEEM locked up. Since those tokens are associated with the peg, they are held until someone decides to move their holding off Steem-Engine and back into STEEM.
Each time someone moves STEEM onto that platform, it is locked up until someone decides to withdraw. Obviously, with people getting involved in other tokens, some for the long-haul, this could really impact the free float of STEEM. Instead of 500K, picture there being 5M STEEM on that exchange.
Unlike other exchanges, this STEEM cannot be dumped onto the open market for another token such as Bitcoin.
All Pairs Are In STEEM
This is tied to the last idea.
Each token on Steem-Engine is paired with STEEM. The exchange does not operate in USD, BTC, or any other currency. The default currency is STEEM. This is what everything is priced in and converted to. Presently, if one wants to go from one token to another, a move through STEEM is required.
This is a vital part of the transformation of Steem. The reason I believe this is since we are all conditioned to think in our native fiat currency. We look at a token in terms of the value in fiat. This will change that conditioning somewhat.
By having everything tied to STEEM, that makes us consider the value of something in STEEM. With all transactions of money, there is an opportunity cost. When we buy something, we are opting to pass on something else.
Since we are being rewarded in STEEM (either SBD or SP), we need to figure out what we do with it. Also, the purchases we made, other tokens, how are they performing in terms of the STEEM we put into them.
This is a new way of thinking since most of us operate in some type of fiat. We are paid in it, hence that is what our bank accounts have. When we pay a bill, we send them fiat. Thus, a $100 electric bill is easy to recognize as being on the high side if our usual is $60.
We now are seeing the ability to gauge other tokens in the same manner. What is now .98 STEEM was .75 a couple weeks ago. This mean the token is priced higher than before. That is good if one is hodling it however it might be bad if trying to buy it.
---
These are some of the benefits that I see to Steem-Engine and what it provides to the blockchain. This is not competition for the token STEEM or anything that is on the blockchain. I am equally excited to see Smart Media Tokens developed since I feel they will also be an asset to this platform.
Here is where the old idea of competition does not apply to a cooperative. Steem-Engine is making STEEM more valuable. It enhances the entire ecosystem. We are in a cooperative where everyone holding STEEM (SP or SBD) has a vested interest.
Steem-Engine locked up 500K STEEM to back its pegged token. I presume this number is only growing as more people add STEEM to purchase other tokens of interest. This is a major step in a system where the token is bleeding via the open selling.
Over the next few months, we could easily see that number double. Projects keep emerging that excite people. Hence, I see more individuals moving a portion of their STEEM over to Steem-Engine in an effort to diversify into other things.
Finally, when SMTs do come out, you can bet the ranch they will be listed on Steem-Engine, providing people with another way to acquire them.
This is truly a big step into the world of crypto-to-crypto transactions. It is a big turning point when people can enhance their wealth in crypto not by adding more fiat but by purchasing using crypto received.
It is at this time where a viable alternative to the present system exists.
And oh what a day it will be.
---
If you found this article informative, please give an upvote and resteem.