Announcing: Sonic Groove Live!
We are as pleased as we can be to announce that @sonicgroove is launching Sonic Groove Live!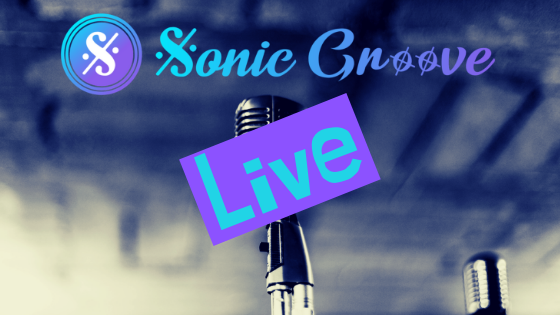 We're here to get this platform back up to hosting a successful weekly live music contest!
Get your voices and your instruments ready! Each week, we will be judging and rewarding the best live performances in all things music. Let's look at the genres:
Country? YES!
Rock? YES!
Classical? YES!
Bluegrass? YES!
EDM? YES!
Acapella? YES!
Native Rain Dance? YES!
As long as it's live, we don't care what the genre is, it's welcomed!
Here are some more small details
We will be using the #sgl tag
We have our judges in place:
With @swelker101 as a special tie-break scenario judge.
Each judge except for swelker101 will receive a weekly stipend staked payment for their judges posts of 200 SONIC and 200 CCC.
The prize structure for winning entries is yet to be determined. We do know that Steem, Sonic, and CCC will be part of the structure and further details will be coming with the official launch of the contest. The wizard of @ausbitbank has been generous enough to donate 100 Steem per week.
All further announcements and posts will be on the @sonicgroovelive account.
We're looking forward to having live music contests kicking on Steem again! With the added power of Scot tribes, we feel that we can take this to the next level!
Need more information? Feel free to join us in the Sonic Groove Live Discord!