I remember the first time a United States immigration officer told me "welcome home." It was a rather overwhelming experience. Since my wife and I had lived overseas for a couple of years, I anticipated a series of pointed questions. Instead, I received a warm smile and cordial greeting. There was a warm sensation that filled my body - a mixture of pride and comfort. At that moment, I felt like I had returned home.
What Happens When Home Is No Longer Home?
About every 3 and a half years, like clockwork, our growing family would load up for the long trip across the Pacific. The more kids we added to the mix, the stranger and longer the stares. You could tell that passengers and flight attendants were concerned about our young tribe. No one wants to sit next to a crying baby or be kicked by a toddler sitting behind them! We made that trip often enough that our kiddos learned how to be great passengers, sometimes even better than some of the adults I witnessed.
Over the years, our hearts changed and our home changed. My childhood home and my wife's childhood home was one country. My children's childhood home was another. We made memories, gained knowledge, and served people in our new "home". We quickly learned that home is where you spend time with the people you love.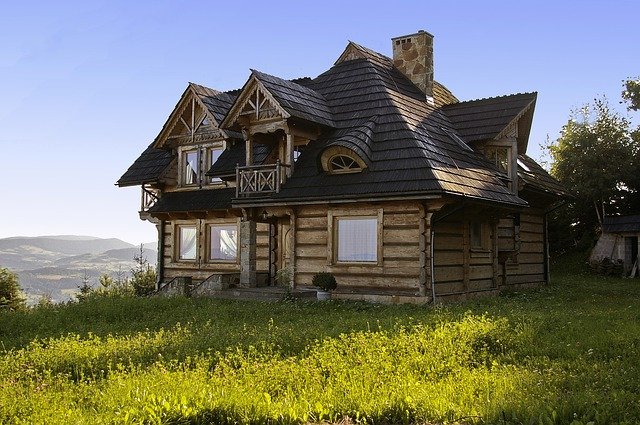 Image Source - Pixabay
Welcoming Someone Back To A Place They Don't Feel Loved
My wife and I have been receiving a lot of Redbox promotion emails. We are trying to watch our spending, but we still enjoy some relatively current entertainment options. A few nights ago, watched a movie called
Upside
(2017) which is a remake of a well-received French movie entitled
Intouchables
(2011) - more about that in a few minutes.
Spoiler Alert: There was a scene in the movie, where Del returns to his old neighborhood after losing his current job as a caregiver. Del passes by an acquaintance who is mixed up with drugs at a local staple of the community - a basketball court. As Del passes by this man, he says, "Welcome home."
A phrase that should invoke a warm feeling of comfort and pride can turn into a backslap across the face.
"Welcome home" is the worst thing you can tell someone when...
you really mean, "I always knew you would end up back here. I never thought you could do better with your life."
you are talking about the 4 walls of a house that are void of love and human connection.
the loved ones who were your "home" have moved on or have passed away.
you have found a new place to call home.
Review of Upside
I really enjoyed
Upside
as it chronicled the unlikely friendship of Philip Lacasse (played by Bryan Cranston) and Dell Scott (played by Kevin Hart). Philip, a wealthy paraplegic, needs daily caregiving assistance and Del, through a series of unorthodox events, is given the job. Phillip's extravagant penthouse suite and Del's lack of a place to live, until he became an in-home caregiver, did not define home. It was the people. It is always the people!
When all is said and done, both of these men needed the other. They had missing pieces in their lives that needed to be filled by someone outside of their normal spheres of influence.
I would recommend watching Upside. I found it funny and enjoyable, even though the ending was a little too abrupt for.
Hollywood's Obsession With Remakes
As I was doing some research for this post, I found out that the
Upside
was a remake of the French movie entitled
Intouchables
. I have not taken the time to watch the full version of
Intouchables
, as I only found out about it earlier today. I did watch the trailer, which is available below.
François Cluzet plays the role of Philippe, a French aristocrat, and Omar Sy plays Driss, a man from the projects. Intouchables has 37 award wins and 40 nominations.
I want to hear from you.
Do you think there are too many remakes?
Have you found a remake that you like better than the original?
Final Thoughts
As I mentioned earlier, for me home is the place where you spend time with people you love. I have seen much love in humble homes and no love in exquisite mansions. Home is about the people, not the walls. It is about love, not the material things of this world.
I hope that you have found people who make up your home And I hope you feel welcomed each and every time you return!